A no-deal Brexit would mean disruption for the economy and citizens, said Commission vice president. The European Commission says it has started to implement its preparations for a no-deal Brexit – in case the UK leaves the EU without a plan.
It has announced minimal temporary measures to try to reduce the impact, but also says it cannot counter all the problems it expects. As May's proposed exit plan struggled to garner support in Parliament, both sides are preparing for the worst-case situation.
The UK has allocated £2bn ($2.5bn) in funding to government departments.

A no-deal Brexit will be no picnic — especially for Britain's lucrative financial services industry.
That was the warning from the European Commission Wednesday, laid out in its emergency contingency plans for a no-deal scenario, 100 days before the U.K. is due to leave the EU.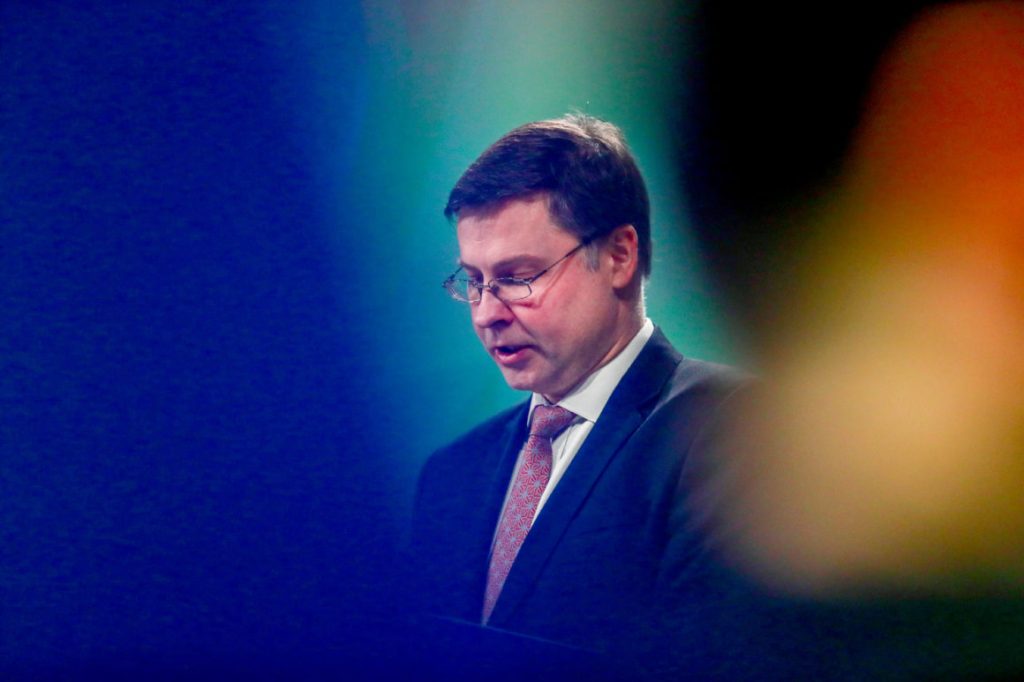 The European Commission's measures are designed to limit disruption in certain key areas, such as finance and transport, if Brexit goes ahead in March without a deal.
"These measures will not – and cannot – mitigate the overall impact of a 'no-deal' scenario," it said in a statement.
"This is an exercise in damage limitation," added commissioner Valdis Dombrovskis in a news conference, saying a contingency plan was necessary "given the continued uncertainty in the UK".
What is the plan?
The EU's contingency measures, covering 14 policy areas, illustrate that there are indeed ways to mitigate some of the potentially disastrous effects of the U.K. crashing out without a Withdrawal Treaty on March 29. But Commission officials stressed that they could not prevent all of the negative fallout and they warned against any suggestions — already circulating among some hardline Brexiters — that simply walking away would be better than the deal negotiated by Prime Minister Theresa May.
"We are mitigating against no deal," Commission Vice President Valdis Dombrovskis said at a news conference. "But in terms of disruption to the economy, disruption to the citizens, I think it's clear what the order of preference is — and clearly remain is better than leave and deal is better than no-deal."
Dombrovskis also warned that a no-deal scenario could present obstacles to the U.K. achieving the optimum future economic relationship with the EU. "Should it come to no deal, yes there are certain mitigating measures," he said. "But they are still not allowing the advantages of a proper Brexit with a deal and then, of course, moving to the proper work on our future economic relations."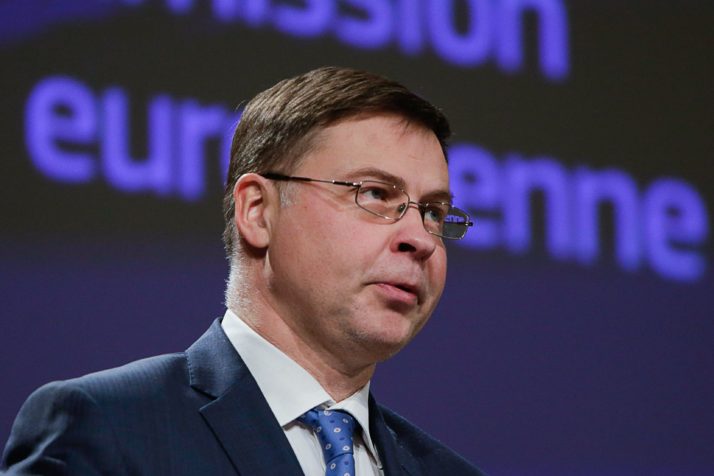 However, officials who described the no-deal package notably declined to address the politically sensitive question of what would happen along the border between Ireland and Northern Ireland. The Commission punted that question to Dublin, warning that all EU countries would be obligated to reinstate customs regimes with the U.K. in the event of a no-deal departure.
"Ensuring Continuity"
The commission's 14 measures cover legislation that will aim to ensure some continuity. They address eight sectors, taking in issues such as transport and customs, data protection, animal health and plants, climate policy and key financial products.
Flights from the UK into and overflying the EU to be allowed for 12 months to ensure "basic connectivity"
Hauliers to carry freight by road into the EU for a nine-month period without having to apply for permits
UK financial services regulations – in a limited number of areas such as derivatives trading – to be recognised as equivalent to the EU's for one or two years.
The commission has also urged its 27 remaining member states to take a "generous" approach to the residency rights of UK citizens in the EU following a no-deal Brexit, "provided that this approach is reciprocated by the UK". Brussels says the arrangements will be strictly time-limited, and will be ended without any consultation with the UK.
Transport of goods delays because of the need for checks on all UK livestock exports, and the application of customs duties and taxes on goods moving between the UK and EU;

End of the guarantee of the continuation of all existing air transport links under the same terms as they are supplied today;

Financial services operators in the UK lose the right to provide their services in the 27 EU member states under the EU financial services passports scheme;

EU pet passports issued to owners in the UK will no longer be valid
Why could this mean for you?
Visas will not be required for UK citizens to spend short periods in EU countries, the commission said. For stays of over 90 days, a residence permit or a long-stay visa will be required.
Member states have been told to take all necessary legislative and administrative measures so that temporary residence documents can be issued by the withdrawal date. UK citizens who have lived in an EU state for a period of more than five years must be granted, subject to certain conditions, long-term resident status, the commission said.
Stay connected to @tcsnetwork_ on twitter for Brexit Updates