Can 2017's talent even be summed up in better words than "mans not hot". Michael Dapaah is an amazing example of what black comedic talent has become. If you didn't hear the freestyle that changed the game for a lot of us then you're missing out. Acting as his character "Big Shaq" (previously Roadman Shaq) Michael did what most UK rap artists get the opportunity to do, he went to BBC radio one Xtra to see Charlie Sloth and do a "fire in the booth".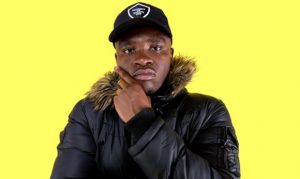 Now his fire in the booth (FITB) wasn't the first to get international recognition, there are countless YouTube videos of different people all around the world reacting to FITB's but the thing that made Big Shaq's stand out was the dedication to the role. He didn't break character at all, so much so that I saw people on social media platforms who believed that the person Big Shaq was hilarious, without even knowing that Michael Dapaah was the man behind the genius. The success of the fire in the booth was so much so that Michael went on to make an actual music video for the song in America because "mans international now init" . His success wasn't only loved by black Brits but it's been loved by people all over, we've seen quotes of his lyrics now used by people from Mr Jake Wood (Max Branning from eastenders) to Issa Rae (creator and actor in HBO's Insecure) and if that wasn't enough, the man himself, Mr Shaquille O'Neal did his own "Big Shaq" man's not hot freestyle. I couldn't make this up if I tried.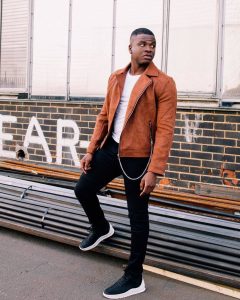 If we're giving out crowns for dedication to comedic talent we can't stop at Michael Dapaah. Michaela Cole (creator, writer and actor in E4's 'Chewing Gum' is another black Brit who has received international success for her comedic role. As someone who's followed Michaela on social media for a while I feel like I've watched the growth of her career first hand and it's been outstanding.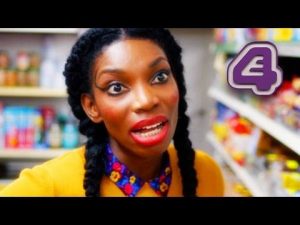 Most people know Michaela from Chewing Gum (or Chewing Gum Dreams as the play version was known before TV adaption) but they don't know that before all of that, Michaela Cole simply went by Michaela the poet. She used to write poetry and was even featured on a few songs. In her final year of drama school she knew she didn't want to act in one of the period dramas that was usually used as a final year project in her school so she went on to write her own one woman show to perform which was Chewing Gum Dreams. Eventually, that one woman show went on to be a successful play picked up by Channel 4 to become a successful television show and since then Michaela's life hasn't been the same.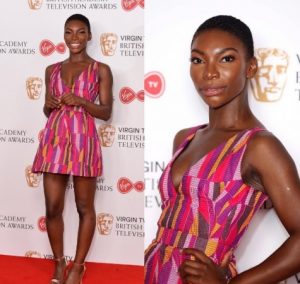 Michael Dapaah and Michaela Cole are fantastic examples of how systems that may not be built to showcase your talent or dreams can eventually work in your favour – if you just persevere and keep on dedicating yourself to your craft that is. In both of their cases they had been featured in popular friends' songs or videos and still were not where they wanted to be. Instead of allowing themselves to be discouraged, they continued to work at their goals and became the versions of themselves that they are now.
The past few years we've started to see that to be black and talented you don't need to be the stereotypical aggressor, or necessarily musical. You can just be yourself and make memories saying the ting goes skrr. What a time to be alive.