by Benedicta Denteh
October is known as the month of autumn, the fall, whether that be of leaves falling from branches with weakening grips or possibly traditions of celebrating black history. Could the start of the end of summer also be the start of the end of a month celebrating the political, cultural, economic and social contributions black people have made to the United Kingdom?
Where Did Black History Month Come From?
Black History Month's origins are planted in the US during the late 1960s to early 1970s. Carter G. Woodson, a student studying for his masters at the University of Chicago and at a PhD at Harvard University and during the course of his studies realised that black people were greatly underrepresented in the country. Shortly after this revelation, in 1969, him and his associate Jesse E. Moorland started the "Association for the study of Negro Life and History" (which is now called Association for the Study of African American Life and History). 
As of recently, a rebranding of Black History Month becoming "diversity month" has been suggested and pushed by several councils and establishments. It is wrong to incorporate different cultures into a highly inclusive month of ethnic historical celebrations? Here's why.
Black History is already large, diverse, multilateral and rich. One month is already not enough. 
In schools in the United Kingdom it seems as though black history (and studies including black people at all) starts with slavery and ends with civil rights, sparing not much detail of many events in-between prior and post. Perhaps there will also be some extra research done on Windrush and migration into the country in the seventies/eighties. All in all the range of black history (in its entirety) taught in the national curriculum is sparse.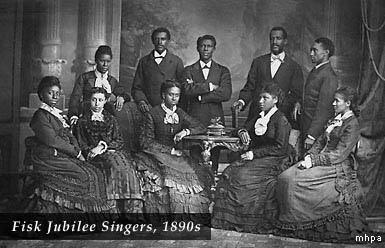 The current UK system fails to acknowledge the presence of black people in the country prior to World War One and very rarely addresses that African and Caribbean people have contributed to many aspects of our present through philosophy, music, architecture, literature, art, science, the list goes on and on.
Black History month creates a space where black history can be discovered, observed and honoured in all its glory. Speaking from personal experience, I wouldn't have known the importance (if it weren't for the month) of Mary Seacole, a black Jamaican pioneering nurse who is known for her work in aiding the wondered during the Crimean War; Sarah Forbes Bonetta the adopted (or argued as the bought) blackgod daughter of Queen Victoria; Dido Elizabeth Belle a black British heiress in the 1700s and many, many more who display that black British presence precedes the 1900s and Windrush. Black history obviously expands past Britain and exists in other countries of Africa, Asia and almost every part of the world.
Already black history is greatly varied, so to lessen the purposeful studies of the race in this month would be doing a great disservice.
What Is Diversity, Exactly? 
Firstly, this supposed "diversity" month doesn't acknowledge what diversity actually is. Is it just different races and cultures? What about people of different religions, classes, abilities, sexualities, genders the list goes on! So in order to create a true diversity month that is truly inclusive of the range of diverse people this country has to offer we would have to study and acknowledge each and every divergent group in the country in one month. Impossible? Absolutely.
However, let's say the goal here is to just reduce this month into simply a month celebrating cultural diversity, those of different ethnic backgrounds. October, a month celebrating black people (African, Caribbean, African American, Afro-Latino, Black British, Afro-European… you may begin to see the point I'm making here) as well as Asian people (South and East), Middle Eastern and Arab people, and others from every other corner of the world's achievements and history? 
Instead of creating an all-inclusive history month, what the supposed "diversity month" does is lump different groups into a non-white subgroup, it's non-white history month. The issue is that is purposely exclusive to people of colour instead of a black history month that is not only for black people to learn about their history but also a time where others can learn more about contributions of black people!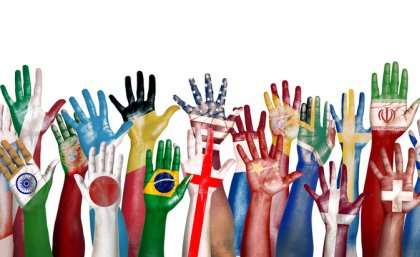 This is not to undermine the importance of other races in the world! Every culture should be celebrated, however as Dawn Butler MP of Brent Council puts it, there are eleven other months in the year that can be used to celebrate other interesting and greatly integral to our society histories' of other ethnic groups. One doesn't need to erase the celebrations of one group's history to make space for another.
The Importance Of Representation
 "If a race has no history, it has no worthwhile traditions, it becomes a negligible factor in thought of the world, and it stands in danger of being exterminated" ~ Carter G Woodson and Jesse E. Moorland
History is a bloodline, who you are, one's identity. A tree with no roots falls, dies and withers away. Representation is important because without it, black presence is underrepresented, and underappreciated.
Earlier in the year the Windrush scandal plagued the news as Caribbeans who had been living here for the majority of their lives were stripped of their national identity and labelled illegal immigrants despite their great contributions to a post-World War Two Britain which was in dire need of their aid. Why? Because those who don't know history, well, don't understand how important Caribbeans have been to the country's infrastructure and social development.
Music genres such as Rhythm and Blues, Jazz, Rock, Soul, Gospel etc. were all founded by black people but now is enjoyed but people of all different colours and ethnicities all around the globe!
A lot of the modern medicine and medicinal practises are thanks to the (non-voluntary) use of slave bodies used for practise surgeries, (without anaesthetics) so people training could study the human body. Even right now, where you are currently reading this article, the place might have been built by slaves or loosely based on similar structures built by ancient Egyptian slaves.
I could go on to talk of names and events by black people throughout history but really it is this month for you to be finding out more about black history, researching, exploring being inspired by the wealth of the past of les noirs.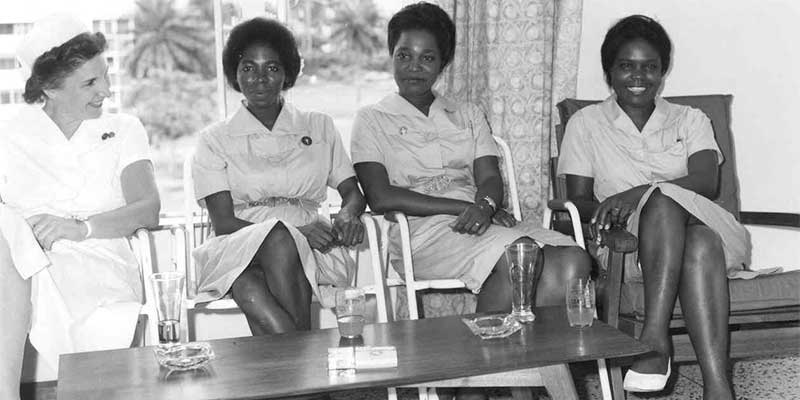 So Who Exactly Is Opposing Black History Month?
Some local authorities are choosing not to mark Black History Month at all or prefer to call it Diversity Month. Reporter Valley Fontaine spoke to @DawnButlerBrent MP pic.twitter.com/4tGcNcK5yL

— BBC Radio London (@BBCRadioLondon) October 1, 2018
Several Councils such as Hillingdon Council in West London and Wansworth Council in South London have either decided to not participate, specifically, in Black History month or make it an all-inclusive "diversity month". Statements have been made that they'd like to be more inclusive of all the cultures and ethnicities that represent the boroughs and have held events that aren't restricted to one month like celebrating WW1 and 100 years of the royal air force (the latter paraphrased from Hillingdon and the former from Wandsworth). However, the irony is that the history celebrated is superbly white British-centric or in trying to be inclusive of all in one month they are minimising the very different achievements and histories by trying to squeeze so much culture and history into a twelfth of a year. 
However, many people aren't taking to this supposed black history month very well. Statements in retaliation are being made by people over twitter (i.e the general public), MPs such as Dawn Butler, and even well-known people such as Nikesh Shukla writer of "The One who wrote destiny" and editor of "the good immigrant". This uproar is currently underway.
Of course, the goal in the future would be to have black history completely incorporated into the UK (and frankly every) national curriculum, for black history to be taught in schools, colleges and universities richly and densely so that Black History Month stands just as a remembrance of a time before black people were integrated into specifications and schools of study. But the UK is far from being a post-racial society and so Black History, just Black History (not colour month or let's be inclusive of every single person in the world) Month stands as integral to the country for the foreseeable future.
Benedicta is currently studying Arabic and French at the University of Manchester and hopes to become a linguist and broadcast journalist in the future. In her free time, she enjoys learning about African development and issues to do with race, society and culture. Benedicta also takes pleasure in acting and travelling.