"I think we send a very clear message to people of colour that you're not welcome here."

Joaquin Phoenix, Bafta 2020's acceptance speech
Representation, or lack thereof, at these award shows has been an ongoing hot topic for a very long time. The latest in the series of unrepresentative award shows comes from the weekend's BAFTA awards. All 20 acting nominees at the British Academy of Film and Television Arts's awards were white. Lupita Nyong'o's astounding performance in Us was completely overlooked, whilst Margot Robbie was nominated twice within the same category. And the 'best director' nominations were all male, for the seventh consecutive year – oh, and also, all-white bar Bong Joon-Ho for Parasite.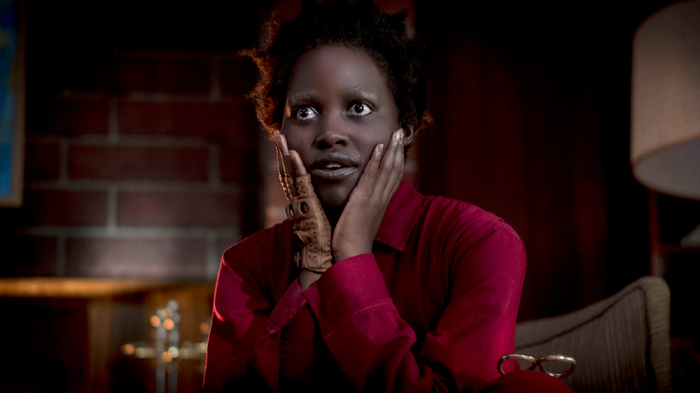 But one of the notable moments from the weekend's show followed Joaquin Phoenix's best actor win, for his reprisal of the iconic DC character 'Joker'. Phoenix reluctantly stumbled up to the stage, with his hands nestled his pockets and a disgruntled frown. He stepped up to the podium, took a deep inhale and began. 
His speech was powerful. It was strong, refreshingly self-aware and above all, spoke truth to power. Phoenix used his privileged position to provide a voice for those who hadn't been given access to such a platform.
He acknowledged the responsibility of "those who create and perpetuate and benefit from a system of oppression", to be the ones who make the difference. He eliminated the risk of hypocrisy by addressing his own privilege, "This is not a self-righteous condemnation because I'm ashamed to say that I'm part of the problem.
He didn't use the opportunity to make a mere suggestion to his peers, but he imposed that this is an obligation: to call out systemic racism when you see it, not prop it up. Powerful stuff.
On countless occasions, he has proved himself to be an incredibly humble man – he's an outspoken humanitarian, an animal rights activist, he lends his support to a number of charities and he's vegan. I personally fell in love with his portrayal of the Joker, he embodied vulnerability and the realities of mental health framed in a unique social critique. Joaquin Phoenix is a great guy.
The issue with these types of public declarations, is the fact that they are short lived – and often, rarely create any real change. Undoubtedly, they provoke a viral conversation on social media, and get people talking. That's about it. Phoenix himself admitted that he has "not done everything in my power to ensure that the sets I was on are inclusive". Was he waiting for his BAFTA award to make this change? I'm very curious as to how he will implement his words into the work he produces in the future.
Until there is representation upon the board of trustees, across the chairs, committees and councils – it's redundant to expect change. The topic has become tiresome. Myself and my peers no longer engage with these awards shows. It's more effective to boycott them, than to entertain their audiences with a heartfelt speech in your eco-friendly suit condemning the same institution you're receiving accolades from. He talks of accountability, yet his attendance itself is part of the problem. The lack of diversity was made crystal clear well in advance. Continuing to attend and engage with the platform is ultimately a choice.
Joaquin, you can't throw stones if you're stood in the glass house you're attempting to dismantle.