It has been over a year now since Prince Harry and Meghan Markle, the Duchess of Sussex joined in holy matrimony. The journey of their engagement and wedding day was met with affection from loved ones, graced with the faces of many celebrities and also the ever-present press who since then have not ceased to publicly profess their distaste for their new princess from across the sea. Whether for her dual heritage, visual appearance or status as a divorcee, there is no doubt that controversy follows her wherever she goes. Her guest editor slot for the latest British Vogue and how it represents her views has been no different.
The September issue, published last Friday under the title "Forces of Change" has been an ongoing project by Markle over several months. The issue champions fifteen women from all walks of life, endorsing many topics and issues at the forefront of society such as transgenderism, climate change and inclusivity in the fashion industry. The issue included people such as Jameela Jamil, an actress pushing for body acceptance, the New Zealand Prime Minister Jacinda Arden, the first world leader in thirty years to give birth whilst in office and Chimamanda Ngozi Adichie, a Nigerian novelist and feminist.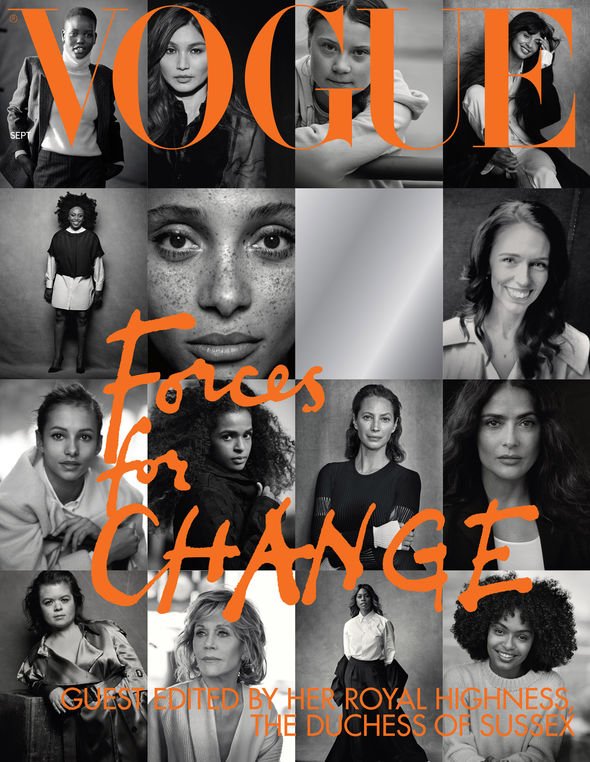 In spite of the attempt to produce an issue which celebrates diversity and declares support of big issues, Markle has again found herself under the highly critical examination of social media and columnists for two main reasons, both which suggest that this issue taints her personal image.
Showcasing her woke-ness
Many critics such as Sally Jones and Piers Morgan have accused this issue as just publicising that Markle reckons herself as a defender and promoter of diverse women, Jones stating that "they (regarding the general public) think here's a woman who's a bit up herself." and Morgan suggesting the issue represents "virtue-signaling".
In doing so she presents herself as an enlightened figure who is aware of the biggest problems in contemporary society. In turn people have argued that instead of promoting her royal family and the country she has been newly adopted by, she is selfishly promoting herself by showcasing her personal opinions.
2. Too political for the Royal Family
Many columnists have commented on how Meghan Markle is stretching the boundaries as member of the royal family. Due to being a symbol of stability, the monarchy is meant to maintain a neutral position in many issues especially those involving politics. However, through her choice of women for the cover of Vogue, Markles' opinions on many issues are evident and for that reason the publication has been deemed a "leftie issue" and therefore unsuitable for a royal to create due to it's supposed leanings.
The Significance of Platforms
On the other hand, it is hard to convey how important it is to have these platforms exist. The perspective of the issue being too political for royal comment ignores the fact that most of the edition and her choice of women are about promoting human rights plus valuing and respecting people from all walks of life. Championing human rights and representational feminism being seen as 'sacrificing the peace' is only indicative of the conservative swing of the mainstream media.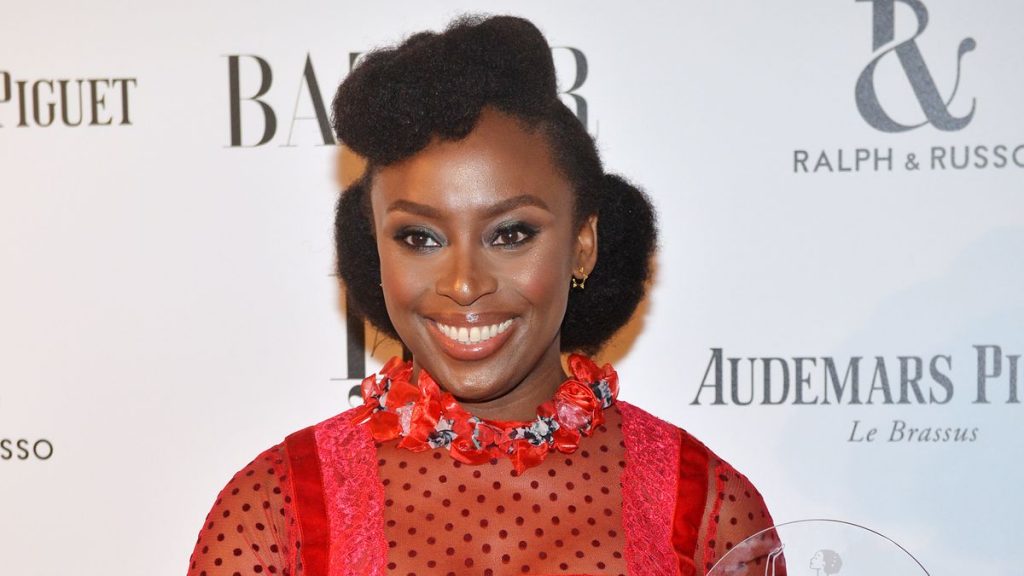 The magazine covers many important topics such as global warming and mental health challenges. Perhaps it is important that members of the royal family occasionally challenge viewpoints and are beginning to reject this 'no-comment' ground all the time. This could help promote the longevity of the royal family into the modern era, in a time where people are questioning why we still require this royal emblem for anything other than tourism and queen bobble head merchandise. Redefining the role to include and emphasise their humanity through communicating their viewpoints will tackle their our-of-touch perception.
Other royals have appeared showcasing their opinions in the media
Lets not forget the fact that Meghan Markle is far from the first royal to be outspoken in the media. Kate Middleton, the Duchess of Cambridge in February 2016 co-edited an issue in the Huffington Post UK on Children's mental health. Princess Diana has posed for Vogue several times throughout the eighties whilst being outspoken on issues, such as championing the rights of those with AIDS. She was undoubtedly put under some scrutiny too, but she was very much the 'people's princess'. Even Prince Harry and Prince Charles have presented their thoughts on climate change and mental health.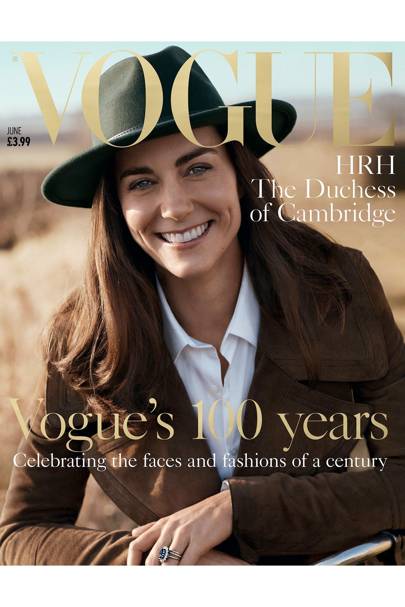 Reporters and commentators have denied a racial influence on their negative views of the recent issue but may not understand the implicit nature of racially motivated comments and bias. It seems to be the only thing that makes Markle significantly different to her royal family members who have also presented their viewpoints for the world to see. Why is it more difficult to support vocal women when they look like Markle, especially when they speak from positions of influence? At once she is stuck being the voice of all women, and of none.
A lot of the criticism has had undertones of her being lucky to have slyly gotten into the royal family and not risking her position by keeping her mouth shut. These double standards play out in the fact that she is deemed to need to be more qualified than her royal peers, despite accomplishing much in the world on her own merit. Throughout history, women using their voices to speak up have been mischaracterised; as casting witchy spells, as only good for gossip or as "shrill", a favourite to denigrate female politicians. But in a world where the marriage between Prince Harry and Meghan Markle was unconventional, it is crucial now that she continues to attempt to stimulate change and awareness, just like she did prior to her royal status. Lets not let sexism taint our judgements.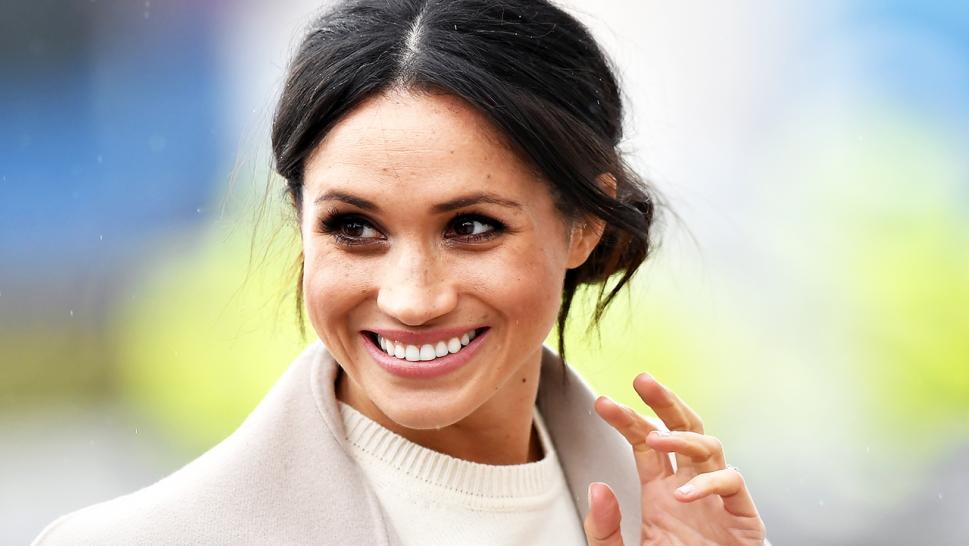 Controversy will never cease to follow the Duchess of Sussex on all fronts, over her heritage, her "outsider" status to the royal family or even what she wears. The insidious nature of some of the criticism speaks of an "other", an enemy within the ranks. Surely no accident that this anxiety comes at a time of high political uncertainty. Could people be looking to the royal family to embody the "strong and stable" spirit, only to find a liberal dual heritage young woman in the palace?
We can hope that we reach a point in our lifetimes where people, especially those largely under the public eye, are judged on their merits, whether people believe in their opinions or not, instead of being judged by their background, race and history. It is absurd that Markle's merits continue to be judged so harshly, despite now being part of one of the oldest monarchies in the world that conferred the divine kingship on men for their birthright and sex alone.
Keep challenging views and norms Meghan Markle. Never mind the status quo, you might just save the future of the royal family.