Rating: 5/5 stars
The Bridge Theatre's production of Shakespeare classic A Midsummer Night's Dream is a hilarious evening of entertainment which keeps its audience enthralled through its interactive staging and refreshingly diverse cast.
The production is set in the round, with a seated audience surrounding the perimeter of the pit and those standing being in amongst the rising platforms where the action takes place. It is a truly immersive experience as actors jostle past theatregoers into position or the acrobatic group of fairies swing down above the audience's heads. David Moorst artfully portrays Puck, balancing a magical charm with a menacing deviance, as he similarly swings from an aerial hoop, or bursts across the standing audience demanding they part ways for him, despairing humorously as he exclaims "Londoners!".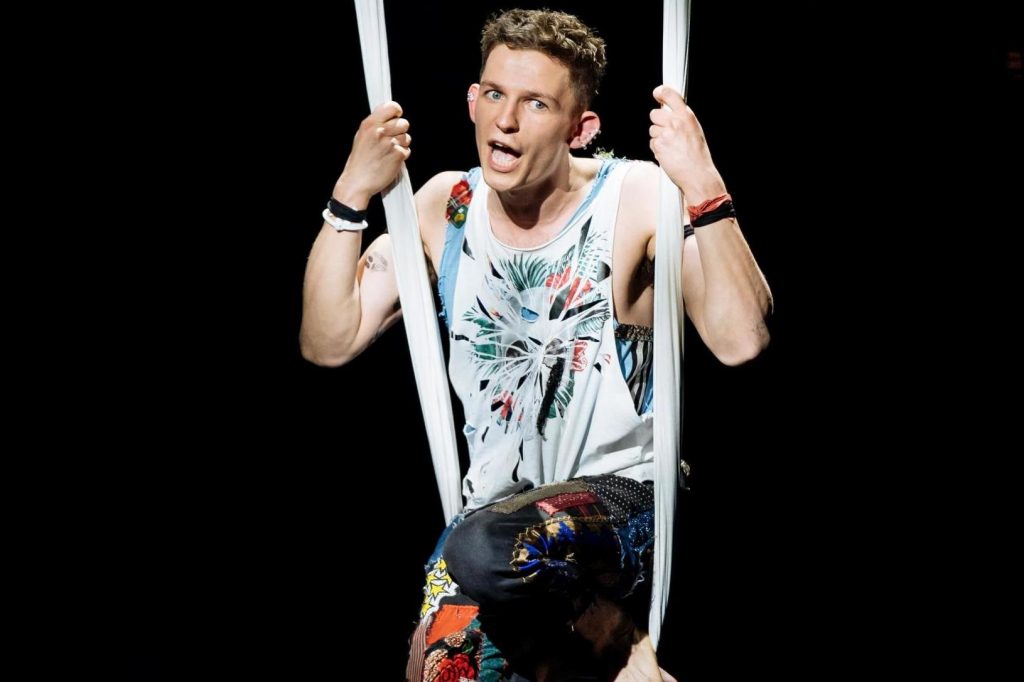 Titania (played by Game of Thrones star Gwendoline Christie) and Oberon's parts are swapped, meaning it is Oberon who falls in love with donkey-eared Bottom. This makes for laughter as the pair coo over each other in topless bathtub scenes sound tracked by Beyoncé's "Love on Top", soap bubbles tenuously covering certain areas. Hammed Animashaun as Bottom, and Oliver Chris as Oberon, have the audience in stitches with their perfectly accurate comedic timing. Felicity Motangu endearingly heads the rude mechanicals, whose final performance is carried out in Britain's Got Talent style, the members gloriously kitted out in matching purple hoodies. The group's determination to get a "portrait" of themselves (a selfie on an audience member's smart phone) also evokes this modern connection which pleases the crowds, without becoming a cringe worthy farce of Shakespeare. Director Nicholas Hynter transforms the intimidating (and, dare it be said, boring) nature of Shakespeare into a genuinely enjoyable experience rather than a cultural chore, repeating the success of his formula after year's hit production of Julius Caesar.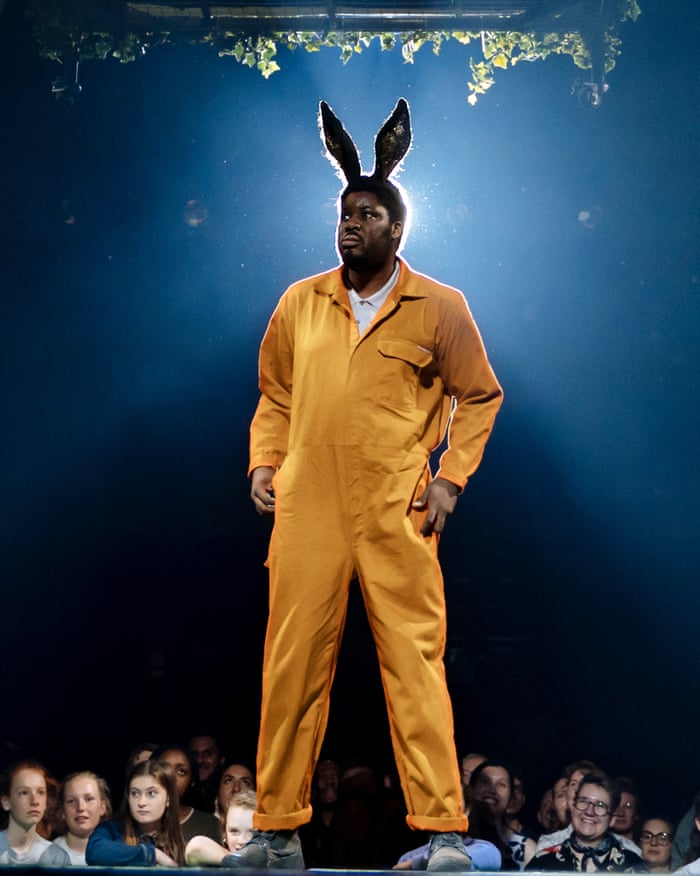 Amongst glitter, love potions and slick technical changes, the production still honours the sombre undertones that lead in to the play's plot of a forced marriage. Doubling up as Hippolyta, Christie opens the play rising from the ground in glass box, immediately signalling her entrapment under ownership by Theseus. The four young Athenian lovers (Tessa Bonham-Jones, Isis Hainsworth, Paul Adeyefa, and Kit Young) who enter the forest are wonderfully played, all four actors managing to express the frustration of their societal marital and sexual constraints while maintaining the omnipresent hysterics of the production.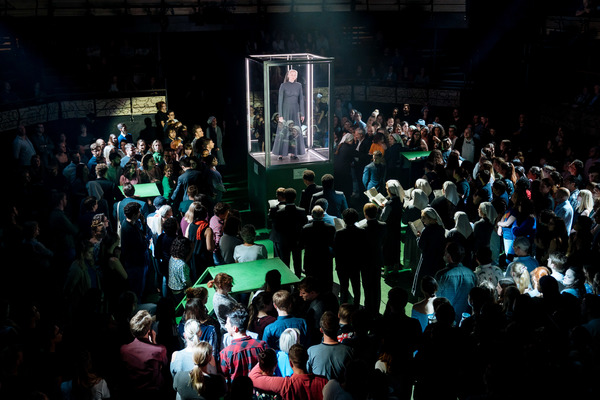 A Midsummer Night's Dream is a complexly themed Shakespeare play, but even if you do find yourself getting lost by the language, the strong semiotic symbolism of this production and awe-inspiring visuals means you will still enjoy the unique immersive experience. It is certainly worth securing a ticket before the end of the run on the 31st August – be sure to select 'pit' when booking for a standing ticket if you want to hold hands with strangers and unashamedly dance with the actors!
Flora graduated from the University of Manchester with a degree in Drama and English Literature in 2017, and is now living in London. She has experience in education and charity work, and enjoys discussing gender, environmental issues and arts and culture. In her spare time, Flora enjoys acting and is a fervent fan of comedy.