Racism is not short of its involvement in popular discussion. As debates of race and identity have increased tenfold, due mostly to the migrations of different ethnicities all around the world, so has the dilemma of tackling the ignorance, assimilation and the play of micro and macro-aggressions that follow diversity.
As black people, in this new era of perceived racial awareness, we are constantly asked to discuss our experiences with racism and its pernicious impact on our experiences with the law, police, communities, education and even beauty standards. Just as significant however, we seldom discuss the ways in which racism can dangerously and directly impact our mental health.
How does racism manifest into mental health issues such as anxiety, stress and depression?
In this generation of technological innovation and social media, our screens are flooded with what's happening in all other areas of the world.
"It's a celly, that's a tool"
This lyric from the song "This is America" by Donald Glover formally known as Childish Gambino, elicits the idea that we can use media as a tool for documenting and exposing racism. Records of racism on social media can However, a negative consequence of always being aware is that we have become hyper-aware and this can potentially desensitise us to these incidences.
The hunting and slaughter of Ahmaud Arbery in Februrary whilst he was out jogging and the murder of taxi driver Trevor Belle after being purposely infected with COVID-19, are the latest in some of thousands of the murders we have all bared witness to recently. These killings bear heavy not only on the heart, but also on the mind and so naturally impacts the collective mentality of black and minority ethnic communities.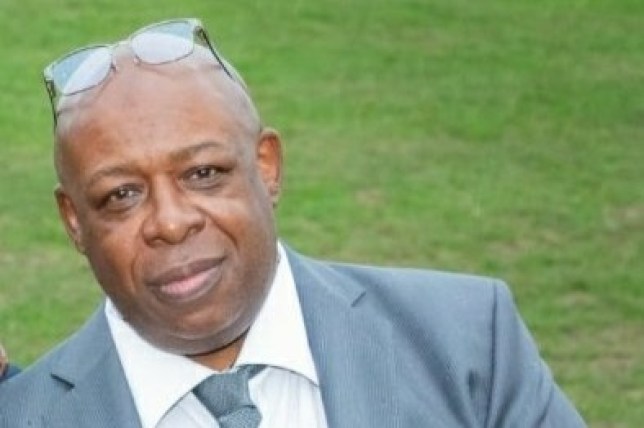 With images and scenes like these in constant rotation, as well as day to day encounters with micro-aggressions, it is not difficult to understand how the fear of encountering such dangerous and violent racism can manifest into feeling of anxiety and depression.
Using the specifications generated by several academics including, Jessica R. Graham-LoPresti Ph.d Salem State Universtiy, Tahirah Abdullah Ph.D and Amber Calloway M.A Uni of Massachusetts and Lindsey M. West Ph.D Augusta University in their forum "The Link Between Experiences of Racism and Stress and Anxiety for Black Americans" we can further understand how racism can impact mental health.
Lack of Control and Avoidance.
Viewing and experiencing instances of racism can result in anxiety because it in itself is caused by worry of an uncertain outcome. Racially motivated attacks and experiences exist outside the victim's locus of control. Therefore, past experiences or fear of a negative outcome can lead to the development of anxiety.
This can lead to avoidance behaviour in two ways; via suppression of ones' emotions and ignoring the stressors which really, is just burying traumas which wait to be re-triggered. The other is physical avoidance of the situation, which could manifest into anxiety or social anxiety leading to e.g., not wanting to leave the house to avoid a possible racial confrontation.
The lack of control can also lead to feelings of severe dejection i.e. depression as the individual detaches themselves from the world.
Internalisation.
The internalisation of racism, the idea that racist or derogatory societal ideas about oneself are in fact true, leads to poor self-esteem and so causes psychological distress. This distress could mutate into anxiety, negative self-image and even body dysmorphia, when considering colourism and featurism which are rooted in Eurocentric beauty standards. If an individual doesn't value themselves, and in the case of race, knows they can't change themselves, this will lead to stress and a discontent with oneself.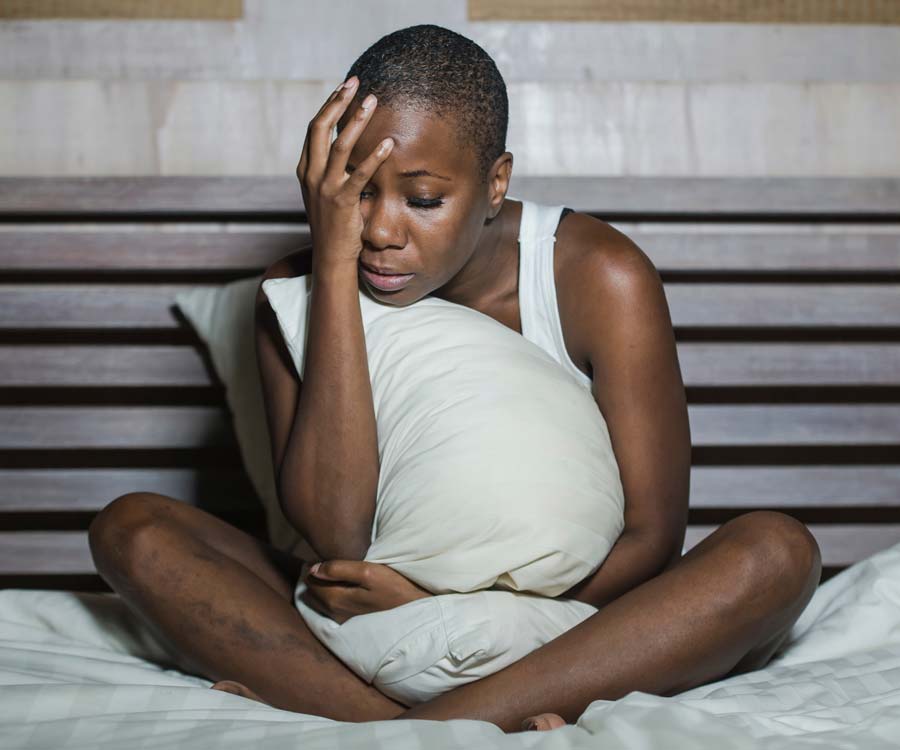 What are some ways of tackling this issue?
Addressing this issue is not dissimilar to the advice given to anyone suffering from a mental health issue. Getting proper medical help such as counselling is always a great step, but not always an option for various reasons. And so these are three ways that might help with mental issues due to race (only);
Accept, Address and Acknowledge
Accepting and acknowledging the overwhelming feeling and engaging with the sometimes distressing emotions that come with it, is very important. That is not to say one should adopt a defeatist mentality, but not blaming yourself for the experiences you have is essential. Self acceptance is a healthy mechanism, instead of suppressing completely rational emotions. Repression is not an efficient coping strategy and facing emotions head on can lessen the intensity of anxiety.
You may feel sad, angry or anxious, and that's completely okay.
Meditation
Meditation is not just an activity for hippies, Buddhists and the spiritually enlightened but is a technique used all over the world. Simple breathing and counting exercises are a form of meditation which help us to be present and calm the mind. Mindfulness concentrates on the now and so is an excellent way of calming stresses of hectic everyday life.
Discussion
You are not alone. Although we may be described as minorities in the western world, there are plenty of people who not only look like us but also face the same fears and feelings when experiencing racism directly and indirectly. Following and connecting with people who empower and inspire you, who encourage honest discussions can positively impact your own wellbeing. Make it a mission to discuss the ways in which racism affects your personal mentality, and that loss of life and livelihood is not the only consequence of racism.