Prince Harry and Meghan Markle's interview has been the talk globally since its debut Sunday. It was well anticipated and I think it's safe to say it delivered. The interview did not say anything that many people in America did not already know. It might have been shocking to some people who thought of the Royal Family as this untouchable force in the Western World. Still, the interview revealed a lot without being too damaging towards the Institution as a whole. Here are some of the takeaways.
Never go into a situation naively
It would be an understatement that both Harry and Meghan went into the situation rather naively. Meghan, in the interview, mentioned that she did not do any research beforehand on her new family or, at the bare minimum, how the palace operated. Americans tend to live in a bubble. Yes, they know about things outside America, but truly live a sense of optimism that is not always displayed outside of America. One does not truly know how the Royal Institution operates. Nonetheless, one can get a sense of ideas from doing some background research independently, especially since her new life was a stark contrast from the life she had in America.
Moreover, Harry truly did not know about the life he was born into until he saw how it affected his wife. While he knew it would be difficult, he thought he would be protected at a minimum, but that was not at all the case. Once he drew his line, the Palace drew theres, and to say he was dumbfounded is an understatement. Harry thought he would be afforded the luxuries that came from being part of the palace and not be in the palace, which was quite eye-opening.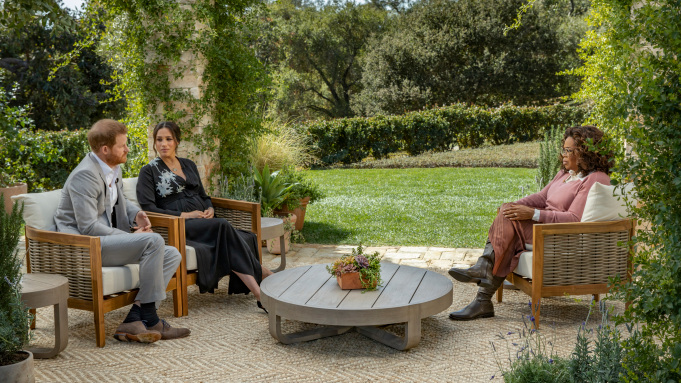 Nonverbals are Verbals
Rightfully, the two could not go into gritty details about the Royal Family and the overall Institution; however, it was the words you could not hear that made the interview more telling. It was apparent that Meghan and Harry were bothered by how the entire situation played out. There was great sorrow in their deposition. While they had each other to lean and support this decision, one could tell that they are also grieving this decision. They never wanted things to get this far, and Meghan genuinely feels sorry for how things played out. There was a sense of hesitation before answering certain questions, such as questions surrounding the darkness of Archie's skin color or Meghan's mental health. Their answers were truthful but carefully articulated so as to not totally decimate the Royal Family. Once Harry came on set, you can tell both of them felt more confident. They held hands tightly in support of one another. They did not have to tell their story alone, and you saw a sense of relief in that, despite the clear pain that showed in their face from telling their truth.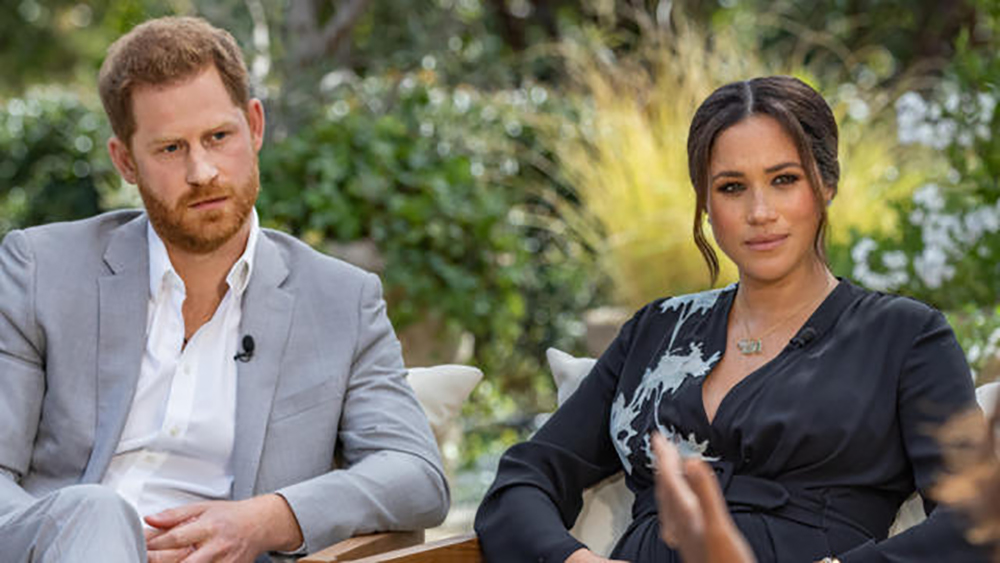 Women of Colour and the Standard
Society holds women of colour to a higher standard than it does anybody else. This bigger issue is even n bigger than Meghan Markle. It's about how women of colour are portrayed in the media. It was evident that she was made public enemy number one while the tabloids were not nearly as brutal as they were to Kate. Yes, progress has been made regarding race. Nevertheless, women of colour are still depicted negatively in institutions and not protected at the same rate as white women. All Meghan asked for the same protections afforded to other royals, and she was not given that. They wanted Meghan to fail because she did not fit the standard of their Royalty, and when she did not fail, they sought to destroy her in another way.
The interview was more than two privileged ex-royals whining about their life and how they choose exile. They wanted to feel supported and loved by their family. The sense of wanting to feel protected from your family or the institution that one was born into is not asking too much. At the end of the day, they did what was best for their family and told their truth in their own way.