In February last year The Terms & Conditions Film School released Terms & Conditions: A UK Drill Story, a feature-length documentary that set out to dissect UK drill's negative reputation and shine a more positive light on the scene. The film school, which launched in November as a partnership between Livity Studios and YouTube Originals, is now continuing in that vein with a trio of short docs from emerging filmmakers.
The three short films were selected from a total of 150 applicants. Of those, 15 students were picked to attend a weekend of workshops where they studied storytelling and filmmaking. Those lucky enough to be there were treated to insight from Terms & Conditions director Brian Hill and producer Kandice Abiola; director Olivia Rose; YouTube music journalist Mr Montgomery; TikTok's head of UK artist partnerships, David Mogendorff; LinkUp TV creative director, Jordan Boza; and YouTube Originals' head of originals, Luke Hyams.
The first of the three films is Dare To Dream by filmmaker Naomi Grant, a deconstruction of "the hypermasculine stereotypes that society forces on young Black men". The second is Life Of Lid by nineteen-year-old music video director Ellis Harvey, which follows the experiences of Lid, a young, gay, female rapper who grew up in care. The third and final film is Try And Stop Me from first-time documentary maker Stephanie Okereafor, which stars Lioness in an examination of the challenges faced by female rappers working in UK music.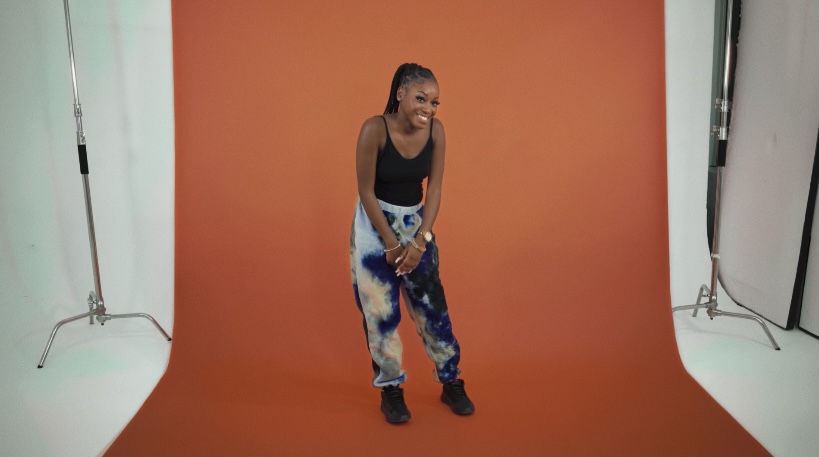 We sat down with the director and creator Stephanie Okereafor to find out a little bit more about the project.
What is Try and Stop Me About? 
Try And Stop Me is a film about women's' struggle to be seen, respected and free to define their own identity in the UK rap scene. But it's also a celebration of how they are doing it bigger and better than they ever have regardless.  
Your short film was picked out of 150 applicants, what do you think made it stand out?
I think it's a subject matter that hasn't received as much coverage as it should have. When doing my research on the topic it was hard to find much, and if I did, 9 times out of 10 it would be from a US standpoint. I think the intergenerational element of having an older and younger artist also brought a fresh dynamic to the subject that they hadn't seen before, this was probably the biggest factor.  
How did you feel when you got the news? 
Honestly, it was a mixture of emotions. Part of me couldn't believe it, I hate pitching and don't tend to do well with it so it was a big milestone in that respect. The idea of doing it seemed super exciting. But on the other hand, I wasn't really sure how it would work out. The timelines were FAST, and I was already in production for another film. So I'm super happy we were able to pull it off in the end.  
How would you characterise the challenges faced by female rappers in the UK? 
There are so many dimensions to the challenges female rappers face. The pressures to look a certain way and meet a certain aesthetic standard, the expectations that they just won't measure up in comparison to male counterparts, lack of support, the pressures to please and perform the list goes on. Overall there just seems to be a weight to their existence that shouldn't be there. 
What do you wish more people knew about the female rap scene?
I wish more people knew that there are women killing it in the scene, lyrically and otherwise. But also that they do not exist to meet anybody's expectations but their own.