In recent weeks, we've seen the rapid changes made by OnlyFans when it comes to banning, and then promptly lifting the ban, of adult content on their platform.
It came as a significant shock to many of us when OnlyFans announced that they were going to ban explicit content from 1 October 2021. In popular culture today, OnlyFans has been lauded as a 'safer', and more 'sustainable' form of sex work, especially during the COVID-19 pandemic. Those selling explicit content via the platform do not have to meet their subscribers in real life. Viral tweets advertise to young adults and teenagers how easy it is to make 'a quick £100k' via OnlyFans.
Some celebrities also use the platform to share non-explicit content, e.g actor and musician Chet Hanks, who recently joined OnlyFans to give fans an 'exclusive look into his life and celebrity parties'. This announcement was shouted down on Twitter with the response: 'maybe promo the ones who built your platform'. And there it is. The reason that OnlyFans 'changed their minds and went back on their decision to ban explicit content from their platform. The significant backlash on social media from OnlyFans subscribers and content creators, in justifiable outrage, that their livelihood was being snatched from them, caused them to backtrack on their decision. Or was it? How much power do sex workers really have, and were they the victims of the OnlyFans decision, or the victors?
In the article 'Does Only Fans Have Too much Power Over Sex Workers' by Aaron Fenton-Hewitt, it's explored how OnlyFans creators were effectively 'used' by the platform to bring it up to its current popularity and social cult status, and then promptly discarded when large financial institutions such as Visa and Mastercard saw fit to distance themselves from the platform. The work of publications such as the New York Times and the BBC has exposed how prolific human trafficking, sexual assault, violence, racism, and objectification can be in the porn industry. Therefore, it might seem like a victory on the part of OnlyFans creators, to have effectively coerced the platform into allowing them to provide explicit content for their subscribers despite the public backlash against the absurd availability of explicit digital content.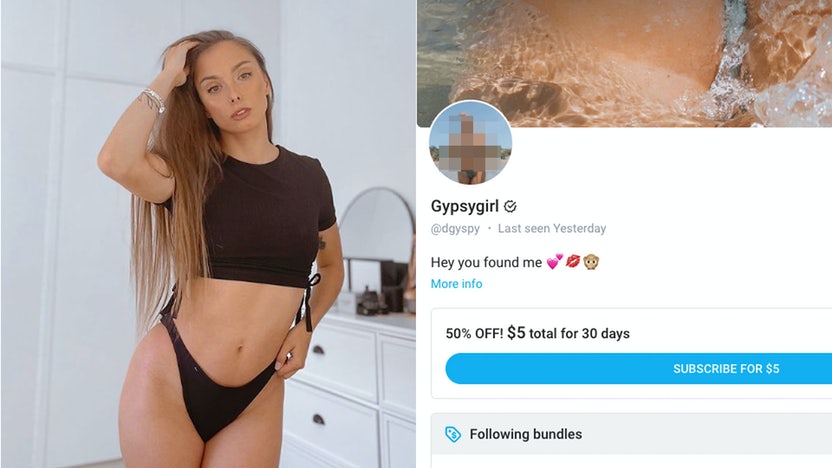 As the NYT's exploration stated, "Mindgeek's [the conglomerate that owns Pornhub] moderators are charged with filtering out videos of children, but its business model profits from sex videos starring young people". In the same way, a young girl using TikTok can see a video from an influencer happily sharing how much money they've made from OnlyFans, and decide that could be an avenue they explore to make an online income. What young people fail to understand is that only the top percentile of OnlyFans creators actually make significant income from it, and more often they have to provide far more than just photos of themselves, leading to extremely damaging consequences for their future careers if such material was found and connected to them.
Consequently, it seems that OnlyFans has performed an interesting coup with the assistance of 'mob psychology. Their announcement stating the removal of adult content from the site in early October sent a rallying cry of 'defend sex workers!' throughout every social network, particularly Twitter. It can be seen as an example of large scale manipulation, deflecting the blame of hosting potentially illegal content on their site onto those who are creating it. OnlyFans' leadership team may as well have stated: 'If our creators are so driven by the strict requirements of popular culture to use OnlyFans for adult content, then what can we do?' OnlyFans has seemingly put themselves on the side of 'morality' by being seen to ban adult content due to the censure of their financial backers, and due to the decision made by Visa and Mastercard to withdraw support from Pornhub after child abuse allegations were made. They then have secured renewed support from their creators by being seen to publicly overturn that decision, as shown in the below tweet thread.
It appears that some Twitter users at least can discern how eager OnlyFans appeared to throw its creators under a bus. After using their labour to boost the site's customer base, they were willing to remove their brand of content creation from the site completely, ruining the fanbases they had managed to build.
Having established the OnlyFans was financially rather than morally moved to ban adult content, the question remains about who the real villains and victors are. Did those who responded to OnlyFans' adult content ban with outcry really help adult content creators? Should adult content creators be entering into a business relationship with a platform that clearly doesn't have their needs and concerns at heart? Did OnlyFans actually do adult content creators a favour with the initial ban of their content?
It's no secret that many of those who create an OnlyFans account for extra money can end up making as low as $150 a month from the platform. 33% of OnlyFans' revenue comes from the top 1% of OnlyFans accounts. OnlyFans will take a 20% cut from the income generated by creators. The top 10% of accounts make 73% of OnlyFans' revenue, which doesn't bode well for a young woman hoping to earn a life changing amount of money, signing up for the platform with zero existing following and no real perception of how much her life and hopes for a career can change if photos of her are identifiable, found and then linked to her.
The real victims in this situation are these struggling OnlyFans creators, who may be celebrating the chance to return to an exhausting, unprofitable and potentially very damaging way of making an income. OnlyFans' public rejection of adult content followed by their speedy backtracking, seemingly only in response to the outcry from their adult content creators, portrays them as the party that is reluctantly acceding to the demands of their 'valued' creators. However, this most likely has been a clever publicity stunt: announce adult content will be banned from the platform, then reverse this decision to seem like the 'perfect bosses' who listen to their employees.
This time OnlyFans has been truly exposed as a disingenuous platform that exists solely to make a profit rather than protect vulnerable young people using the platform. We shall see whether these young and impressionable creators will migrate from the platform in the future, perhaps creating their own, where there may be far better provision to prevent the uploading of non-consensual content.