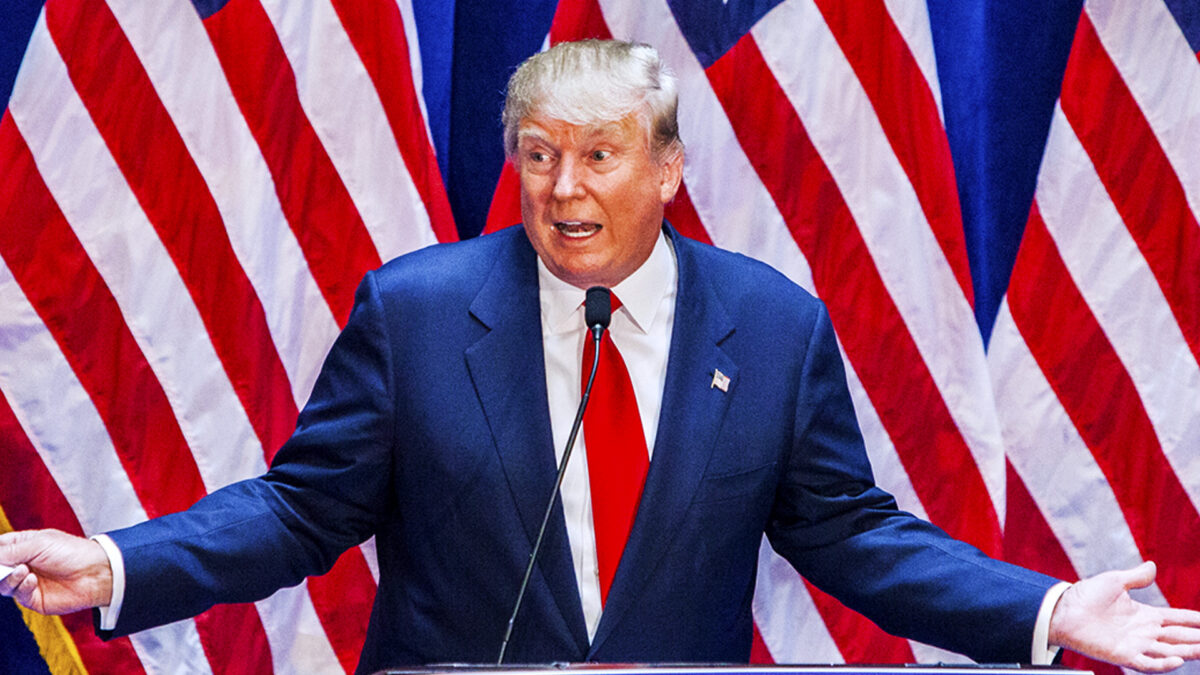 It's been several decades in the United States, since a protest movement has captivated the public interest with such a fierce debate on what it truly means to be patriotic. And now it has again, Professional Football Player Colin Kaepernick's decision to kneel during the playing of the US National Anthem prior to NFL games in protest against the killings of unarmed Black citizens by the Police has impassioned people across the world.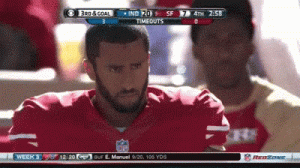 The NFL's game operations manual says that players 'should stand' for the anthem, but in August 2016 Kaepernick broke from that protocol by first sitting, then kneeling during the playing of the anthem rather than "show[ing] pride in a flag of a country that oppresses black people and people of colour". His teammate Eric Reid likened the kneeling to flag flown at half-mast to mark a tragedy, Kaepernick also added that the protest would continue until the flag represents what its meant to represent.
Predictably, Kaepernick and the players who followed his lead in protesting the anthem received an intense backlash, with Kaepernick himself filing a grievance against the NFL, accusing owners of colluding to keep him out of the league in retaliation to his protests. However, his biggest critic has been none other than the President of the United States, who insisted that owners should "get that son of a b****h off the field right now", and that the anthem protests were "a total disrespect of our heritage". It's important to note, however, that Kaepernick's protest began during Barack Obama's presidency, who "urged people to think about the pain he may be expressing about somebody who's lost a loved one that they think was unfairly shot".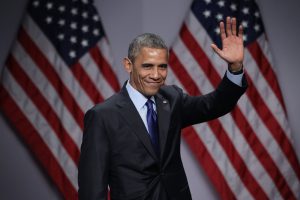 Therein lies the most unfortunate outcome of this protest. Much of the coverage has been centred around the anthem/flag and the question of Kaepernick's patriotism, rather than addressing the issue he is trying to draw attention to, namely racial inequality in the United States, especially in a time where white supremacists in Charlottesville are emboldened enough to make open parade of their bigoted ideas.
That being said, when people are more offended at kneeling during the anthem than the manner in which hundreds of black people like Anton Sterling, Michael Brown and Sandra Bland were killed at the hands of the state, a closer examination of these competing notions of patriotism becomes necessary.
Colin Kaepernick's right to protest is enshrined in the first amendment to the United States constitution, but equally as important is his right to define patriotism for himself, even if that means shaking up the status quo through his protests. Barack Obama poignantly said "loving [America] requires more than singing its praises or avoiding uncomfortable truths", and that definition of patriotism is inclusive, something minorities can identify with. A patriotism wherein protest is informed by love of country. American athletes like Muhammad Ali, Tommie Smith and John Carlos have all protested injustice in uncomfortable ways, and in retrospect are held in high regard for doing so.  Patriotism must be more than standing for the national anthem and "honouring the flag", even if such ceremonies form some sense of unity amongst Americans.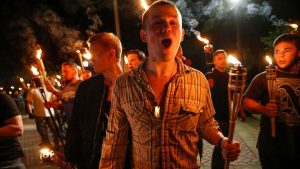 Donald Trump is not always opposed to protest, he interestingly insisted that there were some "very fine people" amongst the White Supremacists who marched in Charlottesville. When it comes to those who seek to protest, what they view as oppression of people of colour in which the state is complicit, he demands absolute allegiance to government, under the guise of his narrow, conservative definition of patriotism which includes honouring the flag by standing for the national anthem. This serves to exclude those who are unpatriotic from an actual dialogue on racial inequality, protecting the status quo of police killing unarmed black people without adequate sanction.
If any progress is to be made on the issue of racial inequality in the United States, Americans must adopt the inclusive brand of Patriotism espoused by Colin Kaepernick and Barack Obama, in which protestors are not demonised for the manner in which they protest, as an attempt to distract from the issue they are protesting. If not, they risk a docile, subservient civil society in which the state is not challenged, and minorities grow ever more vulnerable.

---