Throughout Joe Biden's campaign, he promised to appoint the first African American U.S. Supreme Court Judge. Justice Stephen Breyer's announced his retirement early this year, which gave Biden an open opportunity to fulfill a campaign promise. Last month, President Biden nominated a candidate to fill Justice Breyer's seat in the U.S. Supreme Court. Her name is Ketanji Brown Jackson, and here are her credentials.
Born in Washington D.C. and raised in Miami by public school teachers, Jackson's success was uncertain. But looking back on her childhood, it was clear to see her planting the seeds for future success.
"My parents set out to teach me that, unlike the many impenetrable barriers that they had to face, my path was clear," recalled Jackson. "If I worked hard and believed in myself, I could do anything or be anything I wanted to be."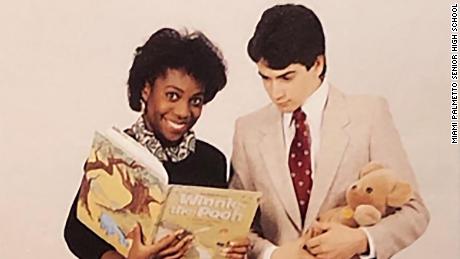 According to the White House, she stood out as a high achiever throughout her childhood years. As a speech and debate star, she was elected "mayor" of Palmetto Junior High and Miami Palmetto Senior High School student body president. Jackson always had a history of being called into leadership positions. However, like many Black women, Judge Jackson still faced naysayers. 
When Judge Jackson told her high school guidance counselor that she wanted to attend Harvard University, the counselor warned that Jackson should not set her "sights so high."
Fortunately, comments like those did not deter Judge Jackson. She ultimately graduated magna cum laude from Harvard University, then attended Harvard Law School, where she graduated cum laude and served as Editor in Chief of the Harvard Law Review.
After college, Jackson threw herself into her work. She served as a law clerk from 1996 to 1998, spent a year in private practice at Washington, D.C., and then clerked for Justice Stephen Breyer of the U.S. Supreme Court. She worked for both private and public organizations until 2009 when President Barack Obama nominated her to vice-chair of the United States Sentencing Commission.
As vice-chair, Jackson gained notoriety by reducing the guideline range for crack cocaine offenses and enacting the "drugs minus two" amendment, which implemented a two offense-level reduction for all drug crimes.
Her excellent work on the Sentencing Commission caught the attention of lawmakers, who quickly nominated and confirmed her as a judge for the United States District Court for the District of Columbia. During her time on the District Court, Jackson wrote multiple decisions adverse to the positions of the Trump administration, solidifying her position as a defender of liberal values.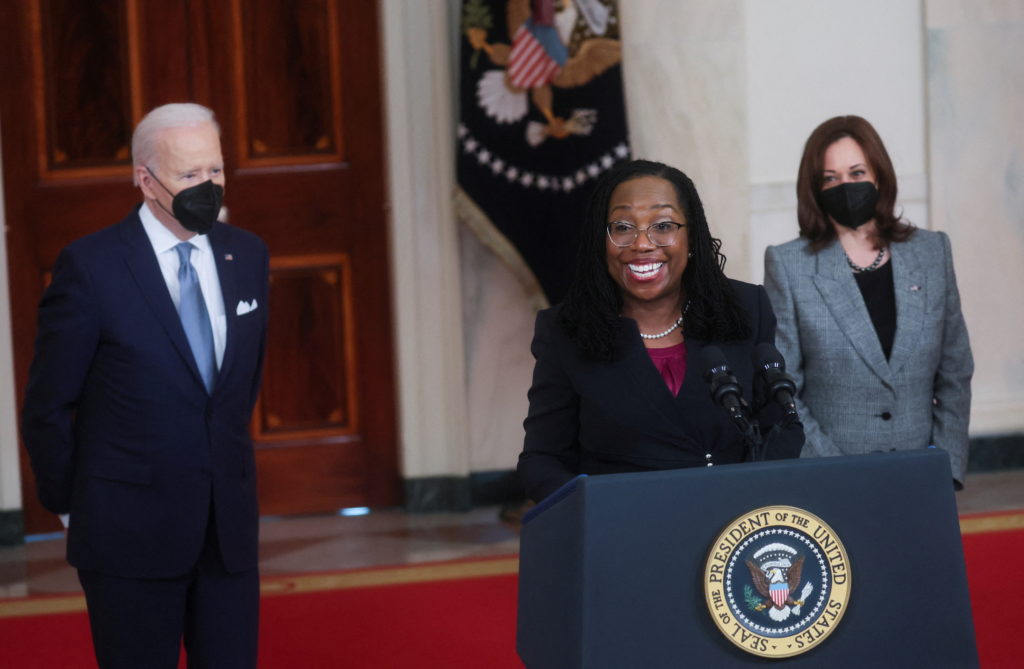 Her experience came full circle when she was nominated on February 25, 2022, to fill a vacancy in the Supreme Court. 
Brown is the first African-American woman nominated to fill any Supreme Court vacancy. If confirmed, Jackson would become the first Black woman to serve on the Supreme Court. She would also be the first federal public defender to sit on the Court and the first justice since Thurgood Marshall to have represented criminal defendants.