Analysis from the Royal College of Psychiatrists showed that hospital admissions for eating disorders had increased by 84% in the past five years. In the same period, the number of young people with such a condition rose by 90%, with boys and men showing a 128% rise in hospital admissions related to the issue. The NHS has announced that more young people than ever before are receiving treatment for such problems. The surges in such conditions require interrogation, in which this article hopes to answer what is behind the rise and what can be done to combat eating disorders.
Behind the rise of eating disorders
Investigating this issue and you see that it is rather complicated why there is such a rise in this condition. According to Rethink, a mental health charity, they suggested that eating disorders can develop due to a mix of psychological, environmental and genetic factors. Psychological factors can include vulnerability to mental health problems, finding stress hard to manage and various other factors. The environment surrounding us can also significantly impact a person's eating habits. These environments can include pressure at school, who we follow on social media, workplaces, and even family. Genetics play another crucial part in if someone is likely to develop an unhealthy relationship with eating as people have different hormone levels.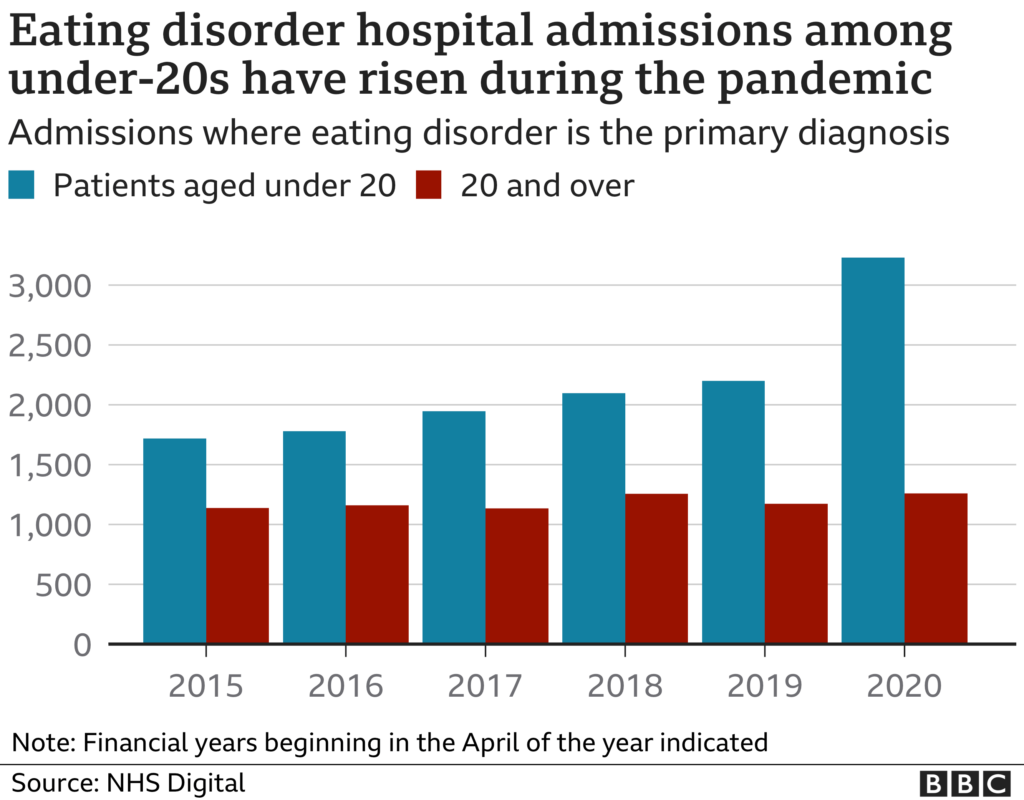 Speaking to James Roffey, who experienced an eating disorder for ten years and is trying to help others who have suffered from this condition through personal training, he outlined similar causes. He said: "There are a plethora of internal and external factors that can play a part and  from recent personal experience of helping other people suffering, reasons can include social media/filters, perfectionism, relationships with family and the impact of lockdown to why we see such a rise in this condition." Dr Bijal Chheda-Varma, a practitioner psychologist based in London, suggested that the "breakdown in the system of socialising" impacted people's eating habits and how they looked at themselves. She said this breakdown affected young people the most, triggering distress, boredom and obsession with body image. She said: "During the pandemic, people have been forced to sit with their vulnerabilities and become more preoccupied with their issues. Food was also the only, or biggest, source of comfort and stability, offering a quick dopamine boost when all else was taken away."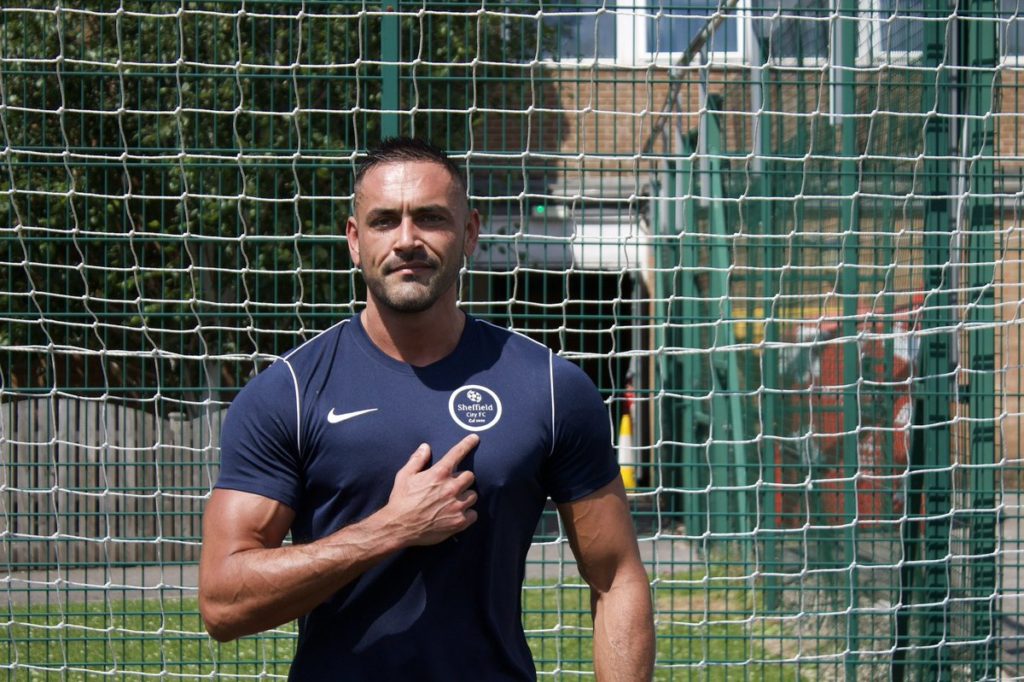 Tackling the rise
With any multifaced issue, finding solutions are always tricky. The NHS plans to invest an additional £79 million into mental health services for children. Eating disorder services are backed with an additional £2.3billion every year in additional funding until 2023/24 to address the increased demand. As much as it is good to see that the government is increasing funding to handle such an unprecedented rise in eating disorders, those who work with such problems also need the proper training. Regarding what government could do to address eating disorders, Roffey said: "Investing in social workers specifically trained to deal with eating disorders is key in effectively tackling this issue in the long run. It is vital that people suffering from an eating disorder feel confident enough to be able to seek help."
In the long term, more must be done than just increasing funding for services that try their best to address such a problem. One solution is education, if that is in schools or the media. We have a problem with eating disorders with many complex factors behind such a topic. Yet, we mustn't have a single plaster solution to this problem but multiple bandages. Finding such a multifaceted solution while we see living costs increasing, public services cuts, and more of a toxic culture on social media will be difficult. The hope is that the more we bang on the door of those who can help address such a problem, the likelihood this door will open will increase. In doing so, we can see change and implement the solutions that will address eating disorders.

James Roffey is offering his services to help those struggling with eating disorders. You can reach out to him on his Instagram (@jjroffey88) or here: https://www.liinks.co/jamesroffeyonlinept