When the UK leaves the EU next month, a whole host of rights that UK citizens are entitled to will cease to be binding as before. Its important that you are aware of what will and will not apply to you, in the event of a no-deal Brexit and what may change even with a withdrawal agreement.
Mobile phone roaming charges
Since the 15th of June 2017, it has been illegal for citizens of member states to pay roaming charges for travelling within the EU, Iceland, Lichtenstein and Norway. From the moment the UK leaves the EU next month, as it stands, it will be up to your mobile networks discretion whether you will be charged for roaming or not.
The UK has rejected the EUs proposal to continue to maintain the ban on roaming fees, as there will be nothing stopping European network providers from charging UK providers additional fees for their customers internet usage.

Travel
Once the UK leaves the EU, free movement of people will cease to apply to UK citizens. We will no longer be entitled to live, work, study or retire to one of the EU member states and will now have to apply for Visas in order to do so.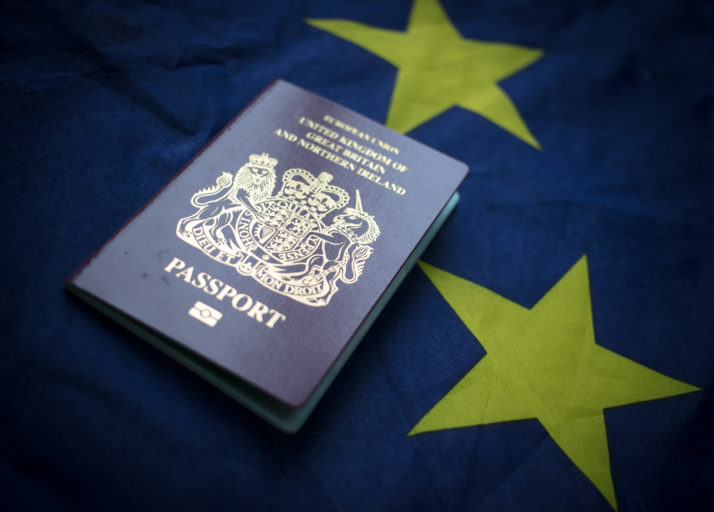 Our right to unlimited travel within the EU will also come to an end. There are currently plans to allow UK citizens to travel to the EU for up to 90 days in a 180-day period, but these are dependent on the UK reciprocating a similar right to the EU in the event of a no deal Brexit.

There is also a strange provision in EU law that will now apply to UK national that only allows for the recognition of the first 10 years of a passport's validity period. If your passport is more than nine and a half years old and you have more than six months remaining on it, you may need to apply for a new passport or risk being denied access to an EU state.

Health Care
Under the European Health Insurance Card programme, citizens of EU member states are eligible to receive any state healthcare benefits that local residents receive in the event of an emergency. Treatment would be free, or at a reduced cost.

Whilst it was officially recommended to get the EHIC alongside travel insurance healthcare, it will now be imperative that you apply for travel insurance as a precautionary measure.
Driving
Currently when driving your British car in the EU there is no need to take a 'green card' to prove that you are insured to drive in that country. Following Brexit, you may be required to carry one into the EU with you to prove you are insured.

You will also be expected to closely follow any road regulation in member states. For example, in France it is a requirement that you carry a reflective jacket in your car.
If you live in an EU country, you will also need to apply for a local driving licence. Currently, a British driving licence is recognised throughout the EU. If you reside in another country, you will be required to apply for a local driving licence to continue to legally drive.
Duty Free
However, it is not all doom and gloom. Duty free is actually one of the few areas to be immediately affected positively (for the UK national) by Brexit.
Currently, if you are travelling within the EU you pay taxes on any product you buy in duty free stores. Following Brexit, you will be exempt from paying tax when travelling to an EU country.
Also, if you go to member state and shop, you'll be able to claim for a VAT refund (provided the country allows non-EU visitors to do so).