18th February 2019 will be remembered for many things: #FunnyTinge, the Labour Split and the beginning of a new party, The Independent Group.
After years of apparently fighting racism in the Labour Party, 7 members of the Labour party decided to split from the left wing party to create their own party. But aside from spending their first few hours embroiled in a racism scandal, what is The Independent Group?
The party began as a response to the anti-semitsim rows taking place in the Labour Party. The reasons from the MP's leaving the party came down to four very important events in recent history: Labour's handling of Brexit (pre and post referendum), allegations of anti-Semitism against Labour since Jeremy Corbyn took office, disbelief in both the Labour and Conservative parties to lead effectively, and the inevitable shift to the left after Corbyn was elected.
Is The Independent Group, the new centrist group, the answer to the left – right debates we have been having in society? Chuka Umunna, is quoted saying that there was "no merger" planned with the Liberal Democrats and that the new group was to be "a new alternative".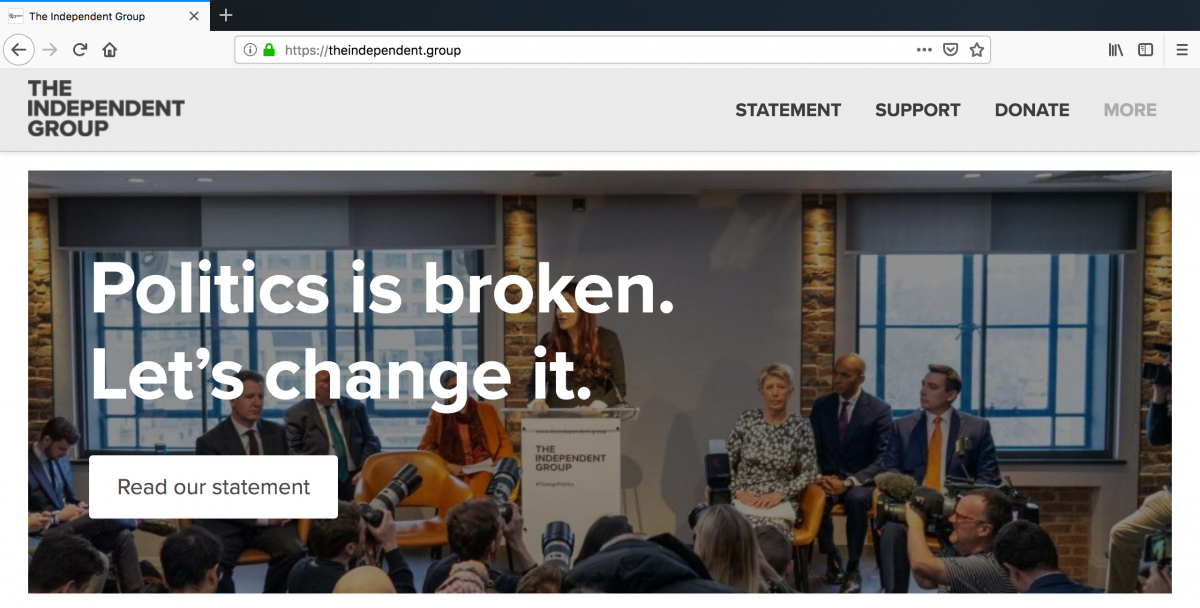 On their website, the group says that they want "to change our broken politics". For this "we need a different culture. The Independent Group aims to reach across outdated divides and tackle Britain's problems together. We all have the right to be heard. We can all make a difference. Sign up today to find out how you can join this movement for change and bring hope back to the country."
To understand a little more about what the party actually stands for and what it means to be centrist, we've put together breakdown of the members of the new party (note: the party is not yet properly formed).
Luciana Berger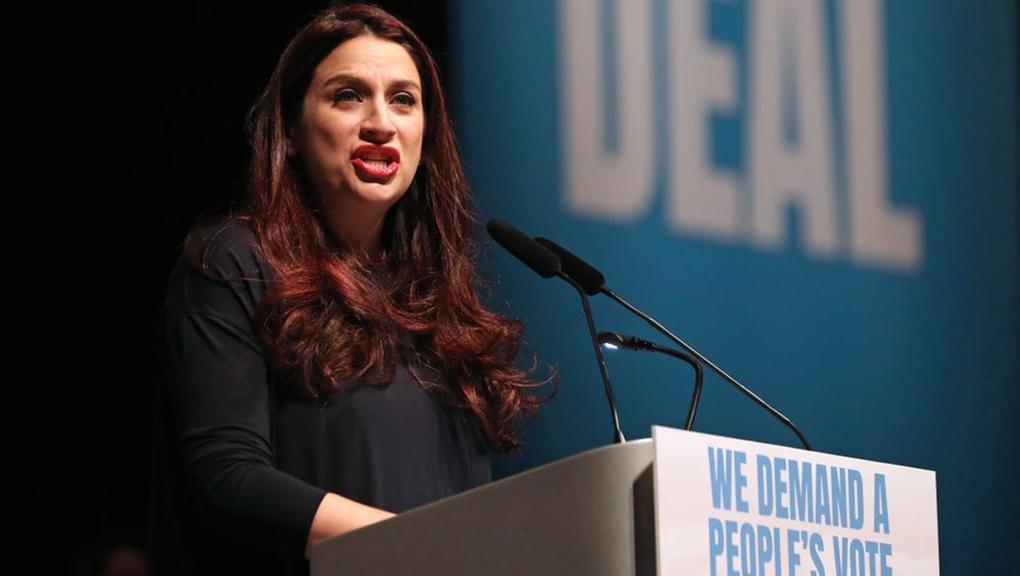 Berger has served as the Member of Parliament for Liverpool Wavertree since 2010.
Known for: Save the Merseyside Radio Campaign. After the BBC announced it was going to shut down local programming in favour of a more national programme, Berger campaigned to keep BBC Radio Merseyside.
Major Scandals: In early Feb this year (2019), it was announced that her constituency Liverpool Wavetree, had put forward 2 motions of no confidence in her. These were both withdrawn later.
Reason for leaving Labour / Joining the Independent Group: Antisemitic abuse in the Labour Party. "Antisemitism is very real and alive in the Labour Party. It pains me to have to say that today". Berger had issues with Jeremy Corbyn questioning the removal of an antisemetic mural by Mear One.
Chris Leslie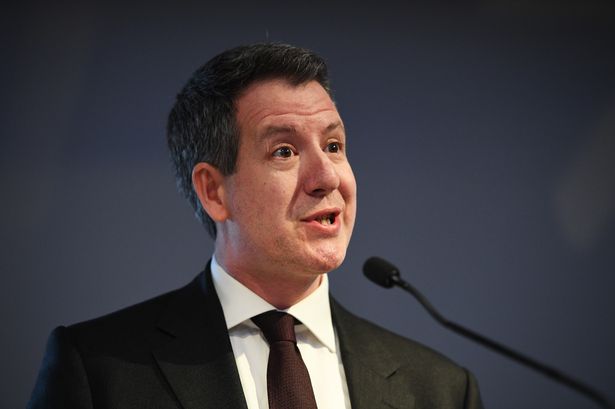 Chris Leslie has been MP for Nottingham East since 2010.
Known for: He is married to Nicola Murphy who was a special adviser to Gordon Brown. In 2016, Murphy founded Labour Tomorrow an organisation that funded activists and groups that opposed Jeremy Corbyn as leader.
Major Scandals: In September 2018, there was a no confidence vote against Leslie. he was criticised by the members as being "a severe impediment to Labour Party electability". He later claimed that the hard left had infiltrated the party.
Reason for leaving Labour / Joining the Independent Group: To protest Jeremy Corbyn's leadership.
Chuka Umunna
Chuku Umunna has been MP of Streatham since 2010. He was also Shadow Business Secretary from 2011 until 2015.
Known for: Promoting the Blue Labour Trend
Scandals: Umunna was accused of hypocrisy when he accepted a gift of £20,000 from a gambling executive even though he had spent a lot of time campaigning against the spread of betting shops within his constituency of Streatham. He had promised to limit them.
Reason for leaving Labour / Joining the Independent Group: Labour's stance on Brexit. "Well, Brexit is the biggest issue since the Second World War."
Angela Smith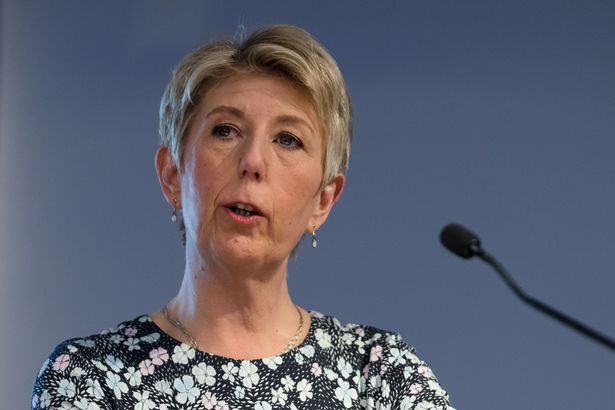 Angela Smith is the MP for Penistone and Stocksbridge and was MP for Sheffield Hillsborough before the boundary changes.
Known for: She is one of 98 MPs who voted unsuccessfully to keep their expense details secret in 2007
Major Scandals: #FunnyTinge. Angela Smith, on the day she and 6 others announced the launch of The Independent Group, went on National TV and referred to people of colour as having a 'Funny Tinge'. It led to people of colour tweeting their selfies with the hashtag #FunnyTinge in retaliation.
In November 2018 there was also a vote of no confidence against her on the grounds of her lack of support for the party leadership, her support for fracking and her opposition to water re-nationalisation.
Reason for leaving Labour / Joining the Independent Group: To protest Jeremy Corbyn and the anti-Semitism in the party.
Gavin Shuker
Gavin Shuker has been MP for Luton South since 2010. He took over from Margret Moron after she stepped down following the expenses scandal.
Known for: Shuker, in 2012 opposed the introduction of same-sex marriage in the UK. He threatened to resign if Ed Miliband whipped Labour to support equal marriage.
Major Scandals: In September 2018, Luton South Constituency Labour party passed a vote of no confidence against Shuker. Shuker took to Twitter to declare "At a local Labour Party meeting last night a motion of no confidence in me was passed. It's not part of any formal procedure, so it changes nothing about my role as Labour MP for Luton South"
Reason for leaving Labour / Joining the Independent Group: He cited political differences with Jeremy Corbyn as the reason for his departure.
Ann Coffey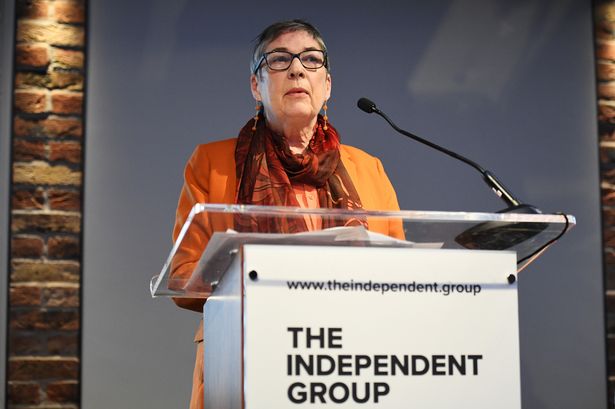 Ann Coffey has been MP for Stockport since 1992.
Known for: Coffey, successfully launched a campaign to banish all references to "child prostitution" from UK legislation. She managed to change all references to child prostitution to child sexual exploitation.
Major Scandals: In 2009, during the expenses scandal, it was revealed that Coffey, as well as claiming £1000 per month for interest on her mortgage of her London home, had also claimed £150,000 (in addition to her £60,000 salary) for staff salaries and office costs plus reimbursable expenses.
Reason for leaving Labour / Joining the Independent Group: Protest against Corbyn's Brexit policies and the anti-semitism that hasn't been dealt with
Mike Gapes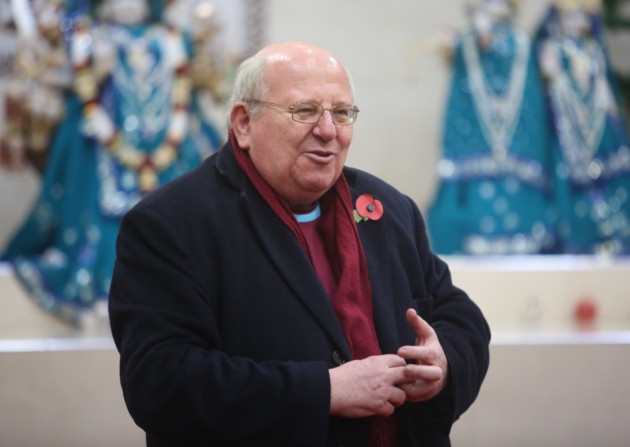 Mike Gapes has been MP for Ilford South since 1992.
Known for: Gapes is known for advocating Kurdish human rights and criticising Pakistan's political leaders: "Given the clear inability of this new Pakistani government of Imran Khan to stop these mobs from intimidating and killing Christians in Pakistan, is it not time to reassess our relations with Pakistan? There are big concerns if religious minorities in Pakistan are not safe."
Major Scandals: Because of alleged Anti-Muslim bias, he was target of some Muslims groups including the Association of Ilford Muslims. In the summer of 2018, it was thought that he may resign due to anti-semitism in the party.
Reason for leaving Labour / Joining the Independent Group: Gapes has been a longstanding critic of Jeremy Corbyn.
What do other Common Sense Network members think about this new party?
"I'm not much of a centrist, but I think the independent group should be a wholly good thing for politics. Those on the hard left in the Labour Party have now got rid of some of the politicians they've been fighting for the last few years and those towards the centre now have a greater number of voting options. I think it could have a knock on effect for the Tories too. With the ERG pushing them to the right, some could moderates could leave and join the centrists" – Fergus Macphee
"I'm super confused" – Esther A
"I don't think centrism is the answer, it just seems like a political term for 'undecided/I don't know' but it'll be interesting to see what their views are on certain topics. Also it's a bit up and down because British politics isn't EXACTLY left and right, it's all a mix anyways" – Justice Waul
"I don't ever want to find myself following an individual/party blindly because they're from the political background that I claim to ascribe to. For me. being centrist/centre left means ensuring that my judgement and reasoning is never overshadowed by my subscription to a certain ideology. It means I can be more sympathetic to the fact that my opinions are perpetually growing/evolving/changing. It usually means that I just end up being critical of everyone but that can be pretty useful as far as politics is concerned. Regarding The Independent Group, I think their success all depends on the Tory reaction. If they don't get any disillusioned Tories joining their ranks then they're nothing more than a sub-Labour group that Tories could unite together to oppose. If they can find some common ground with Tories and get some on board then they really have tapped into the gulf that's been left between Tory and Labour as they've moved ever further right and left respectively. So there is potential for them to be a pretty viable centrist alternative in Westminster, but we just have to sit tight and see if their movement can gain more support from MPs across the board." – Ellie Tivey
Afshan D'souza-Lodhi is a scriptwriter and poet based in Manchester. As well as her own writing Afshan is keen to develop other younger and emerging artists. You can find her fighting against police brutality and injustice alongside the Northern Police Monitoring Project.