The Palestinian militant group has struggled to govern Gaza and remains committed to violently resisting Israel. Its surprise attack against Israel in 2023 threatens a wider conflagration in the Middle East.
In Summary
A spin-off of the Palestinian branch of the Muslim Brotherhood in the late 1980s, the Islamist militant group Hamas took over the Gaza Strip after defeating its rival political party, Fatah, in elections in 2006.
The United States and European Union have designated Hamas a terrorist organization because of its armed resistance against Israel, which has included suicide bombings and rocket attacks.
Israel has declared war on Hamas following its surprise assault on southern Israel in 2023, the deadliest attack on the country in decades.
Hamas is an Islamist militant movement and one of the Palestinian territories' two major political parties. It governs more than two million Palestinians in the Gaza Strip, but the group is best known for its armed resistance to Israel. In October 2023, Hamas launched a massive surprise attack on southern Israel, killing hundreds of civilians and soldiers and taking dozens more as hostages. Israel has declared war on the group in response and indicated its military is planning for a long campaign to defeat it.
Dozens of countries have designated Hamas a terrorist organization, though some apply this label only to its military wing. Iran provides it with material and financial support, and Turkey reportedly harbors some of its top leaders. Its rival party, Fatah, which dominates the Palestine Liberation Organization (PLO) and rules in the West Bank, has renounced violence. The split in Palestinian leadership and Hamas's unwavering hostility toward Israel have diminished prospects for stability in Gaza.
When was Hamas formed and what is its aim?
The Hamas movement was founded in Gaza in 1987 by an imam, Sheikh Ahmed Yasin, and his aide Abdul Aziz al-Rantissi shortly after the start of the first Intifada, an uprising against Israel's occupation of the Palestinian territories.
The movement started as an offshoot of the Muslim Brotherhood in Egypt and created a military wing, the Izz al-Din al-Qassam Brigades, to pursue an armed struggle against Israel with the aim of liberating historic Palestine.
It also offered social welfare programmes to Palestinian victims of the Israeli occupation.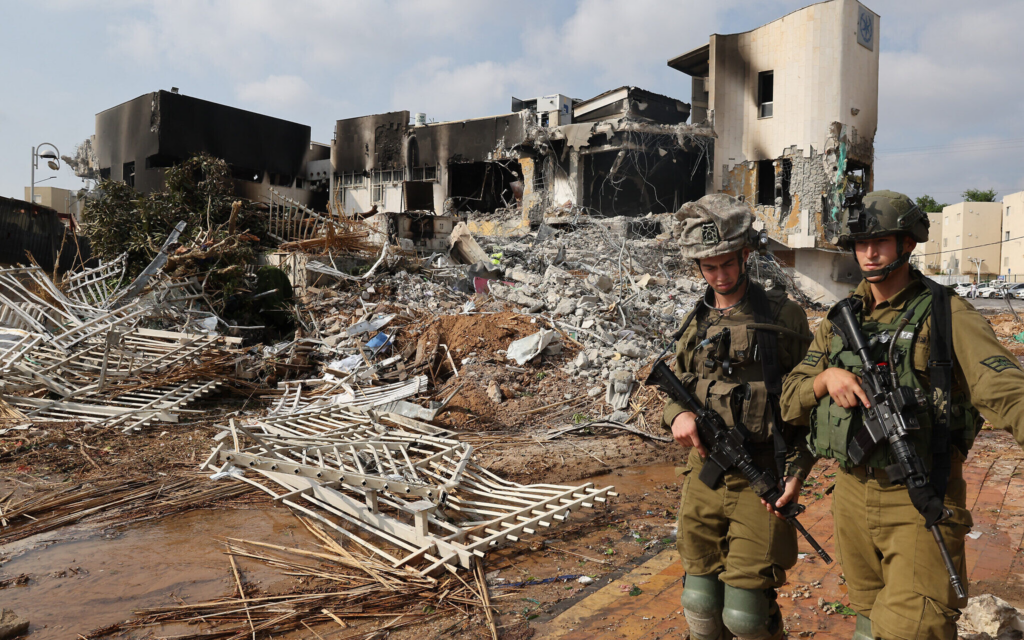 Position on the peace process
From its foundation, Hamas rejected negotiations that would cede any land. The group denounced the 1993 peace agreement between Israel and the PLO and, along with the Islamic Jihad group, subsequently intensified its terror campaign using suicide bombers. The PLO and Israel responded with harsh security and punitive measures, although PLO chairman Yasser Arafat, seeking to include Hamas in the political process, appointed Hamas members to leadership positions in the Palestinian Authority (PA). The collapse of peace talks between Israelis and Palestinians in September 2000 led to an increase in violence that came to be known as the Aqṣā intifada. That conflict was marked by a degree of violence unseen in the first intifada, and Hamas activists further escalated their attacks on Israelis and engaged in a number of suicide bombings in Israel itself.
In the years after the Aqṣā intifada, Hamas began to moderate its views toward the peace process. After more than a decade of rejecting the foundational principles of the PA, Hamas ran in the 2006 Palestinian legislative elections and subsequently participated in the PA, with indications that it would accept agreements between Israel and the PA. Since then, senior Hamas leaders have repeatedly stated their willingness to support a two-state solution based on pre-1967 borders. This willingness was enshrined in the 2017 Document of General Principles and Policies.
What does Hamas believe
Since assuming power in the Gaza Strip two years after the Israeli disengagement in 2005, it has fought several wars of varying intensity against Israel. Unlike Fatah, Hamas asserts that Israel's existence is inherently illegitimate and likewise rejects the two-state solution with regard to the Israeli–Palestinian conflict. It advocates the creation of an Islamic state over the combined territory of Israel, the West Bank, and the Gaza Strip (i.e., from the Jordan River to the Mediterranean Sea). Under the ideological principles of Islamism, it promotes Palestinian nationalism in an Islamic context; it has pursued a policy of jihad (armed struggle) against Israel. Hamas has pushed through changes that gave greater influence to Islamic law in the Gaza Strip. It has a social service wing, Dawah, and a military wing, the Izz ad-Din al-Qassam Brigades.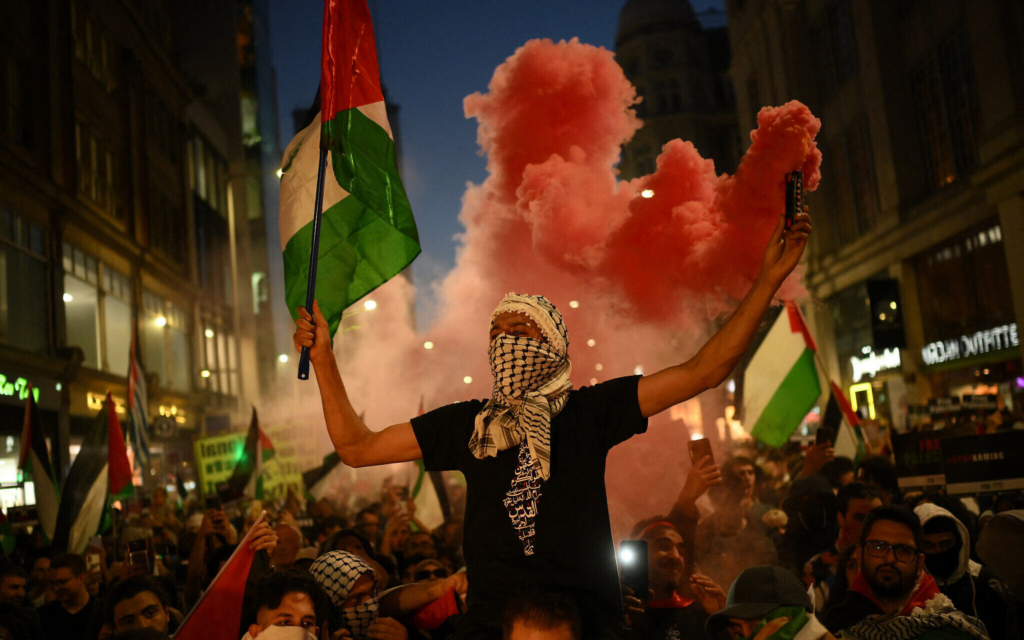 In recent years, Hamas has increasingly gained popularity and support in Palestinian society. A poll conducted in 2021 by the Palestinian Center for Policy and Survey found that 53% of Palestinians believed that Hamas was "most deserving of representing and leading the Palestinian people" while only 14% preferred Fatah. Polls conducted in 2023 found that support of Hamas among Palestinians was around 27-31%.
How is Hamas's attack on Israel in 2023 different?
Hamas's assault on southern Israel this year, which the group's leaders have called "Operation Al-Aqsa Storm," was extraordinary in its strategy, scale, and secrecy, analysts say. It began early in the morning on October 7, the Jewish Sabbath and an important Jewish holiday, with Hamas launching several thousand rockets into southern and central Israel, hitting cities as far north as Tel Aviv. Hamas militants also breached the heavily fortified Gaza border and infiltrated many southern Israeli towns and villages, killing hundreds of Israeli troops and civilians, and wounding and kidnapping scores more.
Hamas's military leader, Mohammed Deif, said the group undertook its assault because of Israel's long-running blockade of Gaza, its occupation of Palestinian lands, and its alleged crimes against Muslims, including the desecration of Al-Aqsa Mosque in Jerusalem.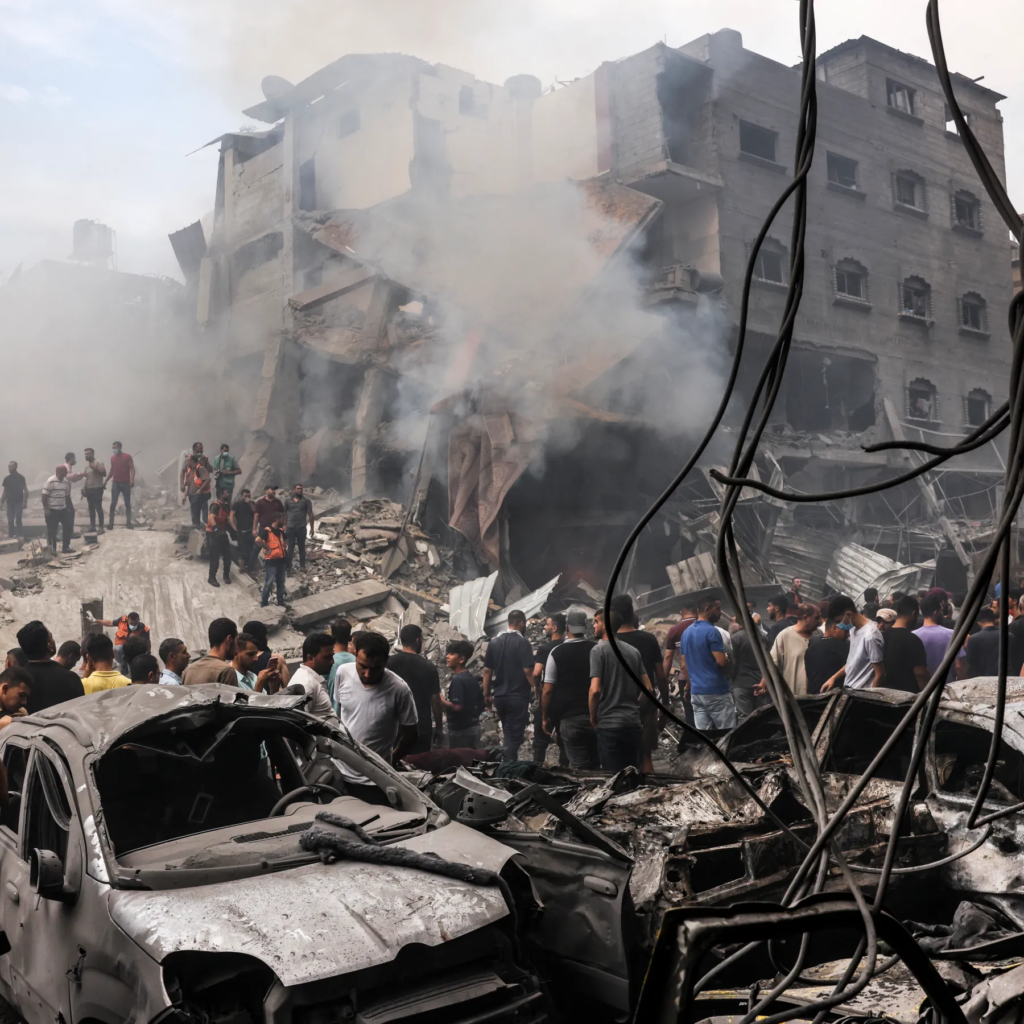 It is the deadliest attack on Israeli soil in decades and has inflicted a deep psychological trauma on the Israeli people, with some analysts drawing comparisons to the surprise Pearl Harbor and September 11, 2001, attacks on the United States. Israeli and U.S. intelligence agencies reportedly had no indications that Hamas was planning an assault of this nature. "It is completely unprecedented that a terrorist organization would have the capacity or the wherewithal to mount coordinated, simultaneous assaults from the air, sea, and land," writes CFR Senior Fellow Bruce Hoffman.
Israel has declared war on Hamas and countered with intensifying air strikes on targets in Gaza and ground operations to push the group's militants out of the country. The government has ordered the evacuation of all civilians from Israeli communities bordering Gaza. Prime Minister Benjamin Netanyahu has warned of a "long and difficult war" against Hamas, and Israel's military response is expected to be extraordinary, if not unprecedented.
Some observers are questioning if Israel will attempt a full-scale invasion and reoccupation of the Palestinian territory, a campaign that could incur heavy casualties on both sides. "Israel had mounted numerous military operations against Hamas since its takeover in 2007, two years after Israel pulled out of Gaza. But these were mostly from the air. And even when Israeli troops were deployed, they never stayed for long," writes CFR Senior Fellow Max Boot for the Washington Post. 
An Israeli invasion of Gaza could also provoke a significant attack against Israel by Hezbollah, the Iran-backed militant group in Lebanon, risking a wider conflagration in the region, analysts say. "Iran is, of course, a patron of Hezbollah [as well as Hamas and other Palestinian militant groups] and there is an ever-present danger of a two-front conflict, which would devastate parts of Israel and much of Lebanon, where Hezbollah is based. There is a risk of escalation," says CFR Senior Fellow Steven A. Cook.