Winter has started to take hold in the UK. People wake up to go to work in the cold, dark mornings, and then are later returning home in the evenings once again in darkness. The days are getting shorter and the cold, dark nights are getting longer. It's a miserable fact, and there's no surprise that this can affect people's well-being. So with this in mind, it's time to start raising awareness of Seasonal Affective Disorder- SAD. 
What is Seasonal Affective Disorder?
According to the NHS, Seasonal Affective Disorder is a type of depression that comes in and goes in a seasonal pattern. It is sometimes also known as 'winter depression' due to how symptoms of the disorder appear more apparent in this season, but this is a type of depression which can occur throughout any time of the year. 
No experience with the disorder is the same as each of us will face different challenges in our daily lives, but there are some symptoms which you could look out for if you feel yourself or someone close to you may be experiencing seasonal depression:
A persistent low mood
A loss of pleasure and interest in normal day activities
Feeling lethargic or little energy throughout the day
Difficulty concentrating
Decreased sex drive
Difficulty sleeping as well as a difficulty to get out of bed
But what causes it?
There is no definite reason why seasonal affective disorder occurs, but there have been some studies which have suggested the reasons why individuals feel they are more affected in the winter months. The main theory is how lack of sunlight can stop a part of the brain called the 'hypothalamus' from working correctly. This could impact the production of melatonin (which is the hormone that makes you sleepy, people with SAD could be producing an increased amount). It could also be affecting your serotonin levels due to a lack of sunlight, as well as the shorter days disrupting your body's internal clock. 
I spoke to Maisie and Zuri,  who had both experienced SAD to understand more about what it is truly like to feel you are suffering from the seasonal affective disorder. 
Maisie explained "I started to feel I was experiencing seasonal depression at some point during secondary school. The most prominent symptom I experienced was extreme tiredness. During the winter months when I was at school, I'd often come home and go to bed for a "nap" at 4 pm but wouldn't wake up until my alarm went off at 7 am the following day. I also find myself feeling "down" for a lot of the winter."
Zuri grew up in a cold quaint town on the East Coast of the United States where she explained the winters were very harsh.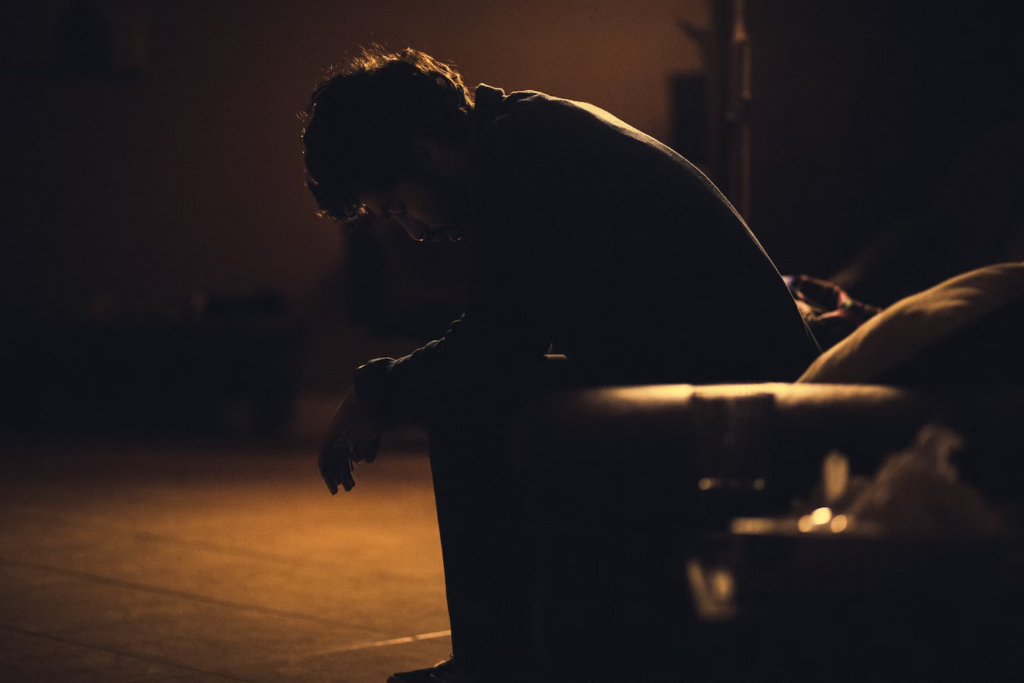 "In my own experience, the winter season made me feel more affected because I wasn't able to control the weather. There were many times when I was forced to stay indoors because of extreme weather for weeks when I was a teen. The danger of not being able to leave your house spawns fear regardless, but constant darkness and solitude add to the discomfort." 
There are treatments which can help if you feel yourself or somebody else is experiencing SAD. On the NHS advice website, they explain that even small lifestyle changes could help those experiencing the condition. I asked Zuri and Maisie if there was anything they would suggest for those who felt they were experiencing SAD. 
"During the winter, I take vitamin D supplements since this is what we're often lacking in the absence of sunlight. They're by no means a magic solution but they do make me feel slightly more energised when I'm otherwise exhausted."
"Whenever I feel winter depression creeping in, I try my best to try and not to let it affect my mood whether that means watching movies that make me feel better or trying my best to get into a holiday spirit. Something I also try to remember is that a lot of people are probably feeling similar so I would say try and not be too hard on yourself if you feel extra isolated during the colder months." 
It is not only lifestyle changes which are suggested the GP can also advise on types of therapies such as cognitive behavioural therapy (CBT), as well as medication such as antidepressants. You should consider speaking to your GP if you think you are experiencing SAD and you are struggling to cope. 
---
If you feel you or someone you know is experiencing Seasonal Affective Disorder and would like to speak to professionals for advice here are some organisations working to support those through the seasons. 
MIND: Providing advice and support to empower anyone experiencing a mental health problem. (0300 123 3393).
The Mix: A UK support service for young people. Helping you take on any challenge you're facing – from mental health to money, from homelessness to finding a job, from break-ups to drugs. (0808 808 4994).
YoungMinds: One of the UK's leading charities fighting for children and young people's mental health. (020 7089 5050).