The United States and Russia have a unique history. From the Cold War to election interferences, Russia and the U.S. have had their ups and downs. One of President Joe Biden's main goals is to be the complete opposite of his predecessor Trump when it comes to Russia. Although Trump and Putin had a peculiar relationship, Biden wanted to go into the office with a tougher stance on Russia. During the June 16th Summit, the two presidents came together for a meeting. The hardball expectations one was expecting from Biden is not what transpired during this Summit meeting and probably never will.
A Rocky Relationship
When times were good, U.S. and Russia, at best, were competitors; they never were genuinely harmonious. Today, tensions between the U.S. and Russia seem to be more turbulent than it has ever been. Russia's interference in the 2016 and 2020 elections made the ties between the two nuclear powerhouses more toxic in a way that it has not been since the 1960s. The annexation of Crimea and the launch of war with southeastern Ukraine do not ease the two countries' tensions. Donald Trump came into office determined to improve the relationship with Russia; however, the U.S. Congress has imposed rafts of sanctions and expelled diplomats. Despite Trump's goals to make amends, it just has been an unspoken rift between the two countries.
President Biden's main goal during the summit with President Vladimir Putin was to raise human rights issues, cyberattacks against the U.S., and other problems ailing the two countries. For Biden, this was an early test of his diplomatic skills in one of the highest-stakes talks of his career. The Biden Administration wanted to appear tough but civil. As the new President of the United States, Biden had an obligation to establish his footing with Putin. Likewise, Putin needed to gather a feel for Biden.
Did the Meeting Accomplish Anything?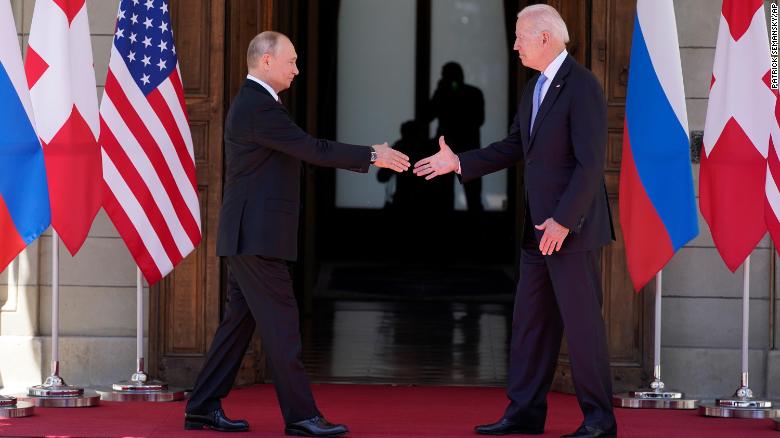 The accomplishment of the meeting might have two different views from two other countries. Putin is a dictator. He loves events that put him on equal footing with democratic leaders. Having a chance to sit one-on-one with the United States President is a sacred prize, especially when Biden proposed the meeting. Putin sought respect from the West. When President Biden described Russia as a "great power" and not a "regional power," as former President Barack Obama once said, it gave Russia some legitimacy.
For America, it seems to be a little mixed on what the summit accomplished. Joe Biden claimed he did what he came to do, which was to get a personal face-to-face vibe of Putin. If you were looking for an all-out brawl between Putin and Biden, you went to the wrong summit. All that happened was showmanship of diplomacy, which is a fancy term for postering. There is not going to be a screaming match between these two men. Biden was not going to Twitter to call Putin out for his inhumane actions. It was a simple diplomatic talk that did not create much difference or stir Putin either way. Putin still denied Russia's involvement in cybercrimes. He does not believe Russia violated any human rights laws. He felt that Russia was well within its right to start a war with Ukraine. Although both men explained the summit went positively, there have not been any changes that have emerged from this meeting. It is more than likely there will not be any in the future either. If this meeting is any indication of how future meetings will be with Putin, then it is safe to say a Cold War is unlikely to happen.