On the 20th of September 2017 the island of Puerto Rico located in the Caribbean, an island of 3.3 million people who are American citizens by birth, was struck by a natural disaster that had never before been experienced by a living generation of Puerto Ricans: Hurricane Maria.
According to a research done by George Washington University, Maria killed an estimated 2,975 people. Many of these Puerto Ricans died in the weeks and months after the storm had reached landfall. The storm destroyed 80 percent of the island's power lines, leading to the largest blackout in American history and the second-largest worldwide.
Ricardo Rosselló's Puerto Rican government has recently accepted this figure (2,975) as the correct number of deaths, which is over 46 times bigger than the last official tally of 64 people.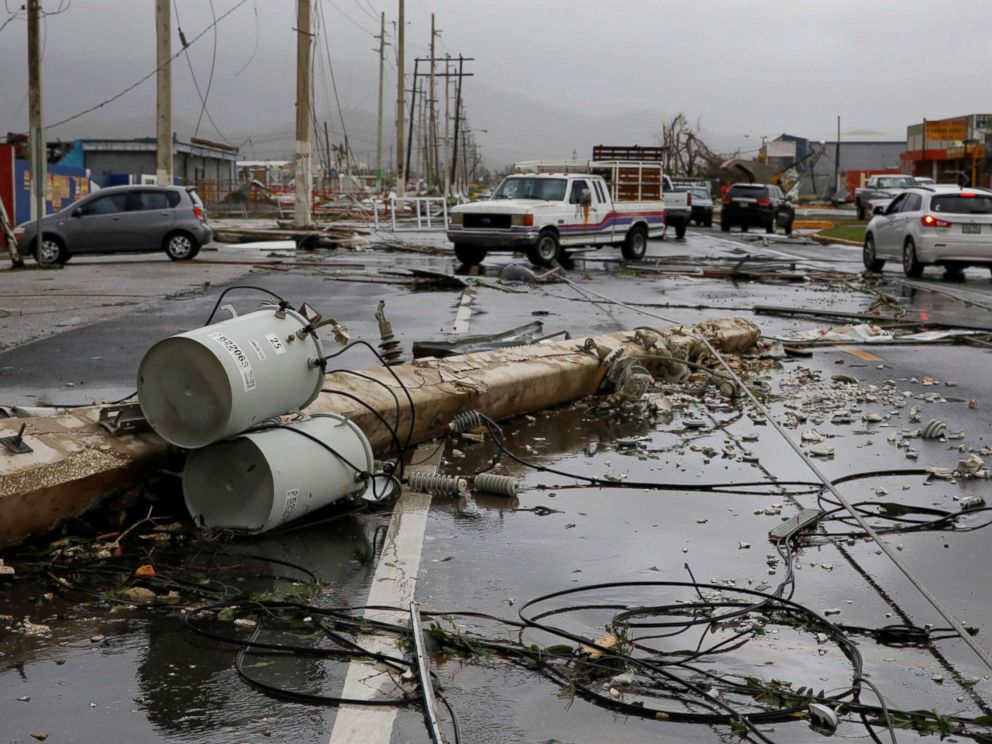 Despite the hurricane having hit the island almost a year ago (2017), many Puerto Ricans have only recently had their power and water supply restored. However, power outages are still common, and the antiquated, patched-up electrical grid is extremely vulnerable to failure in the event of future storms.
Federal aid for homeowners, renters and businesses has been slow to arrive, while payouts are often not enough to complete the repairs that are desperately needed, something that is essential to Puerto Rican homeowners as many of them do not carry insurance. Property-title issues from Puerto Rico's system of often-informal land transfer — whose origin comes from the former Spanish colonial legal system — has disqualified thousands of households from receiving any aid to repair their homes. FEMA has stated that out of the 1.1 million applications for individual aid,  332,000 applications were ultimately denied.
It has been reported by the Puerto Rican government that about 60,000 homes have remained roofless since the hurricane struck, these roofs are held by the temporary blue FEMA tarps that have become a symbol of Maria's devastation and what many on and off the island perceive as an inadequate response by Donald Trump's administration. 
Aid When Compared To Aid For Other Cities
An analysis by the Miami Herald found that since 1st June 2018  Maria survivors received an average of $1,800 for repair assistance. Meanwhile, survivors of Hurricane Harvey in Texas last year got $9,127. Additionally, it has been reported by El Nuevo Día that FEMA had granted $ 1,328 billion to 443,753 affected by María in Puerto Rico, which is an average of $ 2,992.63 per person or family. This amount is lower than that received by those affected by hurricanes Katrina in Louisiana; Harvey, Ike, Alex and Rita in Texas; Sandy, which affected New York, New Jersey, Pennsylvania and Maryland; Irene in North Carolina; and Matthew in Florida.
But even as the efforts to restore the island to its former glory go on, the aftermath of Maria has exasperated another crisis for the island: the exodus of its citizens from the island which has seen the loss of some 200,000 residents who've left in search of a better life elsewhere.
Without these people, many whom are lawyers, doctors, business owners and teachers, Puerto Rico's future looks even more bleak. One of the main and most important factors forcing people to leave the island is the lack of basic necessities that allows each and everyone of us to live our lives with decency.
Before The Hurricane
Nonetheless, Puerto Rico's problems didn't start with the hurricane. The island has been in an economic crisis since 2004. For that reason, its population declined from a peak of 3.8 million to about 3.5 million, and since Maria hit, that migration has surged into an exodus of Puerto Ricans moving to the US mainland. Since as American citizens, they are free to travel to the states without restrictions.
An economist with the Financial Oversight and Management Board for Puerto Rico has predicted that if the island loses 1 million more people, its population will never return to pre-Maria levels, which would unfortunately leave the island a skeleton of its former self. With the current rate of migration, it is predicted that the turning point could happen in as close as 25 years.
Many who criticise the Trump administrations' response to Maria compare their respective attitudes to Hurricane Harvey which struck Houston, Texas on 17th August 2017. Although, it is clear that Harvey and Maria were vastly different storms that made landfall in areas that have very different financial, geographic and political situations; government statistics highlight that FEMA and the Trump administration exerted a greater and swifter effort in Texas, despite the fact that the damage in Puerto Rico exceeded that of Houston.
Within six days of Hurricane Harvey, U.S. Northern Command deployed 73 helicopters over Houston. Meanwhile, three weeks after Hurricane Maria it had more than 70 helicopters flying over the island.
Nine days after both hurricanes, FEMA had approved $141.8 million in individual assistance to the victims of Harvey, versus just $6.2 million for Maria victims. Nine days  after Harvey, FEMA provided 5.1 million meals, 4.5 million litres of water and over 20,000 tarps to Houston; but in that same time frame,  Puerto Rico had only received  1.6 million meals, 2.8 million litres of water and around 5,000 tarps.
Additionally, nine days after Harvey, the federal government had 30,000 personnel in Houston, compared with 10,000 in Maria. It took just 10 days for FEMA to approve permanent disaster work for the Texan city, compared with 43 days for Puerto Rico.
Seventy-eight days after each hurricane, FEMA had approved 39 percent of federal applications for relief from victims of Harvey, versus 28 percent for Maria.
Ultimately, a year on, not much has changed for the Puerto Rican people. Puerto Rico still is yet to find a way to recover from the devastation that Maria rained down on the island. 

---