It used to be said that a Renault atop a hill was a miracle and two Renaults atop a hill was a mirage. But gone are the days when you could double the value of a Renault by putting in half a tank of petrol.
In the wake of fierce competition from new technologies and competitors teaming up, and amid the dismissal of the 19-year (joint) chief executive (Mr Carlos Ghosn) of the world's leading automotive group the Nissan-Renault-Mitsubishi alliance, are the once-laughing stock car brands going to dominate the car industry in the future?
The group produces one in nine cars worldwide , servicing 200 countries and employing 450,000 people.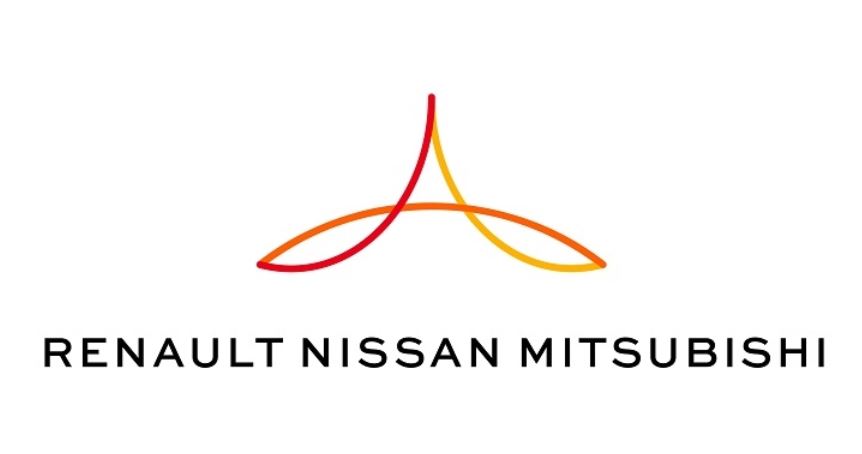 The existing setup provided significant synergies. Resource sharing between the three companies saves them more than $5.7 billion a year in costs, according to alliance documents, with the expectation for 10 billion euros in annual synergies by 2022.
But the Alliance has been brought into question by the charges brought against the CEO Mr. Ghosn during his 19-year tenure at the helm. Further troubles compound the issue with heated political tensions between the Japanese manufacturers unhappy with the French government's large 15 per cent voting stake in Renault which can make demands upon its more profitable Japanese partner Nissan through its 43 per cent stake.
Moreover, the shift to electric and the rise of self-driving technology are set to challenge the union. Notably, as companies like Ford (F) and Volkswagen (VLKAF) seek to work together.
The Fall of a Titan
Japanese tax law infringements which led to the November arrest of the CEO Mr Ghosn were on accusations he misused assets of partner Nissan to cover personal losses and falsified securities statements while he also underreported income $44.6 million (2011-15).
Mr. Ghosn helped turn the Alliance into the world's biggest car-seller in 2017, and France and Japan want to keep it intact.
It is likely that the Japanese prosecutors will prioritise those charges easiest to stick given the country's track record of 99 per cent criminal conviction rate. It stands to reason, then, that they have chosen to attack him with the underreporting of income.
Survival in a cut-throat sector
The car industry is notoriously competitive, with survival depending on scathing cutbacks or hiving off loss-making operations rather than doubling down on weak hands.
There are only two survival strategies that have been proven thus far: either position yourself in a luxury segment with high margins; or alternatively, compensate smaller margins with large volumes and economies of scale.
Those who fail to do so suffer the consequences. Take the kings Mercedes and BMW. For some apparent reason they decided to tarnish their reputations as exclusive, high-end executive/sports vehicles.
BMW released a minivan, the 3 series Tourer, and the ugly i3 – whether it is a successor to the Isetta or not, what were they thinking?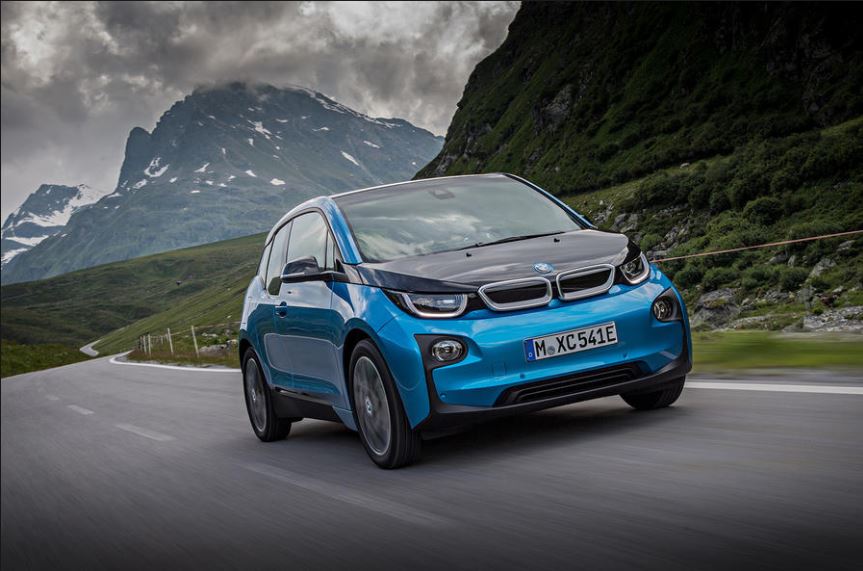 As for Mercedes, whatever drove them to the madness of releasing the Renault Kangoo copycat – a "Citan", and now their plans to release an X class based on the Nissan Navara, is beyond me. That old German pride for discipline and high quality being tarnished in their desperation over poor sales figures and Brexit squabbles in their primary export destination.
It would, then, be surprising for Nissan or Mitsubishi to jeopardise their alliance with French manufacturer Renault since their survival seems to correspond to the sustainability of the latter option.
The Financials
And indeed, without falling into a sophisticated financial analysis or sum of the parts, it is worth noting a market capitalization of the group at 17 billion euros, representing 3.3 times last year's profits of 5.1 billion, stands at 50 per cent discount to the 34 billion equity. These figures are conducive to long term profitability for the Alliance.
Meanwhile, the share price valuation levels are so low one would be forgiven for thinking they were near bankruptcy. Renault, for one is remarkably well-capitalised since Mr. Ghosn fought to unburden himself from the spectre of the last crisis.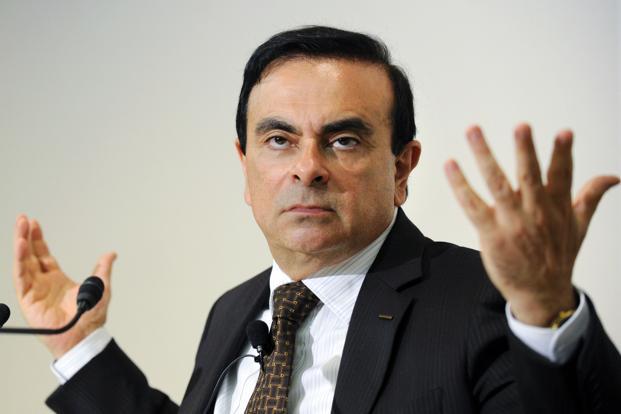 With growth at a sustained 5 per cent annualised for 10 years, the group's margin profile has improved, generating excess cash year on year.
Renault owns 43.7 per cent of Nissan, which has also displayed buoyant performance with 4 per cent annualised turnover growth since 2008, boasting of record net margins for the last two financial years.
Straightening out the profitability of the equity over the period approaches 10 per cent ~ for the more discerning investors, give or take the cost of capital.
That said, selling equity for 50 per cent of its accounting value appear overly conservative on valuations when we are discussing well-managed, profitable constituent members of an Alliance capable of disposing a formidable competitive advantage through scale.
So why the disconnect?
The incurable capital-intensity, relentless competition and cyclical nature of the car industry pulls into question the quality of profits and by extension the absolute opacity of its financial services divisions' reports on consolidated financial performance.
Moreover, Mr Ghosn's fall from grace struck hard at the reputability and reliability of the group given the unparalleled influence and access granted by 19 years at the helm.

In equity-accounted earnings, a 43 per cent Renault owned stake in Nissan resembled little more than a parasitic leech drawing the blood from its organically stronger host.
Executive remuneration, including indirect benefits-in-kind, are normally transparent and well-documented, having been scrutinised by conduct boards from Europe to Japan. Why then he could stash away tens of millions of dollars around the world in tax havens and luxury residences raises further unwanted scrutiny for the group, not to mention the strain on the relationship.
A Grand Coup d'état
David Fickling, Bloomberg, suggested the fall of the "most lauded automotive executive of his generation" and his subsequent ignominy by Nissan CEO of 18 months, Hiroto Saikawa's, is little more than a coup d'état.
Two decades successful involvement was cast askance as a "long regime of power concentration". The reality is Japanese pride.
Those tensions bubbling under the surface of the Alliance finally burst as the Japanese lashed out against the foreign-born executive attributed with saving their nationally treasured companies.
For those who are more ingratiated in the operations, the alliance had become lopsided. A Japanese company with a Dutch head office and an oversized French government stake. In equity-accounted earnings, a 43 per cent Renault owned stake in Nissan resembled little more than a parasitic leech drawing the blood from its organically stronger host.
With Saikawa's denying the of the coup d'état, for observers, it seems he was only confirming it.
It goes beyond mere legal and corporate procedure and squarely into the political realm.
That such a case comes to light looks just like a palace revolution and creates the fear for potentially deeper than expected tensions between Renault and Nissan.

A reconciliation will require compromises and we can only hope that they will be found soon by the concerned parties.
A tall, yet surmountable, task is set. To tackle the divergent interests of a French state with significant voting power and a Japanese powerhouse company making most of the money. Any change to the status quo that did not better reflect the centrality of Nissan's importance to the group would be damaging to relations.
Having said this, it was only last year that an unnamed Nissan executive was quoted by the Nikkei Asian Review as declaring the Renault-Nissan merger could never go ahead.
Ghosn Posts Bail – March 2019
Carlos Ghosn was granted bail, set at 1 billion yen ($9 million), despite protests from prosecutors after spending more than 3 months in a Japanese jail cell. If found guilty, he could face 15 years in prison.
The former chief had conditions placed that he remains in Japan and not be able to seek to destroy evidence or meet with his lawyers. This did not, however, stop him seeking out new legal advice.
The Future of the Alliance
The French state's 15 per cent stake in Renault was called to be reduced many times by Ghosn to clear the way for deeper integration with the Japanese. Emmanuel Macron enraged Ghosn in 2015 by increasing the government stake. This went down poorly in Tokyo and was ill-thought out, even by an interventionist's standards.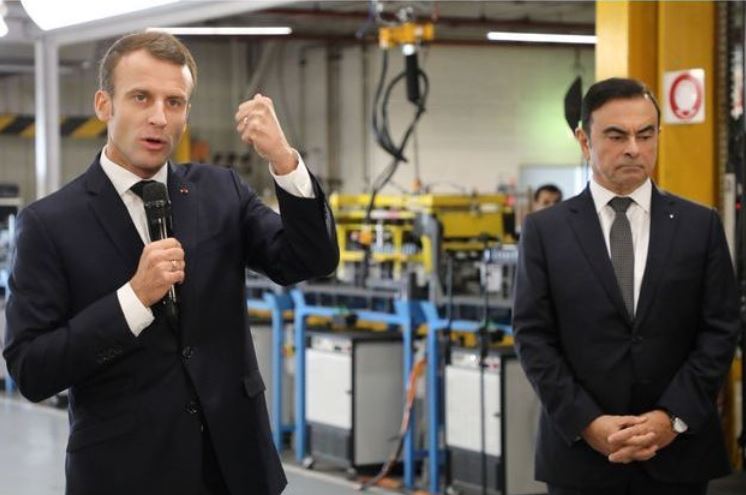 The agenda is stereo-typically French: every perceived problem political, rather than economic. The political solution, predictably, is 'more France' meaning more state ownership so they can enact change through Renault's inner mechanisms.
It's only when it comes to economics that the likes of Monsieur Macron want to protect the status quo, much to the detriment of France's companies that are trying to forge ties outside of an ever-closer, more protectionist EU.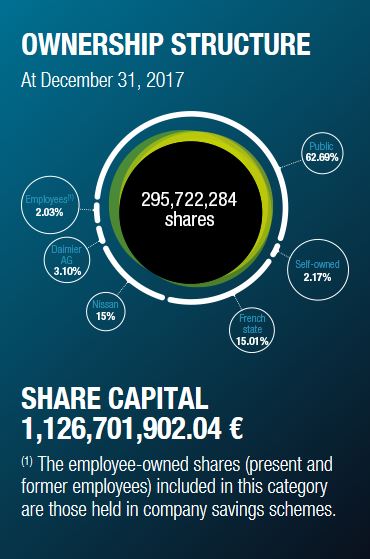 Macron has no doubt been informed, if he weren't already aware from his time in his investment banking career, that many of France's companies are too small to survive alone out in the world. They would either fall prey to a foreign buyer or face the unpleasant prospect of a domestic tie-up. In the case of Renault, this would be Peugeot, and prospectively result in thousands of job losses. A legacy courtesy of socialist leaders throughout the tail end of last century.
A full Nissan merger is off the table for now, so to ensure the alliance doesn't wither on the vine, Macron needs to address the trust gap.
His administration could go some way to repairing relations. For starters, an acknowledgement that the alliance does not depend on one man, instead proposing a dual CEO-chairman structure. There should be an accord on making sure the stakes and voting rights held by both sides are fair, especially given the 15 per cent holding by Macron's government. Furthermore, full and frank reckoning of the financial benefits of the tie-up is needed to smooth tensions, with more to be done in the engineering platform cost savings' synergies.
In the case of Renault, all these real risks – which we certainly don't deny – are more than integrated into the price. So, without looking to sketch an exact valuation, it seems that an investment at this price is limited to going against a maximum pessimism of the market.   

The situation should thus spark the interest of contrarian investors, focused on the long-term and detached from the media fury that oft tends to overreact to the dour specific segment and equally the wider market sentiment.