The world of work is changing. Students are increasingly looking for work that allows them to focus on University whilst being able to work in order to supplement their income. Common Sense Plus in market research spoke to a range of students who shared this problem in 2021. Enter Hakim Mohammed
Hakim Mohamed is set to introduce the HyreHub app to the market in the coming weeks, with hopes of helping his young peers to market themselves to employers, secure regular freelance work and bolster their skilled work portfolio.
There are currently a number of platforms available for freelance professionals, but for students and young people competing in large talent pools with experienced professionals, it can be hard to stand out from the crowd and attract employers. 
This is something Hakim himself found difficult to manage during his studies, with many of his peers who were also seeking freelance work reporting similar challenges.
Hakim, 23, originally from Essex, entered an app design competition at Coventry University while he was studying aerospace systems engineering and it was that which kickstarted his entrepreneurial journey. He has since teamed up with fellow young entrepreneurs Adam Oyekola and Dami Adebayo to develop the initiative.
I sat down with Hakim the co-founder of Hyre Hub to find out more
What is Hyre Hub?
HyreHub is a business that improves the student experience by providing an opportunity to make income without using too much social/revision time. We do so by matching talented students who will be future leaders in their profession with businesses and individuals alike who need tasks done. We are conscious about the cost of living and know young people feel a good brunt of this; we want to help eradicate the 'student struggle' narrative.
Why did you start Hyre Hub?
The realisation that working a part-time job whilst studying does not make sense. At the end of the day, you work around the business's needs and wants. Even though you can opt in and out of days, you don't have full control of your time. This is where we thought freelancing as a student makes the most sense however, we saw how saturated current platforms are with experienced and long-time users making it hard for a younger person/ student to breakthrough.
So, making a freelancing platform where the only sellers are students is the solution to both these problems. It also builds a relationship with students and the surrounding community, which we feel is very important.
What does the app actually do?
The app allows businesses and individuals to post tasks they need doing on a live marketplace for students to apply to and do. All whilst allowing students to post their given services so businesses and induvial can hire them based on the service they provide.
How was building this app during a lockdown?
Building the app during lockdown wasn't as hard as we thought as we were lucky enough to acquire funding during that period. As we were indoors a lot it allowed us to truly focus on the app and what we want to bring to the market due to the time we had. Funnily enough, I feel like the lockdown made it easier to build the app especially at the stage we were at during lockdown.
Do you think Lockdown has created the atmosphere for this kind of app?
Hundred per cent, especially where so many people were let off work, particularly students, but bills and things still need to be paid for, showing there is no security working a part-time job. Whereas as a freelancer no one can lay you off and because more people are at home starting businesses, the need for freelance services is at an all-time high, from marketing all the way to designing.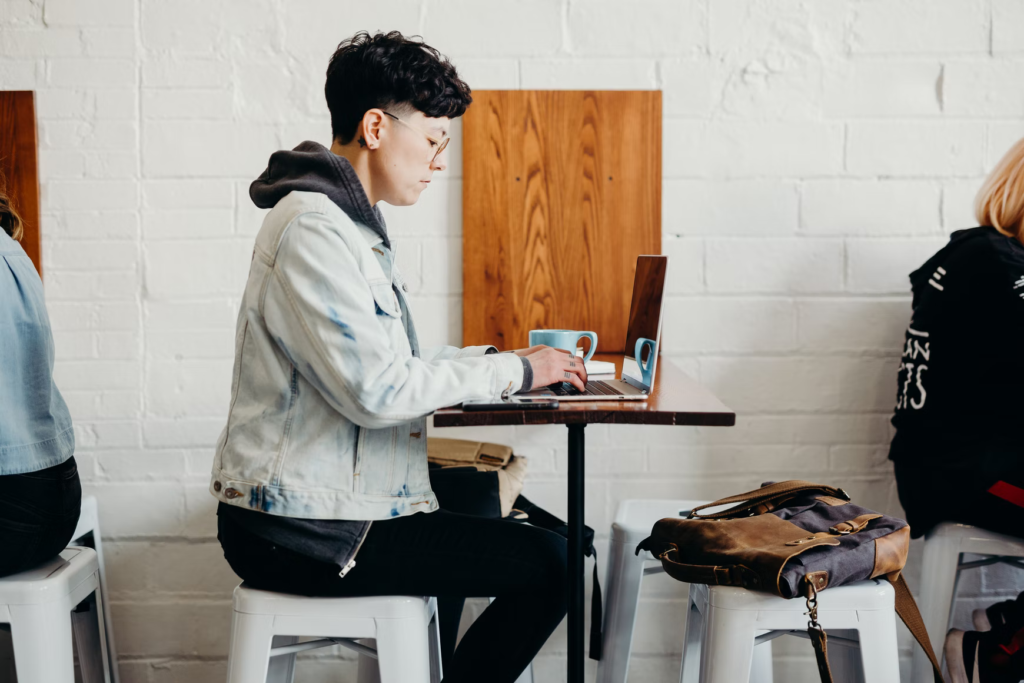 What do you aim to achieve with this app?
Ultimately the goal is to empower more students to start freelancing if they haven't started already and those that have, we want to give them a platform that is easy and friendly to use allowing them to monetise their talents so they can take be in control of their time all whilst creating an ecosystem through connecting business and the community to these talented students across multiple freelancing disciplines.
---
It was a pleasure to sit down and speak to Hakim from Hyre Hub. You can find out more about the project HERE