The Olympics' recent events have shown that society holds Black women to a higher standard than others. The world seems to forget that people of colour have feelings and deal with issues just like everyone else. Whether in a work setting or at the Olympics, there seems to be a sense of amnesia regarding Black women's opinions and feelings. Black women are choosing themselves and being punished for it by certain public institutions and society. Black women should not have to explain why they choose to look out for their well-being.
The Unnecessary Pressure

For many Black women, there is an unspoken amount of pressure that society places on them. Simone Biles is one of the many examples of unnecessary pressure society puts on Black women. She is considered one of the greatest gymnasts of our time and was expected to defend her gold medals from 2016. America expected Biles to be their champion and bring back golds for the USA; however, when she chose to take care of her well-being, some supporters suddenly shifted their narrative, calling her a "quitter" and "selfish." Biles is not the only Black woman who experienced this pressure from the outside world.
In 2019, Nike did not renew Allyson Felix's contract after denying her request to honour her pregnancy terms and conditions and giving her a 70 percent pay cut from her last contract. Black women should not have to choose between motherhood and risking an endorsement. It is utterly disrespectful for society to place specific pressures on Black women.
The Playing Field is Not Leveled, Nor Was it Meant to Be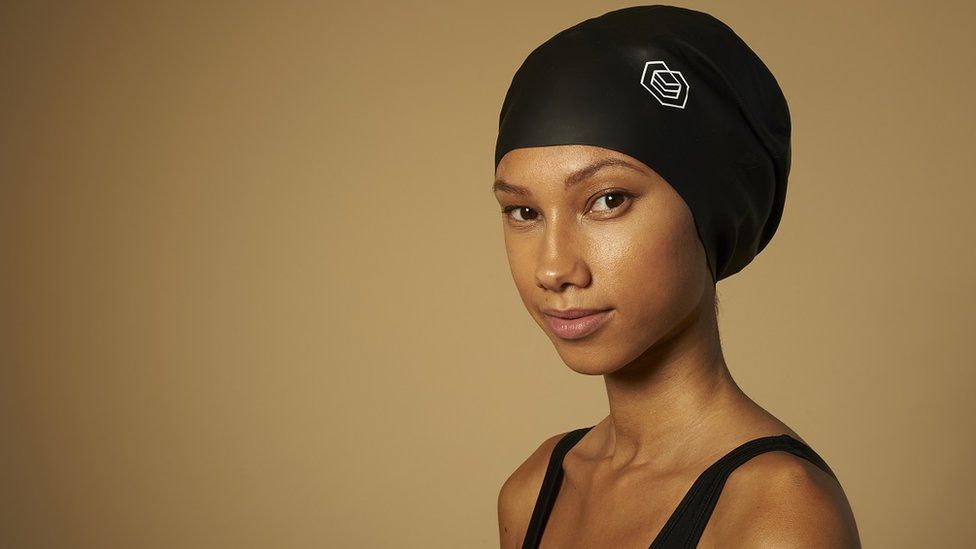 Honestly, many of these rules set in place by society did not have Black women in mind. The Olympics is a clear indicator of that notion. For example, the Olympic Committee stated the Soul Cap swimming cap designed for natural African hair was not suitable because "it does not fit the shape of the head." To go further, Judges penalized and deducted points from Simone Biles on moves she created; the Code of Points undervalues the movements she perfected.
In addition to the Olympics, other intuitions antagonize Black women for not conforming to the "status quo." '1619 Project' creator and Pulitzer-Prize-winning Professor Nikole Hannah-Jones refused a tenure position from the University of North Carolina at Chapel Hill. Despite strong recommendation and winning the Pulitzer, UNC dragged their feet concerning her tenure. According to UNC rules and procedure's Hannah-Jones' process was done differently than her white co-workers.
Black Women Deal With Mental Health Issues Too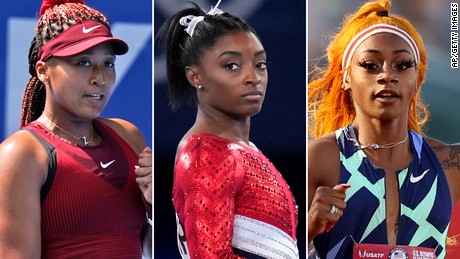 Far too often, Black women have carried a stereotype as talking loud, having an attitude, or portraying the "Mad Black Women" persona when they display a hint of emotion. Society seems not to get the pain that Black women go through regularly and does not understand that their feelings are merit-based. When Naomi Osaka withdrew from the French Open, citing she wanted to focus on her mental health, people assumed her struggles were false or exaggerated. In 2018, Serena Williams was fined 17,000 US Dollars for an outburst at the US Open. Similar explosions may result in technical penalties in other sports, but Serena has always been targeted for solid emotion towards the sport she loves most of her career.
Recently, Sha'Carri Richardson was excluded from the Olympics because Marijuana was in her system during the Olympic Trials. Did she break the rules? Yes. Was the suspension justified? Yes. However, Marijuana is becoming legal in states around the US and is not a performance-enhancing drug. Regardless of the timing of the use, we as a society have no right to tell a person how to grieve.
The unnecessary pressure and changing the rules for Black women need to stop. Quite frankly, it is no one's business how these women decide to live their lives. Black women should not have to explain themselves to anyone in their decisions that are best for them.