Moments ago, in a stunning turn of events at the US Open Women's Final, Naomi Osaka defeated Serena Williams. The ending was embroiled in controversy as Williams is once again treated badly by a sport she has given much of her adult life to.
The Match
The match ended with an Osaka victory, 6-2 6-4. Osaka won the first set as Williams struggled to find her serve. However, in the second set, things were far from conventional.
Serena Williams is given a code violation warning for coaching, with the score at 2-6, 1-0, which she fiercely disputes. "I don't cheat to win, I'd rather lose," she tells umpire Carlos Ramos. 
After being broken by her opponent Naomi Osaka to make the score 2-6, 3-2, Williams is given a code violation for smashing her racket in frustration. Coupled with the earlier warning, this brings about a point penalty. 
In response, Williams says: "Every time I play here, I have problems. I did not have coaching, I don't cheat. You need to make an announcement. I have a daughter and I stand for what's right. You owe me an apology."
At the next change of ends at 2-6, 3-4 Williams unleashes a volley of abuse, saying: "For you to attack my character is wrong. You owe me an apology. You will never be on a court with me as long as you live. You are the liar. You owe me an apology. Say it. Say you're sorry. How dare you insinuate that I was cheating? You stole a point from me. You're a thief too. "
Williams is given a game penalty for verbal abuse, making the score 2-6, 3-5. She demands referee Brian Earley come on to the court. 
She says to Earley: "You know my character. This is not right. To lose a game for saying that, it's not fair. How many other men do things? There's a lot of men out here who have said a lot of things. It's because I am a woman, and that's not right."
Osaka holds her nerve to win 6-2, 6-4 for first major title. 
Williams refuses to shake Ramos's hand and demands an apology.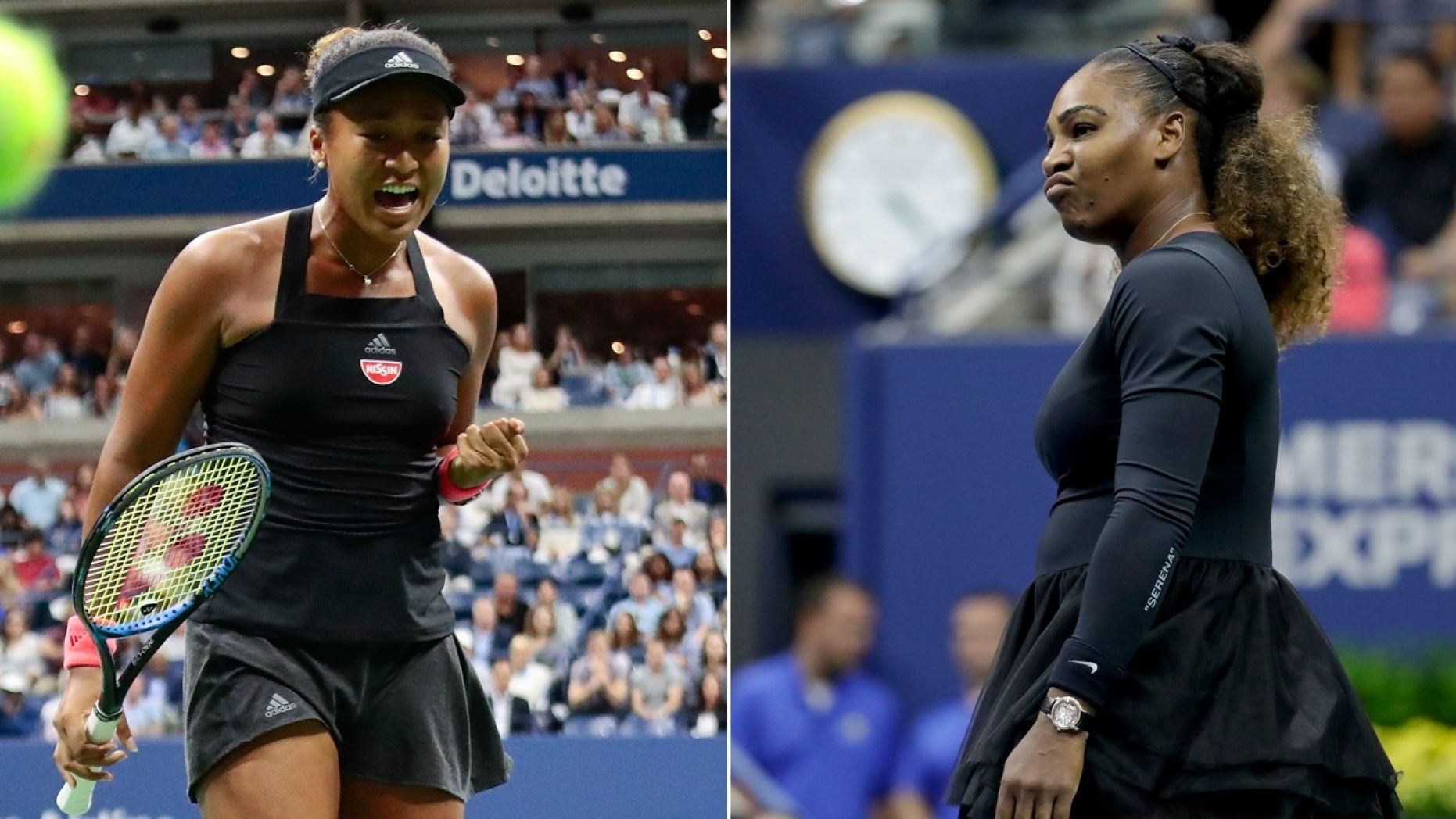 The Boos
Standing a few feet away from the Grand Slam trophy which she had just won, Naomi Osaka started crying. This should have been the happiest moment of her life, however, the tears flowing did not seem to be tears of joy.
The 20-year-old Japanese had just beaten her childhood hero Serena Williams, who was bidding for a record-equalling 24th Grand Slam title and her first since giving birth, in the US Open final.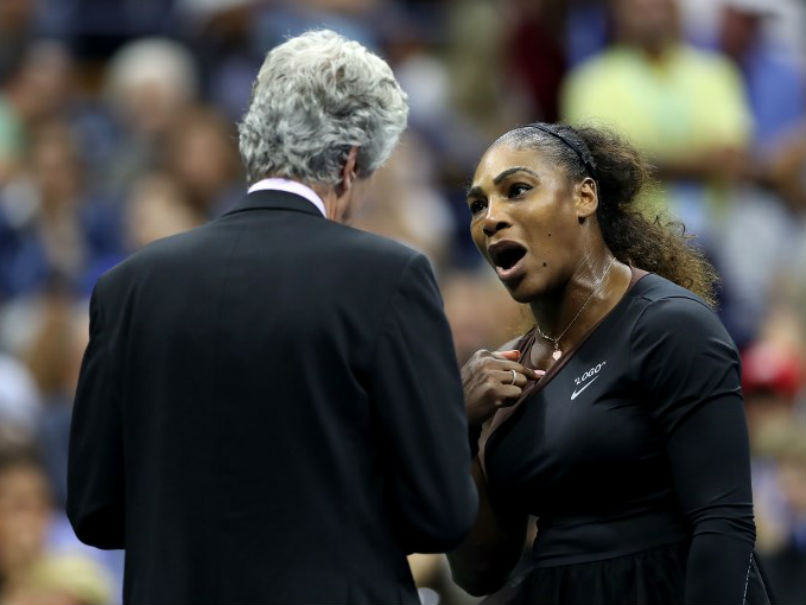 It was not clear whether the boos, were directed at the competitors, however, they seemed directed at a sense of injustice the 24,000 crowd felt towards Serena Williams. Their anger was familiar because they had been here before. This is not the first time Serena Williams has been a victim of a double standard that permeates the sport.
Is there a double standard? 
Yes.
In short, Tennis, unfortunately, has a long history of treating men and women differently. The Male form of the game is littered with many 'bad boys' who swear, are aggressive towards umpires and even crowds. Its often called passion, 'defending honor' and Umpires routinely let things slide. However, an outburst in the woman's game and particularly from Serena Williams may be been as more insubordinate.
All tennis fans have to do is cast their mind back to players like John McEnroe, Jimmy Connors, Ilie Năstase and others who routinely hurled insults at umpires. These players were known for their fiery temperament which helped the sport, drew crowds and invigorated games, They were seldom penalised for this, and most definitely did not lose games in grand small finals for it.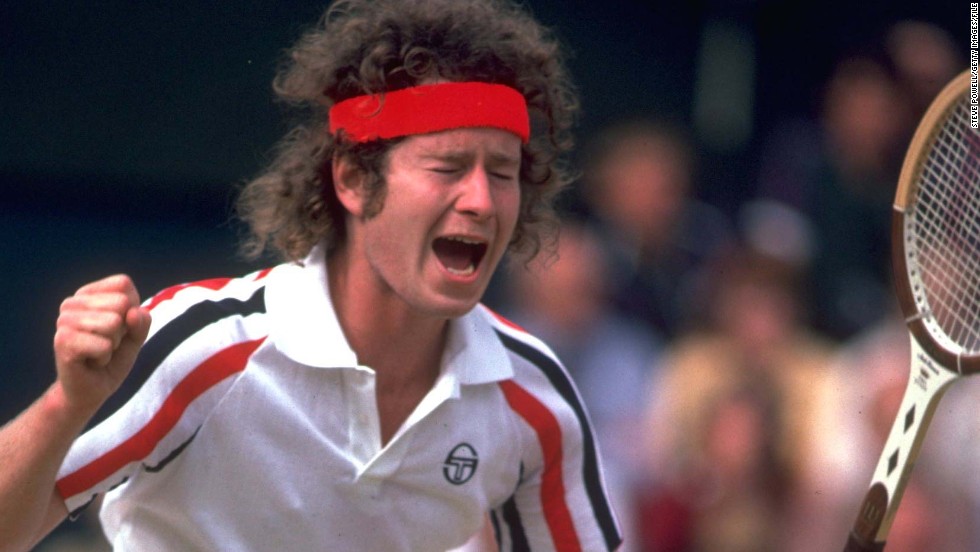 "The men do it all the time." 
At the center of this controversy is whether Patrick Mouratoglou was coaching Serena Williams.
Later, Mouratoglou confirmed that he had been coaching Williams in an interview with broadcaster Pam Shriver, but insisted that everyone does it.
He also suggested that the whole schemozzle could threaten Williams's career going forward. "I was coaching but I don't think she looked at me," said Mouratoglou afterward. "I am honest, I was coaching, Sascha [Bajin, Osaka's coach] was coaching the whole time too. This is one of the rules that is ruining tennis. She [Williams] will struggle to come back from this."
He asserted that in his whole coaching career, he has never been penalized for that action. The match commentators also agreed, making it clear that they had never seen anything like this, especially at a Grand Slam final.
In her post-match news conference, Williams said she was she "was not being coached" and that she "did not understand" why Mouratoglou would say he was doing so.
"I just texted Patrick, like, 'what is he talking about?' Because we don't have signals," she said.
"We have never discussed signals. I don't even call for on-court coaching [which is allowed on certain occasions in WTA events]."I'm trying to figure out why he would say that. I don't understand. I want to clarify myself what he's talking about."
This has to stop. 
Yesterdays final was a strong reminder of the problem that persists in the WTA circuit and the inequality that still exists.  Many still see both sports through different gazes. This is understandable but must change. I myself have been guilty of looking at the WTA differently from how I see the ATP. When some fans look at the female game, they expect a more tame, less fiery affair. Big characters don't do as well in the female game as they do in the male and this needs to change. Were we talking about Golf, where a dramatic and fiery outburst is uncommon, then the treatment of Serena by the Umpire, may have been justified. She would have been out of order and an outlier. This is, however, not the case. In fact, she was tamer than some in the male circuit. This double standard has to stop. This has to be the last time.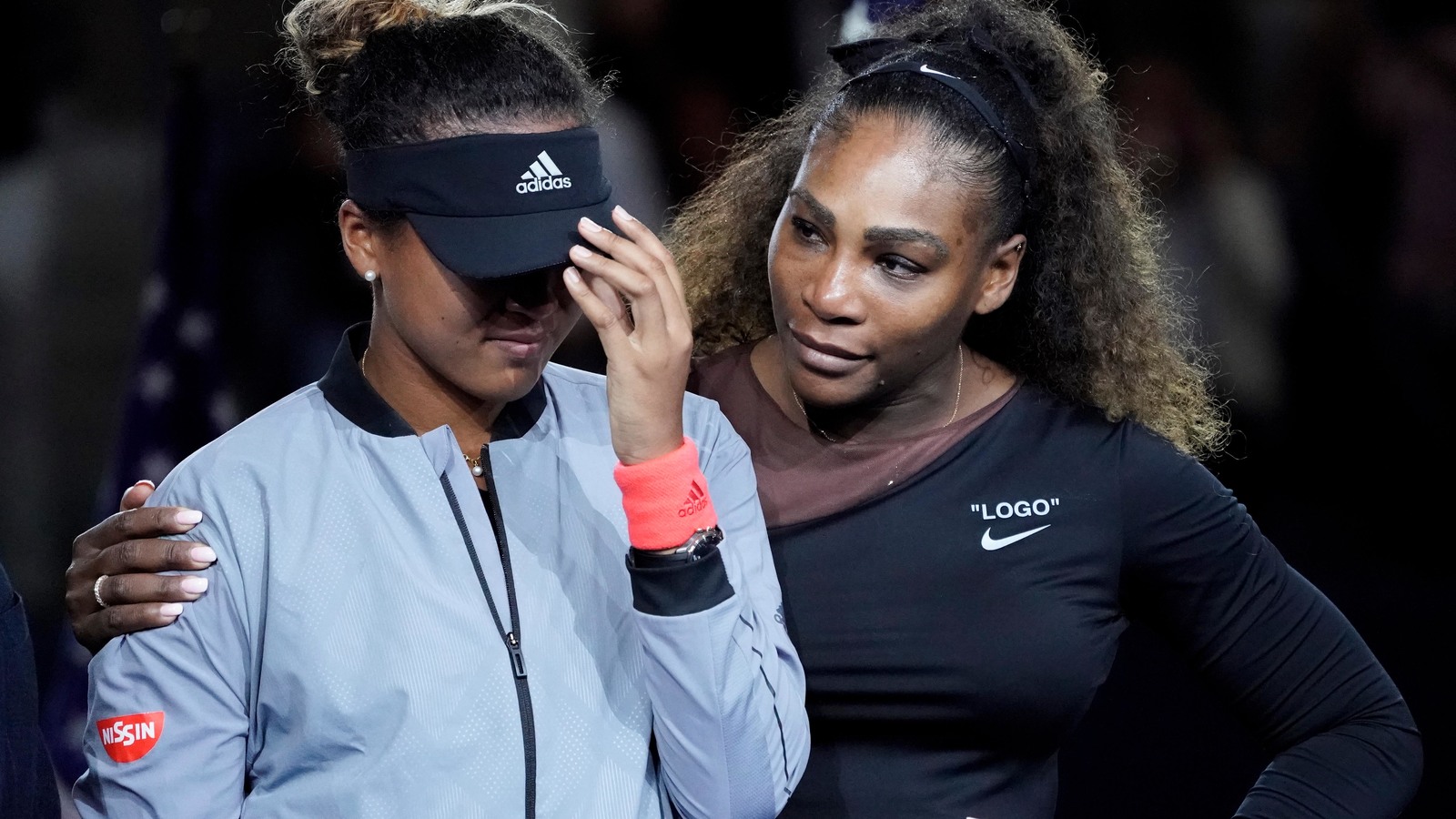 American 12-time Grand Slam singles champion Bille Jean King: When a woman is emotional, she's "hysterical" and she's penalised for it. When a man does the same, he's "outspoken" & and there are no repercussions. Thank you, @serenawilliams, for calling out this double standard. More voices are needed to do the same.