Over the last few days, the footballing world was shaken after news broke that Sir Alex Ferguson had to have emergency surgery due to suffering a brain haemorrhage.
A legendary man within the game a lot of people love united fans across the world, as heartfelt tributes poured in. Everyone at TCS also extends those messages and wishes Sir Alex Ferguson all the best with his on-going recovery.
His former club Manchester United's official accounts stated that the procedure the Scot underwent had gone as well as could be expected. They said it had gone "very well but he needs a period of intensive care to optimise his recovery".
In an interview with Sky sports news former Manchester United captain,  Bryan Robson said the following on the matter: "It did come as a big surprise and a shock, but from what I've heard the operation went well and hopefully The Boss will have a full recovery."
Just last week Sir Alex 76, was seen in good health-giving Arsenal manager Arsene Wenger a well-deserved tribute, in what was the Frenchman's last managerial game against Manchester United in charge of Arsenal.
Sir Alex began first managerial role was at East Stirlingshire, after that he moved on to St Mirren. A club where he was able to win the First Division title. He then moved to Aberdeen. This was definitely his second most notable managerial role besides Manchester United. He won three Scottish league championships, four Scottish Cups and the UEFA Cup Winners' Cup in 1983.
It is fair to say that Sir Alex had an illustrious career within the game of football and still remains the most successful manager in British football history. The Scotsman spent a total of 26 years at the helm of United, he joined the club in 1986 before retiring from management in 2013.
Sir Alex was and still is one of the most highly respected people in the football world, and was known for getting the best of talent that many people saw nothing in. Whilst manager of Manchester United he became a man that was simply a serial winner, which is proved by his stunning list of honours. These include    13 Premier League titles, two Champions League trophies and five FA Cups and four League Cups.
Sir Alex 😢🙏🏾 wishing him well @ManUtd

— Michy Batshuayi (@mbatshuayi) May 5, 2018
Some things are more important than sport and it was clearly shown after several rival clubs and players, not to mention fans put football on hold to show a great coming togethering in what has to be said is a tough moment for the world of football.
My thoughts and prayers are with you, my dear friend. Be strong, Boss! pic.twitter.com/kmih28Xpsq

— Cristiano Ronaldo (@Cristiano) May 5, 2018
Liverpool F.C, a club widely known as Manchester United's most arch rivals give the full support to Sir Alex and wished him well in his recovery. They released the following statement via their official club website:
"The thoughts of everyone at Liverpool Football Club are with Sir Alex Ferguson and his family following the news that the former Manchester United manager is ill in hospital."
"A great rival but also a great friend who supported this club during its most difficult time, it is hoped that Sir Alex will make a full recovery."
"In the meantime, the club will offer its full support to Manchester United and also his family."
Whilst more direct Manchester City also send a message to Sir Alex, the Citzens posted on twitter, "Everyone at Manchester City wishes Sir Alex Ferguson a full and speedy recovery after his surgery #footballfamily"
Everyone at Manchester City wishes Sir Alex Ferguson a full and speedy recovery after his surgery #footballfamily

— Manchester City (@ManCity) May 5, 2018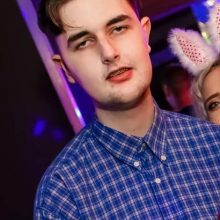 James Miller
James Miller is a sports enthusiast from Teesside, currently studying sports journalism in Manchester at UCFB. He has a fond interest of sports, and music. James enjoy's discussing varied opinions and trying to understand different interpretations. He currently writes as a Journalist for TCS Scribe.
---