18 months after the shock Brexit vote, the divide between Leave and Remain voters seems to be as relevant as ever to British politics. A recent YouGov poll, published in late December, shows a remarkably similar pattern of party support among 'Leavers' and 'Remainers': 61% of Leave voters intend to vote Conservative at the next election, with only 25% supporting Labour, while Remain voters backed Labour over the Conservatives with figures of 56% and 23% respectively. There is certainly a case to be made that, like it or not, Labour have become the Remainers' party.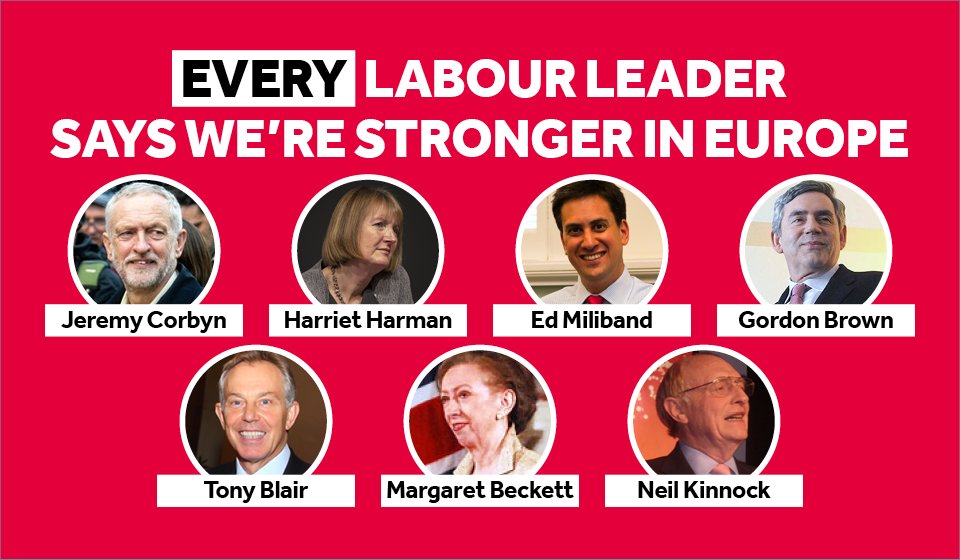 A poster from Labour's Remain campaign highlighting the party's overall preference for remaining in the EU (Source: Tamar Valley Labour Party)
Since the vote to leave the EU, the Conservatives have been, with the exception of a few notorious 'mutineers', particularly forthcoming in their support for Brexit. Theresa May has made speeches glorifying the Brexit process, and has promoted leading Leave-campaigning Conservatives, such as Boris Johnson and David Davis, to prominent cabinet positions in an attempt to shore up the party's generally Leave-supporting base as well as winning voters from a swiftly declining UKIP.
Labour, however, appear to have been far more conflicted over their stance on Brexit. Despite the Labour leadership's support for following the 'will of the people', outspoken members at various levels of the party have called on Jeremy Corbyn and his team to back a second referendum on the final terms of the Brexit deal. 70 Labour councillors from South London penned an open letter to Corbyn requesting he support a second referendum, while Deputy Leader Tom Watson refused to rule it out as a possibility. Other recent polling which suggests that around a quarter of current Labour supporters could desert the party over its stance on Brexit may give the party pause for thought about adopting a more overtly remain-friendly position.
However, it is difficult to see how such a change in approach could significantly boost the party's electoral fortunes. At the 2017 general election Labour was backed strongly by Remain voters, despite having an essentially similar stance on Brexit to the one it holds currently. Evidently, many such voters may not have completely agreed with Labour's stance but backed them anyway as a more palatable option than the Conservatives, particularly in seats which only the two main parties stood a chance of winning. The threats from the most ardent Remainers, that they would consider backing another party, are somewhat negated by what is essentially a two-party system in the UK. This means that these potential defectors would have to be so dissatisfied with Labour as to vote for the Conservatives (the party still blamed by many for causing Brexit in the first place) or split the anti-Conservative vote by backing smaller pro-Remain parties, even where they stand little chance of success.
Nor would supporting a second referendum hold any guarantee of the party winning over supporters of other parties to a sufficient extent to make significant gains. It is important to remember that around a quarter of current Labour voters backed Leave at the referendum, voters that a commitment to hold a second referendum may risk losing. While undoubtedly winning some degree of support from Conservative and Liberal Democrat Remain voters, it would be at best a gamble to see whether this would offset the loss of significant numbers of working-class pro-Brexit Labour supporters, in most cases directly to the Conservatives.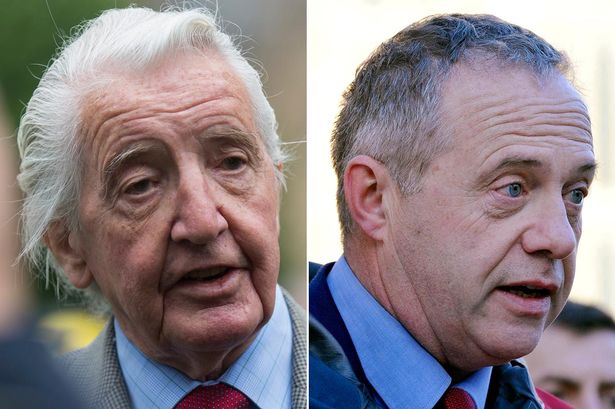 Leave-backing Labour MPs Dennis Skinner (left) and John Mann, both of whom represent largely working-class constituencies under threat from the Conservatives (Source: Mirror)
Rather than focusing on Brexit at all, it seems likely that Labour's best route to electoral success is by emphasising social issues which evoke strong feelings among the British people. At the 2017 election, many voters did not buy May's insistence that the most important issue was giving her government a mandate for Brexit. Instead, they backed Labour and its programme of social reforms in large numbers, leading the party to an unexpectedly strong showing. Maintaining this approach by criticising the government's policies on health, education and tackling inequality, among other things, may provide Corbyn and Labour with a surer route to winning over new voters than a last stand on the EU would.