London Mayor Sadiq Khan has provided fresh momentum to the campaign for a People's Vote on the terms of the U.K's exit from the European Union, after he called for a second referendum, which offers voters the option of staying in the EU.
Mr Khan claims there are two possible outcomes of the Prime Minister's negotiations; leaving the EU without a deal on trade, or a 'bad deal' that hurts British jobs and our current living standards. Rather than simply settling for either outcome, he suggests  "put[ing]… to the British public with the option of staying in the EU." Like many members of the public, he criticises the Leave campaign for 'lying' during the referendum, selling false promises they could not deliver.
The official government policy is to secure a 'Chequers' agreement with the EU. This would include an end to free movement of people, addressing fears over the levels of immigrants from the EU coming to work in low skilled jobs. It also features a "facilitated customs arrangement" to maintain seamless trade in goods between the U.K and the EU, leaving us free to develop our own trade policy with the rest of the world. Theresa May has reiterated that it is 'either her deal, or no deal'.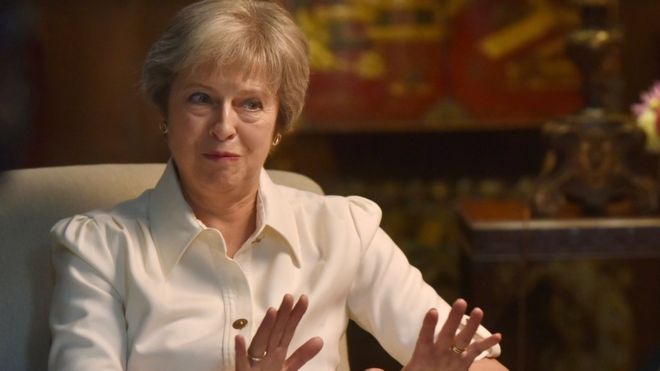 The Chequers plan has received criticism from both within and outside Theresa May's party, with former Foreign Secretary Boris Johnson claiming it reduces the country to the "status of a colony". Mr Khan argues that the government's infighting has created a confused approach to the Brexit negotiations, without proper debate on what outcome is in the national interest.
The Environment Secretary Michael Gove fiercely criticised Sadiq Khan for his "troubling" comments, and accused him of attempt to  "throw [Brexit] into chaos", subverting the democratic will expressed by 17.4 Million people to leave the E.U. Theresa May has ruled out a second referendum, calling for focus to be diverted to delivering the the best possible deal for the British people.
The Mayor of London's comments are aligned with pressure groups such as Our Future Our Choice, who for months have campaigned for a referendum on the terms of a Brexit deal, and with renewed vigour after being faced with the prospect of a No Deal Brexit.
With the March 2019 deadline approaching fast, the EU has reassured campaigners that they would give the U.K ample time to hold a referendum that offers the option of staying in the EU, which will only add to the pressure on the Prime Minister to call for one. It remains to be seen whether the British people will be given the opportunity to exercise their democratic right to change their mind, rather than be bound by their decision in 2016.

---