An extraordinary hat trick against old rivals Atletico Madrid, means Cristiano Ronaldo is well on the way to a record-equalling sixth Champions League win with Juventus. In all the praise however, we must not ignore the context of this achievement.
It's a script that even Cristiano Ronaldo, with his unadulterated ego could not have written better himself. Trailing 2-0 from the first leg in this last-16 tie, Juventus needed a huge performance on Tuesday night; more than this, they needed a hero. Step forward Cristiano Ronaldo. Three goals from the Real Madrid legend were enough to take the Italian club through to the Champions league quarter-finals at the expense of the team Ronaldo will see as the 'other' Madrid club. The performance and result were made even sweeter with Ronaldo safe in the knowledge of how much his old club have struggled in his absence.
Despite being in the twilight of his career, Ronaldo's influence, especially on the European stage, cannot be underestimated. After the first leg defeat, it was his ill-tempered jibe to journalists regarding his own number of Champions League trophies compared with Atletico's, that demonstrated just how much it means to him. There are many occasions when this just feels like his competition.
On Tuesday night it was how he out-jumped and out-muscled Juanfran on the way to scoring the first goal of his hat trick. Atletico's Spanish right back looked certain to clear the ball, but with pure determination and strength, Ronaldo simply ghosted in behind him to power a header past Oblak. It is this unerring, insatiable desire to win that keeps Ronaldo at the top of his game, despite his age. His first two goals were evidence of how his hunger and appetite for the game have only increased over time, despite his adapted style of play. Long gone are the marauding runs down the wing, full of stepovers and flicks. Instead, for the last 5 years at least, he has become a more 'fox in the box' type player, who simply always seems to be in the right place at the right time to add to his never-ending goals tally.
Last season it was his overhead kick in the quarter-final against current club Juventus. In 2017 it was his two goals in the final, again to beat Juventus and a year before that it was Ronaldo's decisive penalty in the final shootout which overcame Atletico Madrid. He has scored a record 124 goals and a joint-record 8 hat tricks in the competition; we all know that his pedigree cannot be questioned. Amongst all the enduring praise however, some seem to forget the human behind the statistics.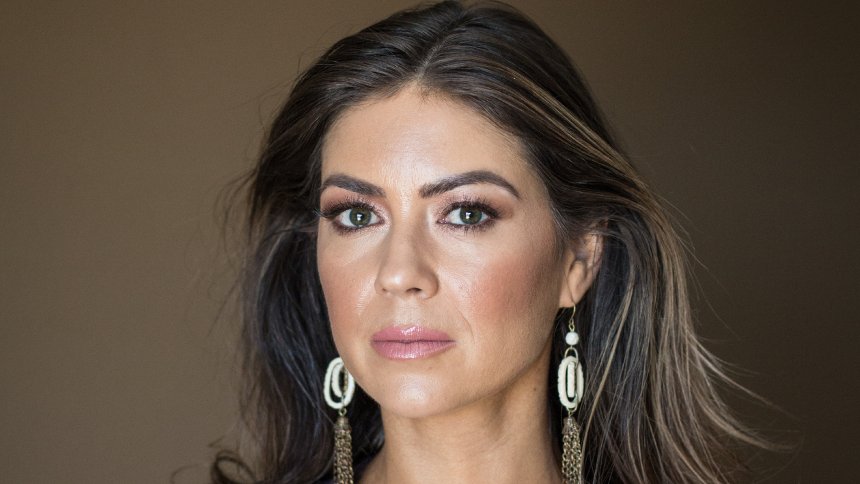 Ronaldo is currently facing severe allegations of rape from Kathryn Mayorga, who claims that the event took place in Las Vegas in 2009, however Ronaldo's legal team insists that all acts that night were consensual. This is where the majority of media interest finishes, but this is simply not where the debate ends. As reported by GQ back in October, Mayorga's lawyers possess documentation which includes alleged quotes by Ronaldo, admitting that some, or all of the sex acts that night were non-consensual. Criticism aimed at Mayorga has been predictable and focused around the fact that she has waited nearly 10 years to go public and is seeking a financial payout and/or exposure.
We must not forget however, that these accusations are not new, as if Mayorga has been calculated in planning them for years. She actually went to the police the morning after the alleged incident, although did not name Ronaldo as she claims she was intimidated due to his huge celebrity status. Of course, these are just allegations at the moment and should be treated as such, but it is irresponsible to disregard them completely. Bar Nike, Ronaldo's sponsor expressing 'concern' last year, this has seemingly been the default position of the majority within football and the media.
Arguably the worst offender was that of Juventus, who issued a passionate statement in support of their player. While they are obviously more than entitled to do this, the wording of the statement proved to be extremely controversial. Although the allegations may very well prove to be false, to insinuate that Ronaldo is innocent due solely to his "professionalism and dedication" on a football pitch is wrong. It perpetuates a dangerous trope in how society refuses to accept that some abusers could possibly be cupable for the act of which they are accused. It is the same attitude that allowed Jimmy Saville to escape responsibility for his crimes until years after his death.
Now, 6 months after the allegations against Ronaldo first broke, here we all are still doing exactly the same thing; wistfully extolling his talent and professionalism while turning a blind eye to anything else. It was no different during his £16.6 million tax evasion charges over the last few years. Ronaldo is undoubtedly one of the all-time greats, but we must be able to do both. If we don't, this only seeks to add reinforce an extra layer to the already toxic culture surrounding sexual assault allegations: that celebrities are, and always will remain untouchable.