In the midst of public uproar at racial abuse received by black footballers in recent weeks, Vincent Kompany has boldly come out pointing the blame at the lack of diversity in football governing bodies.
Why is Kompany upset?
On September 1st the new Inter Milan signee, Romelu Lukaku, was subject to racial abuse from Cagliari fans in what was only his second game in Italy.  After scoring the goal which gave Inter a 2-1 lead over the Sardinian side, Lukaku was met by monkey chants from the home fans.
Lukaku's former Manchester United team mates, Paul Pogba and Marcus Rashford have also been subject to racial abuse this season after missing costly penalties. Europe's top five football leagues are less than a month into the new season and already have a lot to answer for in addressing what looks like increasing racism in the sport.
Football associations need to step up
In an interview with Sky Sports, former Manchester City captain, Vincent Kompany spoke on the incident involving his compatriot, Lukaku, singling out football governing bodies as the real culprits to the ongoing issue.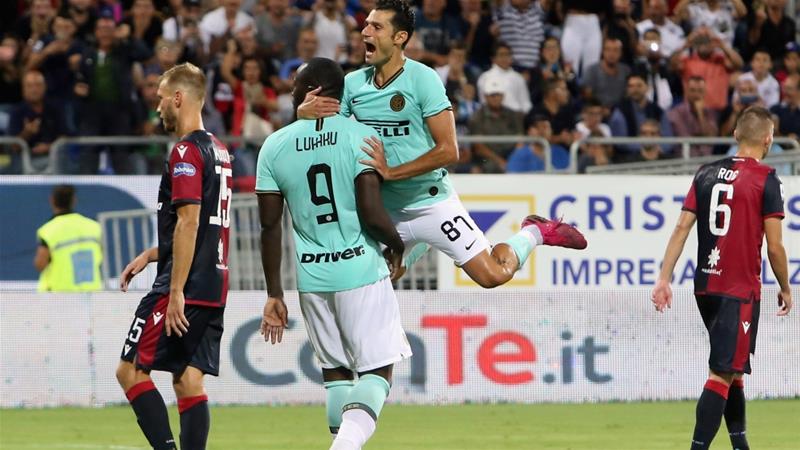 "The real racism lies in the fact that none of these organisations have representatives who actually understand what Romelu is going through.
That is the real problem. There is a lack of diversity in the governing bodies of UEFA, FIFA, the English or Italian Football Association. If you don't have diversity in places of power such as boardrooms, then you will also not receive the correct penalties. It's that simple"
Looking at diversity in football associations across Europe, Kompany makes a strong case. Over half of England's 23-man senior squad for last summer's World Cup were of black or mixed background, but yet only 13% of the FA's coaching stuff and 5% of people in leadership roles were from a black or ethnic minority background.
Additionally, a 2014 report from Football Against Racism in Europe (Fare) found that across European football 0.6% of senior governance positions were held by ethnic minorities, and 0.4% of senior executives roles were filled by ethnic minorities.
It's all well and good that powerful European football governing bodies such as Uefa can launch campaigns like #EqualGame, promoting equality and inclusion, but when the time comes to take a stand against racism, nothing is done.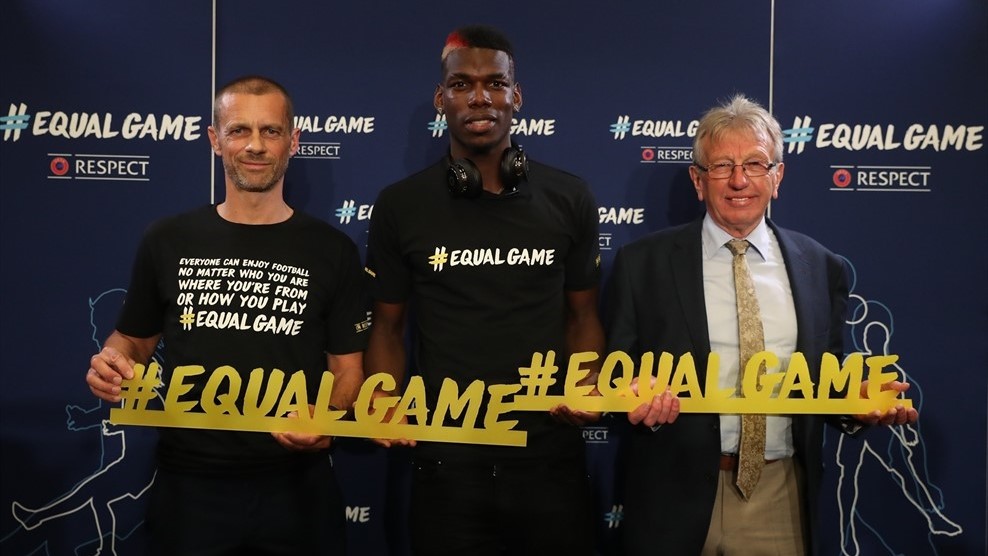 This is not the first time Cagliari fans have racially abused black players. In April 2019, Former Juventus striker, Moise Kean was also subject to monkey chants from Cagliari fans, only for Serie A to decide not to sanction the team.
Fast forward five months, the same fans have committed the same offence. The responsibility greatly lies on football associations to band together and ensure proper penalties are given and a precedent is set that racism will not be tolerated in football. So much can be done, deduct points from a team, play home games behind closed doors, let players boycott games – the penalty must send a clear and scathing message that football, and everyone involved in it from the players to the managers and executives, are vehemently against racism. Otherwise, the only message that can be perceived is, 'racism isn't that bad'.
Vincent Kompany is right, that football governing bodies need to have more diversity to tackle racism. Initiatives like the English FA's For All project to improve diversity and inclusivity by 2021 are a step in the right direction.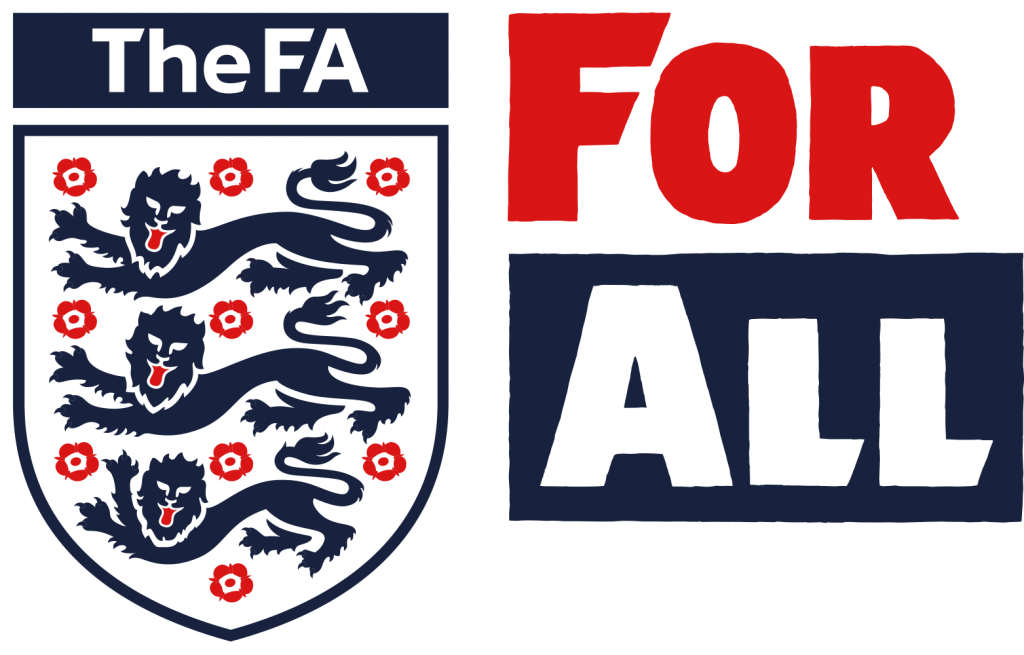 However, in the immediate term, those in power must use their position to take a strong stance against discrimination. Otherwise all other efforts will be in vain.
Media's role in killing racism in football
In addition to the lack of diversity in football governing bodies, football punditry, especially that in the UK, plays a crucial part in perpetuating racism through unjustified villainising and scapegoating of black players.
Sky Sports pundit and ex-Manchester United legend, Gary Neville is renowned for his excessively harsh criticism of Paul Pogba and Romelu Lukaku over the years. From commenting on Pogba's various hairstyles and social media 'obsession', to Romelu Lukaku's 'professionalism'.
Neville recently called Pogba selfish and embarrassing after a missed penalty, explaining that Pogba stole the penalty from teammate, Rashford. However, after the game United manager Ole Gunnar Solskjaer, said he was happy for either of the players to take the penalty.
Andy Cole, Neville's former teammate, was also taken aback by the overly personal criticism of Paul Pogba.
"I get on well with Gary Neville, but when people start talking about treachery and all that… come on, this is a sport. Let's get real. We love football but when we start talking on those levels, he left me scratching my head a little bit."
Gary Neville defended his comments saying Pogba was the leader of the team and will stand up and take the brunt of criticism. However, there is an interesting absence of this kind of criticism toward non-black players. For example, Liverpool captain and England international, Jordan Henderson is also a central midfielder: Last season he scored 1 premier league goal and made 3 assists compared to Pogba's 13 goals and 9 assists in only 3 more games.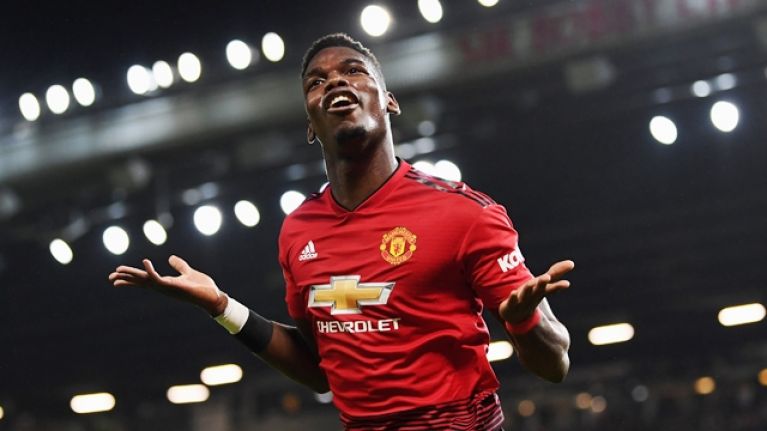 The disparity in performance between these two players is not matched in the criticism they both receive, and as a result black players like Pogba are increasingly villainised by the media making them easy bait for racial abuse and scapegoating.
Much is being done by players and coaches to stand up against racism in football, but it's fair to say that efforts at a top level have been disappointing. Until this is adequately addressed by those in power, we can only expect racial abuse in football to continue.