The pandemic has affected everyone, and it has undoubtedly changed the way we live. One part of society that has been affected has been students, most notably those within education. From nursery up to university, each level of education has been dramatically affected. Despite some research suggesting that remote learning can be as good or even better than in-person learning, many reports highlight the mental and academic impacts for students in university
Several universities such as the University of the West of England and Nottingham Trent have reported many students wanting to repeat the year because of mental health and academic concerns. A poll found that 40% of students were seriously considering dropping out of university, with more than 80% saying that the pandemic has negatively impacted their education. Since March of this year, around half of university students are not eligible to return to campus and it is estimated that all students will be allowed to return by 17th May. However, this has disappointed many students and university leaders, due to most seminars and lectures finishing at that point. It is clear that from looking at these reports and speaking to students, they feel that their interests are not being taken seriously enough if that is by universities or the government itself. One of these students was Olivia Lever, who studies at Liverpool University.
During the pandemic, students have been negatively affected with many not receiving the mental, academic, or pastoral support they need. The government has buried their heads in the sand over universities ripping off students and not providing a quality that students are paying for. In my personal experience, a good majority of lecturers and other university staff have gone above and beyond for students and working to help in every way possible. However central university management have left mental health services and other vital services underfunded whilst Vice-Chancellors pocket fat-cat wages. The government should start taking action against universities and holding them accountable, making sure that students are receiving the full value of the education they are paying for and not being taken for granted.'

Olivia Lever, student at Liverpool University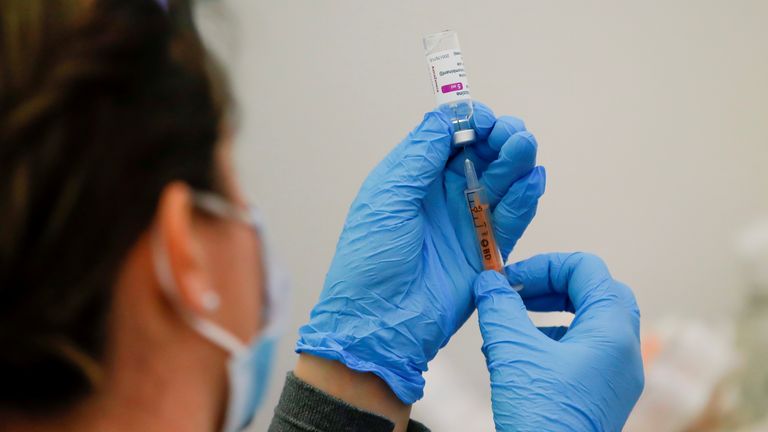 Olivia isn't the only one who has felt that their university experience has been affected by the pandemic. Oluwaseyi Sobogun, an architecture apprentice at the London South Bank University, felt that "there have been more negatives than positives" when studying her course during the pandemic. These negatives included the lack of access to the university and the facilities that she needed to "enhance/maximise" her architecture experience, such as "modelling equipment, a laser cutter, workshop and a large format printer." Oluwaseyi did have one positive experience during the pandemic where she was the finalist for the BAME apprenticeship awards, despite the event being held virtually. She concluded and said that "by far, this final year has been more difficult than anticipated."
There have been more negatives than positive to studying my course during this pandemic. One of the positive was being a finalist for the BAME apprenticeship awards, however the negative was missing the chance to physically attend the award evening, which happened in November, (during the second national lockdown). I would have loved the opportunity to meet fellow BAME apprentices in different fields from all over the UK. Although it was hosted virtually and a form of networking was included, it was not the same. More negatives, lack of productivity and access to the university which has the subsequent facilities required to enhance / maximise my architecture experience – such as modelling equipment, a laser cutter, workshop, large format printer etc. Most architecture schools are built on the concept of the studio – a shared space to formulate, discuss and share ideas. The studios have been closed and replaced with MS teams. I have not met or become properly acquainted with my course mates, and as an apprentice who only spends one day a week at university, I am missing that experience. There is a lot of working in isolation, with the occasional input from university tutors. Although as much has been done to communicate the support available and alleviate pressure on deadlines, it is stressful and isolated. By far, this final year has been more difficult than anticipated."

Oluwaseyi Sobogun, architecture apprentice at the London South Bank University
Students have also graduated during this unprecedented time, with some students struggling to find a job. A survey conducted by Prospects found that many final year students last year seen their job offers either deferred or withdrawn because of the economic downturn caused by the pandemic. In this survey, it found that out of 1,202 students, 64.6% of them felt negative about their job prospects. A Kent University graduate, who wants to remain anonymous, feels that university hasn't really finished for them, despite graduating a year ago.
A year on from graduating, in the most anti-climactic way possible, university doesn't really feel finished for me. The struggles of finding a job and starting one working from home can be a lot to process internally, particularly when your external environment isn't signalling a whole lot of change. For me I think of these as the early stages in a lifetime of successes. I won't wait for a big graduation anymore to celebrate my wins, but all the little ones that prove I am capable and graduating in a COVID era doesn't make me a failure.

University of Kent graduate
Those who are graduating this year are likely not to have a graduation ceremony this summer and those who graduated last year still don't know when their in-person ceremony will happen.
Some universities have cancelled their ceremonies for the second year running, while some are trying to have in-person ones.
As students prepare to finish the term and for some to graduate and enter the world of work, it is clear that students have been affected a great deal by this pandemic.
The question remains about if these higher education institutions or the government will address the concerns of the likes of Olivia, Oluwaseyi and the thousands of other students in this country.