A 2-1 win over Manchester United in the FA Cup quarter-finals means Wolves' fantastic season continues, leaving them in uncharted territory and within touching distance of a first FA Cup final for almost 60 years.
If you went back to the start of the 2013-14 season and asked any Wolves fan where they would be in five years' time, none of them would have predicted this. After successive relegations, the team began that season in League One; their first in English football's third tier for 24 years. Now, they occupy seventh place in the Premier League and are into their first FA Cup semi-final in nearly as many years; 21. The rise has been achieved due to a combination of significant investment, momentum and a charismatic Portuguese manager in the form of Nuno Espirito Santo.
So, who is Nuno Espirito Santo?
The Wolves manager is far from a novice to the football world. Starting his career as a goalkeeper at age 20, Nuno made a name for himself in Spain where he played for Deportivo de La Coruña, Galicia and CP Merida in a five year spell between 1997-2002. Nuno returned to Portugal in 2002 where he played under compatriot, Jose Mourinho, in the Porto team that went on to win a shock Champions League title in the 2003-04 season, although he only made six appearances within this time.
Nuno described his then coach, Mourinho, as a trailblazer for Portuguese managers. He told The Daily Telegraph, "He was the first one who proved the quality of Portuguese managers, and allowed us to have a chance away from our country".
Nuno was however, a relatively unknown managerial quantity in the UK, when he took charge of the Midlands club. Enjoying a fairly good season with Valencia in 2014-15 and a disappointing spell back at Porto in 2016-17, he did at least bring with him a clear pedigree to the Championship. Backed by a still slightly unclear relationship with superstar agent Jorge Mendes, Wolves took the second-tier league by storm last year. Winning a club record 99 points, they did so whilst playing an attractive, high intensity and attacking brand of football.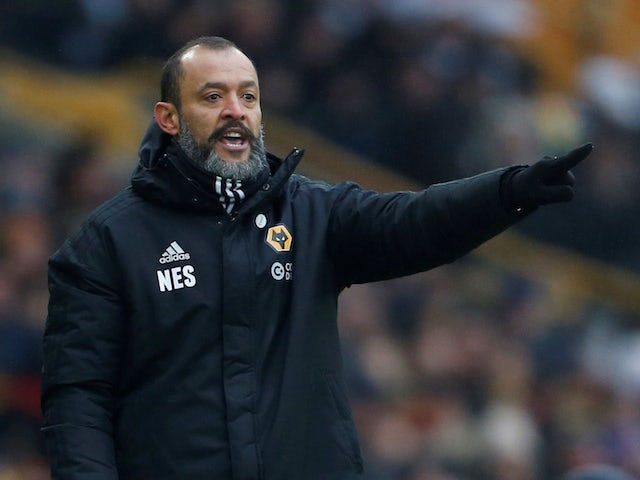 What has been remarkable since then, is that they have mostly been able to maintain this style since being back in the Premier League. While naturally not scoring goals at quite the same rate, Wolves' high pressing and free-flowing game has remained the same. This is no mean feat and you only need to look at teams like Fulham, to see that great football in the Championship is not always easy to replicate a level up.
With Wolves however, a combination of good management and smart business has lead to an effortless transition back to the top-tier. This in truth, is an understatement and with the club occupying seventh place, they are on-track to qualify for Europe come the end of the season. Winning the FA Cup would automatically result in the same outcome and would turn a great season into a truly unforgettable one. With the end of season awards around the corner, a win for Wolves would surely put Nuno close to the top of the list for manager of the season. Huge credit must go to the Portuguese manager, but to pretend Wolves' achievements represent a total fairy-tale would be to ignore key facts in their story.
Bought by Chinese conglomerate Fosun International in 2016, the club find themselves fortunate to now be owned by a company with around £60 billion in assets. Coupled with the connection with Mendes, this meant the club could spend heavily on key players like Ruben Neves whilst in the Championship and were able to record the fifth highest spend among Premier League clubs in the summer. Nevertheless, their spending still came in behind Fulham (remember them), who, despite their league position, managed to spend over £100 million in the summer.
Wolves on the other hand, should be praised for their organised approach to transfer dealings. Nuno's plan was clear from the outset: keep the spine of the team together and add dashes of quality where necessary. Matt Doherty, Conor Coady, Diogo Jota, Willy Boly and Ruben Neves have all remained key components from last season. Keeping their places in a settled squad has undoubtedly helped them grow and develop quicker as players too.
The club have then added to this core of talent with the flair player acquisitions of Adama Traore and Joao Moutinho, and goalkeeping solidity in the form of Rui Patricio. 32-year-old Moutinho at just £5 million, is undoubtedly one of the biggest transfer coups of the season. A player with over 100 caps for Portugal, now coming into the twilight of his career, who is able to keep things ticking over in midfield. It's the kind of signing every team dreams of and for the cut-price, looks truly inspired.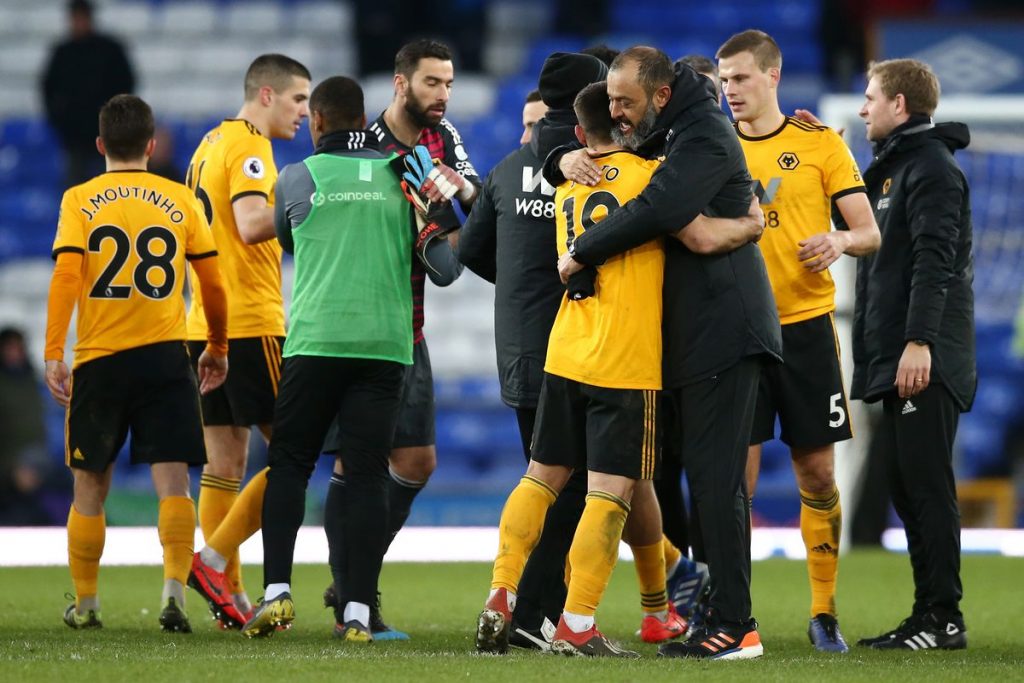 And yet, amongst all the positivity, this season must be tinged with a certain level of sadness for Wolves' fans. One look at Leicester from 2015-16 or AS Monaco a year later is enough to know that longevity is not a luxury offered to great squads within unfancied clubs. The big boys will come calling in the summer, and rumour has it a number of approaches have already been made for key players. Perhaps this will even be the clubs's new business model; Wolves' FA Cup semi-final opponents Watford have made no secret of their own position as a 'selling club'.
Whatever the outcome, fans and the club will know that this is a special group of players that may not be together for much longer. Win the FA Cup and you can almost bet for certain that some members of the group will not still be at the club come August. Squads like this do not come around too often and with Man City the only top 6 team left in the competition, this is a golden opportunity to claim some silverware. Will they take it?