McDonald's, KFC and Pret a Manger have joined with UK supermarkets to warn that leaving the European Union with No Deal will result in "significant" disruptions to their supply chains.
The companies said in a joint letter sent to UK lawmakers on Monday that they will not be able to maintain the "choice, quality and durability" of food if Britain leaves the bloc without an exit agreement in place that protects trade with Europe.
The letter reads: "While we have been working closely with our suppliers on contingency plans it is not possible to mitigate all the risks to our supply chains and we fear significant disruption in the short term as a result if there is no Brexit deal.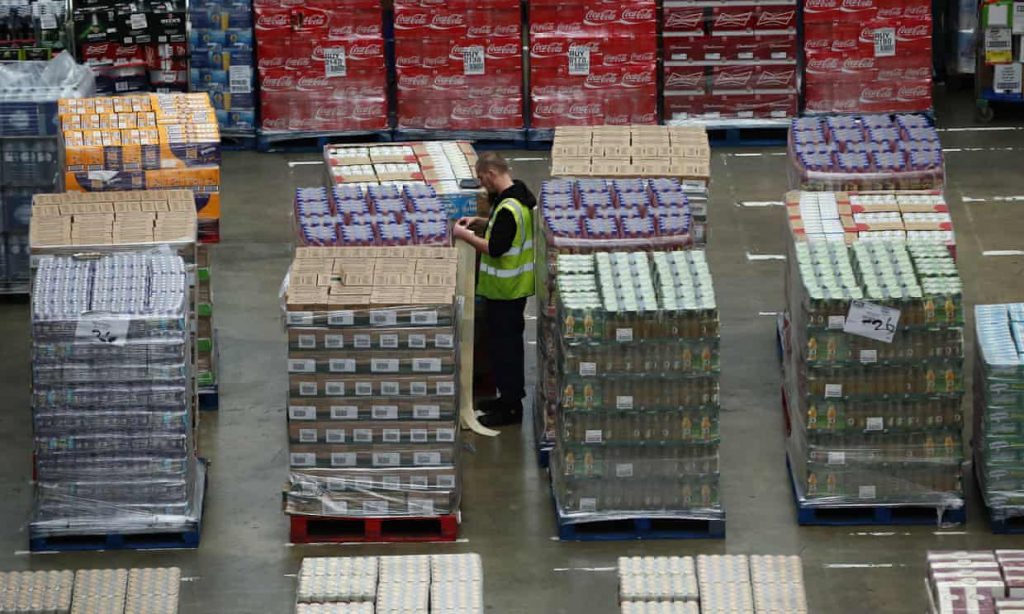 In addition to the fast food makers, the letter was signed by representatives of most of the country's biggest supermarket chains and the British Retail Consortium. The body represents more than 5,000 businesses in the UK's retail sector, and its chief executive and chair both also signed
The food suppliers warn that crashing out of the European Union would "greatly increase import costs" and "put upward pressure on food prices." They said that new tariffs would have a "devastating impact" on UK farmers.
The companies said they are stockpiling goods where possible, but "all frozen and chilled storage is already being used and there is very little general warehousing space available."
In response, a spokesperson for the prime minister said the United Kingdom has a "high level of food security built upon a diverse range of sources including strong domestic production and imports."The EU is important for food.
How much food comes from the European Union?
"Nearly one-third of the food we eat in the UK comes from the EU. In March the situation is more acute as UK produce is out of season: 90% of our lettuces, 80% of our tomatoes and 70% of our soft fruit is sourced from the EU at that time of year. "This complex, 'just in time' supply chain will be significantly disrupted in the event of no deal. Even if the UK government does not undertake checks on products at the border, there will still be major disruption at Calais as the French government has said it will enforce sanitary and customs checks on exports from the EU, which will lead to long delays.
"For consumers, this will reduce the availability and shelf life of many products in our stores.
"The top business figures say they are "extremely concerned" that leaving without a deal with the EU could result in higher tariffs, increasing import costs and putting upward pressure on food prices. They suggest one alternative – Britain setting import tariffs at zero, while UK farmers still face tariffs exporting to Europe  – could have a "devastating impact" on farmers who also supply them.
What have the reactions been?