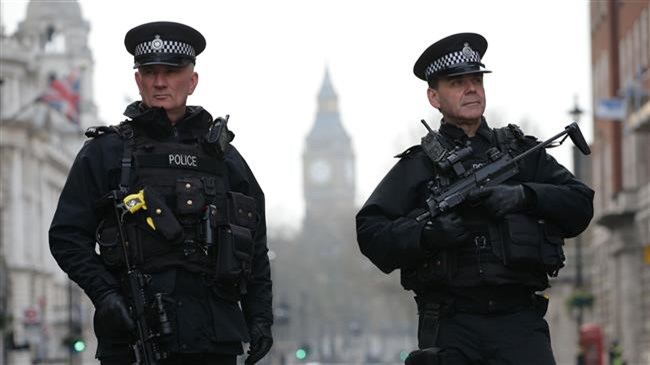 Earlier today presenters Swarbrick and Turner – at Leading Britain's Conversations' (LBC) attempted to make sense of the rise in London's violent crime. Mainly youth workers, youth mentors and ex-policemen called in to discuss the factors they believe are contributing, if not causing the deaths of the capital's teens. To some young people, now in their 20s, they may remember the crises of weaponised crime and 'gangs' circa 2008-2010 but admit this recent epidemic seems a bit different in nature. Since the start of 2018 there have been 47 murders in London (overtaking New York – notorious for violent crime).
Explore crime statistics over time: https://t.co/AEsB9FlVn4 pic.twitter.com/a5iA0lkx1c

— ONS (@ONS) October 19, 2017
The latest murder victim, 17 year old Tanesha, was shot in Tottenham last night and died within the hour.  A 16 year old boy remains in critical condition after being stabbed in Walthamstow, also taking place on Monday night. London is understandably in a panic, with weaponised crime killing the youth like a 'virus'. This has brought the mainstream perceptions of inner city (black and mixed race) youths, who are overrepresented in these statistics, back onto the front page. Though a highly contested issue, one thing was made incredibly clear – your views on this endemic are highly influenced by your race, age, gender, area of residence and occupation. Framed as London's 'youth on youth' murder, there are legitimate fears that the handling of this type of crime could fall victim to political agendas when elected leaders ignore advice from community experts in a quest to reduce crime stats.
LBC explored a variety of narratives pertaining to the rise in violent crime: Fatherless households (in the black community); Closure of youth clubs and services; Music (i.e. Rap and Drill music); Social Media; Reduction in police presence in high risk areas; Lack of useful skills developed in schools; General Socio-Economic factors.
Some of the explanations are not new. People have spoken on their distaste of police Stop and Searches and alternatively suggest more grass roots community cooperation. Absent parents have also been blamed for the lack of role models black inner-city youth have to aspire to. The positive role model gap is supposedly filled by local gang members and individuals, whose questionable income streams and brotherhood earn them respect… and fear. For young black boys in particular, it would seem that they perceive the most efficient ways to get rich quick is through music, crime/drugs and potentially sport. The pressure to accumulate material wealth has always been a black cloud over the heads of our most disadvantaged youths. Perhaps the intensity with which the young may feel the need to live more 'instagrammable' lives and to create 'respectable' online personas, has further distorted their views on violence and crime. However, an LBC caller challenged this view by saying that although some people may be drawn in by the lust of consumerism, it's not the case for the majority. He suggests that crime may simply be part of popular culture amongst inner city youths who get involved purely because they are expected to when they come of age.  He also goes on to add some people who hold guns or knives actually come from decent homes.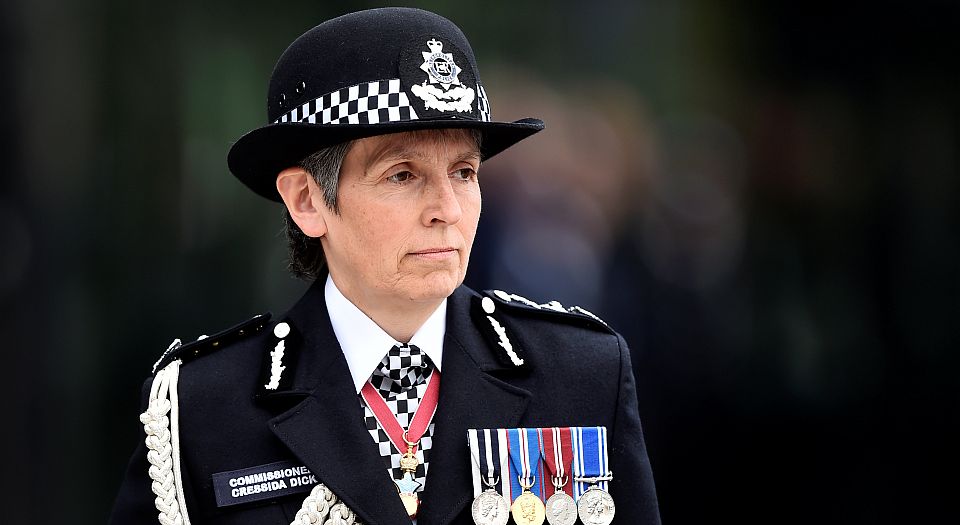 Commissioner of the Metropolitan Police, Cressida Dick, made a point of highlighting the influence social media has had on the recent murders in London in an interview with The Times last saturday. Cressida Dick suggested that the ability for "trivial disputes" to escalate to murder "within minutes" is the fault of websites and apps such as Instagram, Snapchat and Youtube. According to the Telegraph, she compares the online radicalisation of Islamic extremists to that of London youths who are organising murders online (especially those with minimal or no criminal activity prior). The senior police chief does go on to acknowledge the predominant role socio-economic disadvantage plays in weaponised crime.
A middle-aged black man phoned into LBC earlier today to call those committing murders "nasty" and rejected any possible sympathy directed at perpetrators. Interestingly, lot of the callers who dialed into LBC today to discuss youth crime self-identified as black, male and middle-aged. They often compared their experiences growing up in London to today and imply life has always been difficult for minority ethnic working class. One caller suggested that it's the environment – friends and social groups – that can make certain activity more appealing and necessary than people understand. He urged us to reflect on what could make these young people violent and that it wasn't a characteristic they were born with.
It's been reported that Scotland has managed to half the number of knife related crime in 10 years by treating it as a public health issue. This has become a very popular alternative to the 'Stop and Search' and criminal labelling approach pursued in London. The latter seems to have perpetuated already spoiled relations between young black boys and the police.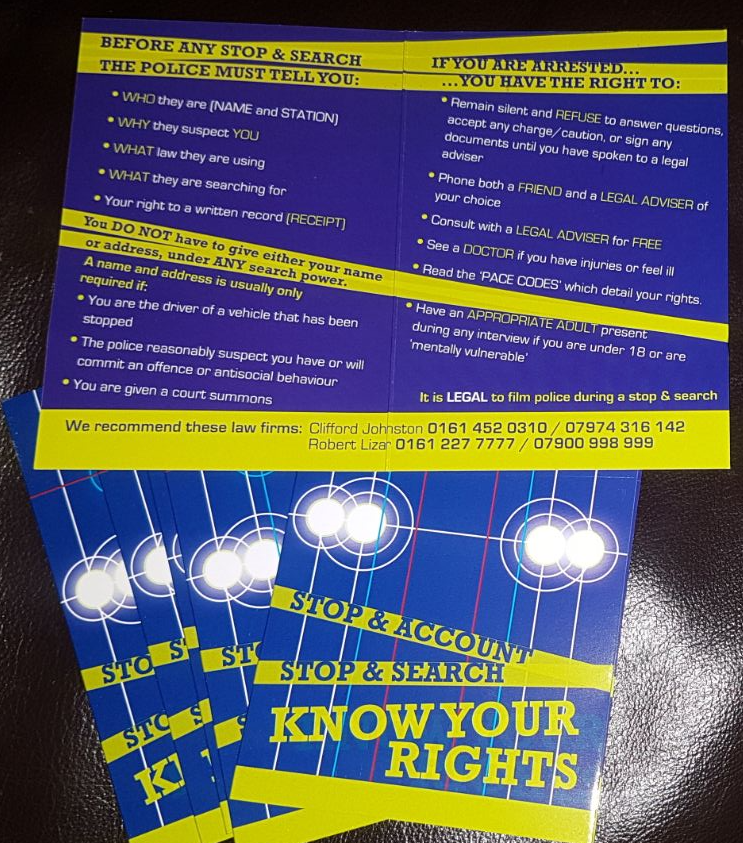 Music, and the role it plays in youth murder is highly disputed. Attention is often drawn to recent popularity of homegrown UK Drill and UK Rap music, and the connection to the increases of violence in London. However, there are many who deny any connection and point the finger at 'greater' and more persistent issues. According to a Dazed article written in 2017, Drill music originated in Chicago with a 'nihilistic fixation on violence'. There are not yet any known official statistics to support the role UK drill music has played on weaponised crime amongst our inner-city youth this year so the argument remains inconclusive. However, people who do hold music partially responsible tend to hint at the reasons (according to the callers on LBC and social media): Lyrics incite violence and normalise murder of their rivals; Music promotes the lavish drug and crime related lifestyles; Over representation of black males in the genre may influence black boys more specifically due to representation in music. 
One of the callers who grew up in Croydon blamed rap music for glorifying illegal activity. Swarbrick, LBC host, disagreed and said there should be systems in place that allow people to listen to any type of music without being drawn into criminal activity. Swarbrick suggests that perhaps the issue lay with the ineffectual systems in society (unspecified) that have allowed young people to become so vulnerable to the media and lyricism. A caller spoke of their concerns of the outdated and elitist school system that continues to reward the academically driven. They believe schools should provide more vocational training to young people who "don't care about Shakespeare" but would find learning new skills related to their ambitions more useful. They suggest  that school would become more relevant to the youth if it could support their aspirations to become a 'rap music' producer via an engineering course. Turner, in the following segment of LBC, referred back to age old saying "the devil makes work for idle hands" in an attempt to summarise a caller's concerns over lack of employment opportunities for the young. The rationale being that if there is nothing for the youth to do – be it regarding youth clubs or weekend jobs – then they will resort to crime.
Issues of representation in media also came up. Some callers questioned the stereotypical portrayal of the London youth and black men on tv e.g Coronation street and Eastenders. They said most of the young black men in the UK are portrayed as criminals or in gangs which affected how young black people saw themselves, how they were are viewed and treated within society.
From today's Radio segments it's clear that there are myriad of factors to consider that may or may not contribute to the spike in London's violent youth crime. It could be all of them or some of them combined to varying degrees. It could be that some people are just more susceptible to weaponised crime than others or that is an outright societal failure. The UK is yet to conclude.  In the meantime, whilst we develop the theory there still needs to be productive short-term strategies that help support victims, their families and services that engage with these vulnerable young people. The London Met has a lot to learn about how to tackle this issue. There are high demands to bring more relevant people to the discussion table, to collaborate on solutions, support and ultimately prevent more unnecessary loss of life in the capital and beyond.

---