Just last night, news broke that Manchester United forward Anthony Martial wants to leave the club.
Speaking with French media outlet RMC Sport, Martial's agent Philippe Lamboley broke the news that his client was angling for a move elsewhere.
Our club signed a 29 year old Alexis Sanchez & ruined the blossoming form of Anthony Martial. In great form when he signed, now on the brink of leaving. We really need to shake this "signing players for commercial reasons" movement & focus on hugely talented potential stars.

— The Man Utd Way (@TheManUtdWay) June 13, 2018
He said: "After considering all possibilities and options, Anthony wants to leave Manchester United. There are many reasons, for now it is too early to discuss it. Anthony will talk soon to go through that."
"Man United want to extend Anthony's deal and they do now want him to leave, but we have not come to an agreement for several months. I think that when Man United, who are the most powerful club, cannot come to an agreement after eight months it is because they really don't want to make him a key player."
The news will be disappointing to say the least for Manchester United fans. Since arriving in England Martial has become something of a fans' favourite. The young Frenchman has scooped three Player of the Month awards voted for by the fans and in his interview, Lamboley spoke of Martial's affection for the fans.
He added: "We do not have the same vision of Anthony's future. Right now Anthony is disappointed because he has shown for three seasons the love he feels for the club and its fans. On top of that, I can tell you that without the fans' unconditional support Anthony would have already asked for a transfer."
Can tell it's going to get messy over Anthony Martial's future this summer. Manchester United have to keep him or just demand a ridiculous fee. Can't make another mistake selling off incredible talent.

— Liam Canning (@LiamPaulCanning) June 13, 2018
In recent months Martial has been linked with a potential summer exit, with Italian Champions Juventus being reported chasers for his signature.
However, the possibility of Martial departing ahead of the new season was this morning dashed as Manchester United revealed to Sky Sports that they have no intention of allowing their highly rated prospect to leave the club. It is also reported that Martial is part of the club's plans for next season.
Having signed from Monaco back in 2015, for a reported fee of £36m with the potential to rise further up to £57.6m, Martial made an instant impact in his first season, chipping in with 11 goals for his side. Then managed by Louis van Gaal, things were going well for the young starlet. However, since United's appointment of Jose Mourinho in 2016, things haven't always been as straightforward as he may have liked.
Martial with his manager Jose Mourinho, who many blame for the Frenchman's sidelining last season (Source: Football 365)
In terms of last season especially, Martial found himself a lot more limited in playing time, often used as a substitute. With a struggle to find a rhythm the 22-year-old was only able to score nine in the Premier League. Although, when you add to that the fact he also got five assists, this record does not actually read so badly for him, considering he only started 18 games this season.
One of the chief frustrations for Martial may be the fact that he was only used for 17 minutes in his side's 1-0 loss against Chelsea, a game in which they conceded the chance to win the FA Cup. It may well be understandable as to why he is not happy, considering Manchester United were losing the game for a considerable amount of time. It certainly is questionable as to how such an attacking threat in Martial was only given that short amount of time to influence a final.
National ambition
After being included in most of the French squads leading up to the World Cup, the former Lyon man was left unwanted by Didier Deschamps for the actual World Cup tournament.
Almost certainly due to his lack of game time at club level, the left sided player only did enough to make the list of players waiting in reserve should they be needed.
Could that have been the last straw?
Let us know in the comments.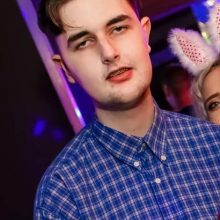 James Miller
James Miller is a sports enthusiast from Teesside, currently studying sports journalism in Manchester at UCFB. He has a fond interest of sports, and music. James enjoy's discussing varied opinions and trying to understand different interpretations. He currently writes as a Journalist for TCS Scribe.
---