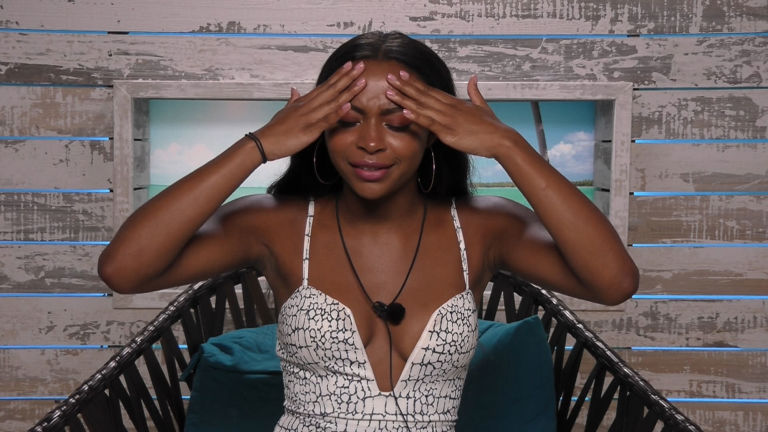 On the 12th of July 2018 Love Island viewers were left in a state of shock as Samira Mighty announced to the British public and her fellow Love Island contestants that she would be leaving the Villa to pursue her short lived romance with Frankie Foster, who was unfortunately booted off the show by the general public.
Many fans questioned why Samira was so distraught by the loss of her beau Frankie as the apparent relationship they had together was barely broadcasted. However, revelations by The Mirror later on proved that the Love Island producers purposefully edited out many parts of her relationship with Frankie, in particular their secret Hideaway night of passion that are usually always edited into episodes when they occur. This revelation left many fans furious and highlighting the mistreatment of Samira throughout the show with one @LaurenLouise_Mc stating:
dani has always said samira was her best mate in the villa, where was their friendship on the show?? samira and frankie went to the HIDEAWAY!! where was that!??! the producers did that girl DIRTY from the start and if u refuse to see that, check urself #loveisland

— lauren🌻 (@LaurenLouise_Mc) July 12, 2018
Many of the Love Island fans accused the Love Island producers of racism for disregarding their only black female contestant, with Susan Wokoma (actress) describing her own experience as a black woman on a reality TV show as a quote tweet over Now Magazine's article about Love Island cutting the West End beauty's scenes from the show:
QUICK THREAD. When I was 14 I did a 'reality show' and despite being & feeling like an integral part of the group, I was largely cut out of the show. https://t.co/ksutQvExru

— Susan Wokoma (@susan_wokoma) July 13, 2018
However, do we really think that prejudice had a part to play in the actions of ITV? Unfortunately, it does seem that way. Only in the episode when Samira is leaving do we learn about her integral role in the villa and how valued she is by many of the most beloved characters on the show such as Dani Dyer, the daughter of popular East Ender's actor Danny Dyer. Throughout the airing of Love Island, Samira was mainly seen as the girl that no one wanted, at times portrayed as bitter and resentful person because of clips of side eye looks and stares she may have given in reaction to events or what people may have said. The tears, hugs and laughter of her fellow cast members who celebrated her time in the villa shows that Samira is nothing of the sought.
It has also been claimed that Love Island producers did not include the clashes between Samira and Georgia Steel. It has been reported that Miss Steel's catty and even racist remarks towards Samira may be a reason for her departure. It has been stated she just  'had enough' with putting up with comments from Georgia and that she is not the only member of the 'girls' who is tired of Georgia's behaviour.
It was also reported by Digital Star that former Love Island contestant Alex Miller, most known for his short lived relationship with Megan Barton-Hanson. He stated:
"They didn't have any drama. You only see drama. There was no drama in those two; no-one was chasing them. Her and Frankie were proper into each other. She spent a long time in that villa and I don't think she was going to find anyone else that she gets on as well with."
However, this argument is not satisfactory for many viewers as they want to understand why so much of her story line had been stripped from them.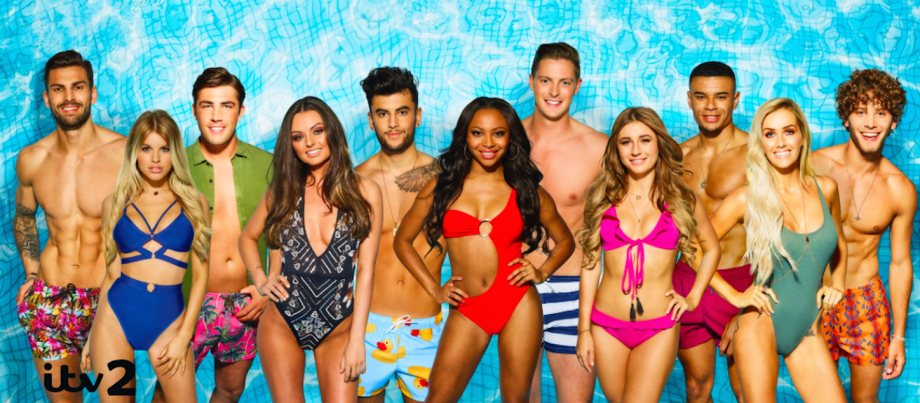 Growing up the image of the angry black woman in films, full of sass and attitude, that would normally always be placed to produce comic relief was one that I saw and at many times enjoyed watching. But as I have gotten older I have realised how detrimental that idea is in the way we treat black women in society. It was easier to paint Samira negatively, than depict her in the light that she exhumes. It was easier to paint her as the odd one out, the enemy whilst portraying cast members like Georgia as innocent and desirable. Although our society has progressed, it is still hard for many to see black people as what we truly are. People; with the same desires for success, love and happiness like any other human being. It is a shame that the first time a black woman has been represented on a show like Love Island she has been portrayed in a negative light, which has left ITV scrambling to explain why they made the conscious decision to push one of the most popular characters away from the forefront of the show.

---