Black women are often overlooked in mainstream media for their achievements. The mainstream women's movement has historically lacked real inclusion in celebrating black women.
Rather than waiting for mainstream media to play catch-up, we want to use our platform to celebrate the diversity and excellence of black women.
So, keeping in line with our desire to "discover stories from across the political spectrum, local stories, stories that hold power to account, that uncover wrongdoing, that empower the forgotten and the unheard", The Common Sense Network presents you with 5 phenomenal black women who are excelling in their various industries.
In our second article, meet Obi Lawanson.
Obi is on a mission to bring quality and luxurious shapewear into the hands of women in the UK through her business Ojiioma. They are "doing the basics brilliantly for women of colour!"
Can you please tell us a little bit about yourself and your business?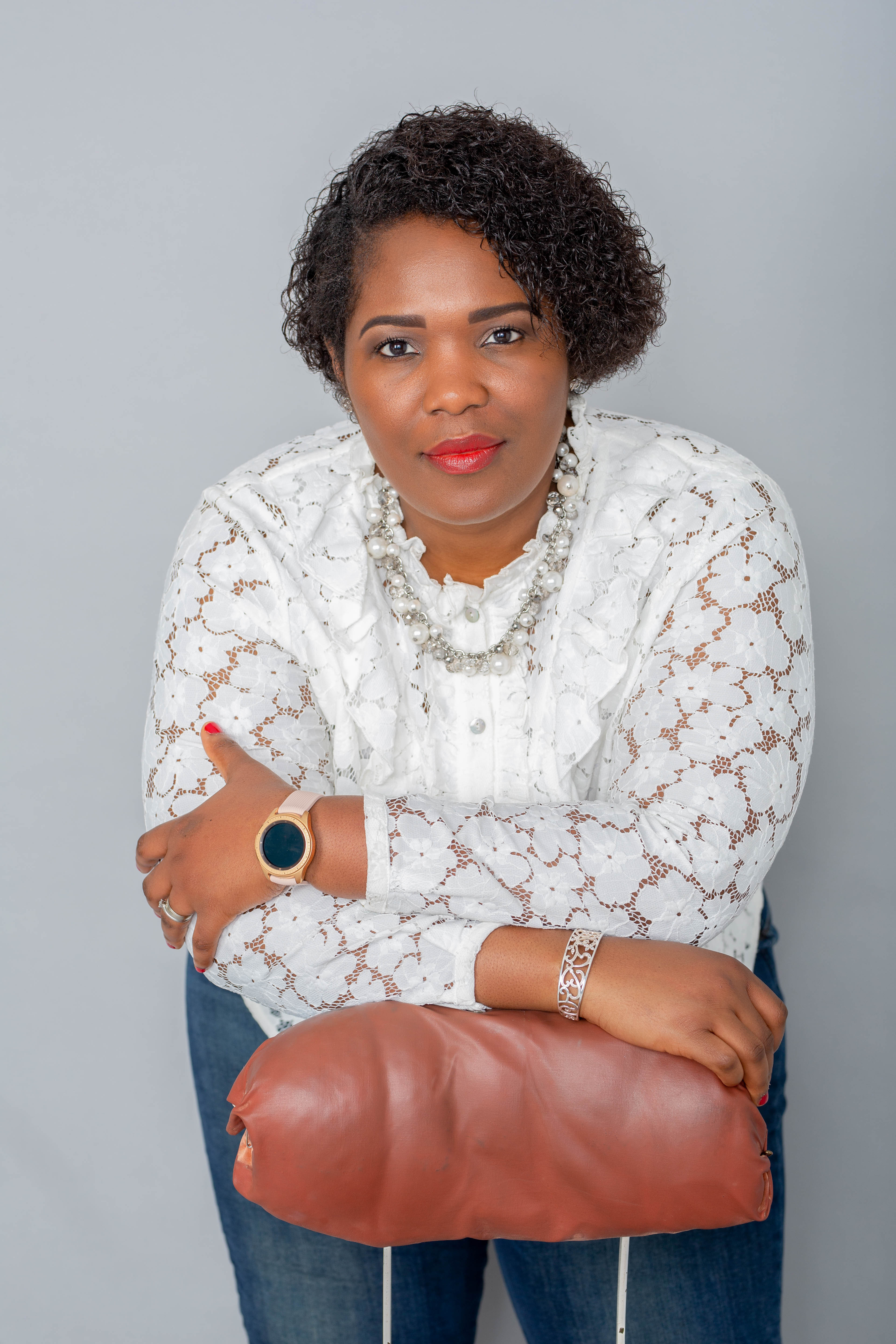 My name is Obiamaka Lawanson; I live in the UK, and Ojiioma is a UK-registered company. Our products are manufactured in Italy as is it the best place to get quality.
I've always liked shape-wear, and I believe that regardless of your size, shape-wear does something to help smooth out the ripples, as I like to call them. However, I felt there had been a gap in the market concerning skin tone. We have the option of black or beige – the beige is good, but it doesn't do anything for our tone. And very few big brands cater to people that look like me with our various shapes. So I thought something had to be done. At the moment, Ojiioma has three products with two different skin tones to see how we will be received in the market.
Ojiioma started during the lockdown. Why did you decide to start, then?
Some people may say it wasn't a good time to start a business, but for me, the lockdown was a time to incubate and start putting things together.
I realise that many people lost their jobs during the lockdown, and I could have quickly become one of those people. I work as a contractor in project management, and just before COVID hit, I started working a perm job because of IR35. There was a real possibility that I could have been one of those people. However, I am Christian, and my faith plays a significant role in my life because I don't know where I would be without it. One of my prayers during that time was for me to be empowered and also to be able to empower others. I wanted to be able to help my church and others who were going through a lot. I felt that a day job wouldn't necessarily allow me to do that, and at that time, we were all working from home. So I started my business, everything just worked together, and now I am here.
How has your brand been able to empower others?
I recently saw this quote: "You only fail if you quit." That quote impacted me because of how true it is.
I don't think many people understand why starting a shapewear brand is such a big deal. When I began Ojiioma, I started because I felt I was addressing an issue that affected women of colour. As women of colour, we are limited in our choices of shapewear; the primary colours in the market at the moment are black or beige. However, I want to bring more colours and products into Ojiioma, so everyone finds their match. At the moment I have two different colours and three products.
One of the ways I have been able to empower others is by showing that they can start their business with baby steps, with whatever they currently have. Ojiioma is self-funded; I have had no help or investors in starting my business – it is all coming out of my pocket, but the important thing is starting. You don't have to have it all together first, sure there will be bumps along the way, but if you stay the course, you will reap the fruit.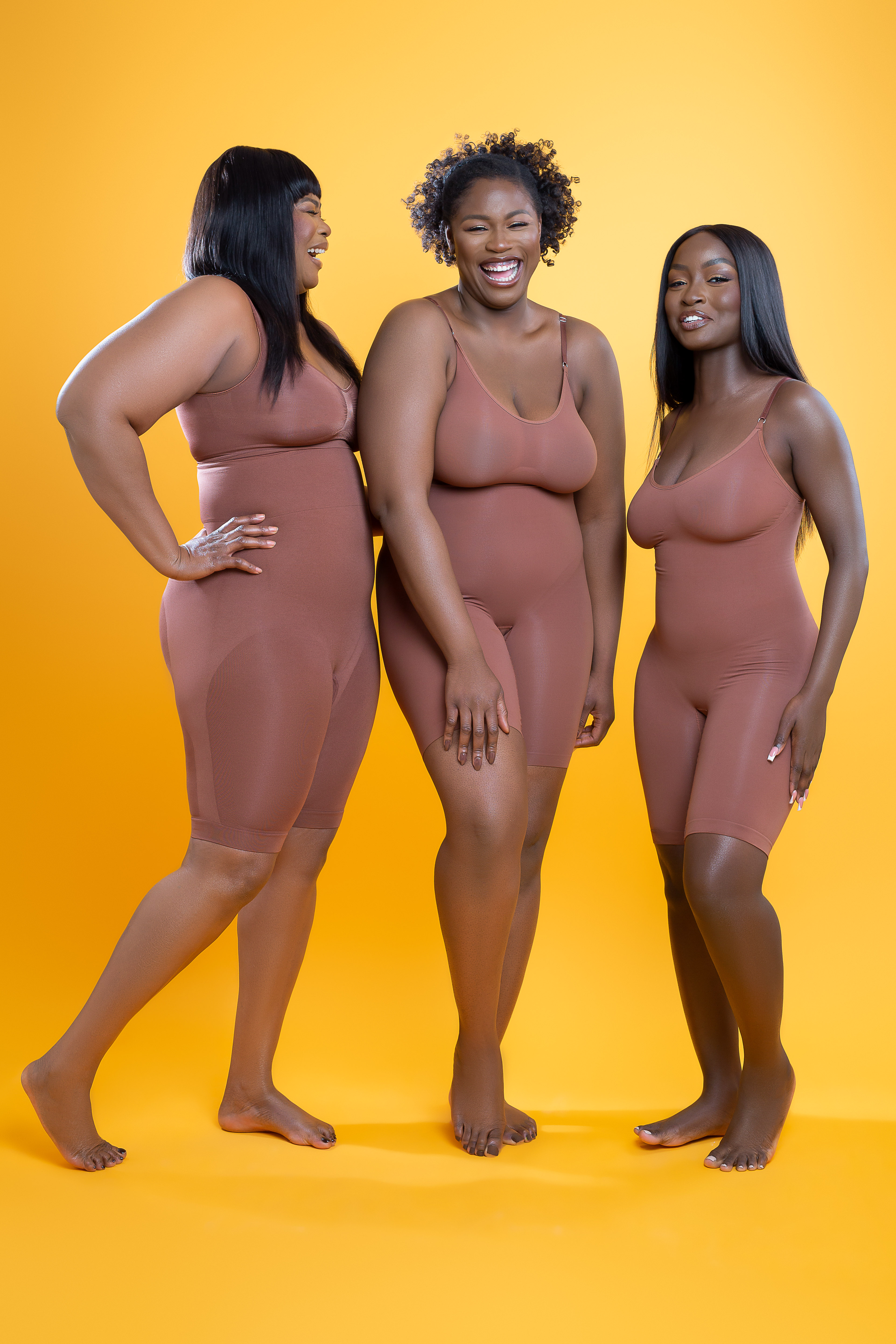 What challenges have you encountered since you have started?
Starting the business was challenging, finding the right manufacturer for the products and researching the type of colours I wanted. However, my main challenge is marketing, getting the message across to people so they can buy from Ojiioma. Getting people to build trust in the business has proven the biggest stumbling block. In my opinion, we are a better alternative to what is currently in the market, and I would say that my shapewear is the only one that has 120 days guarantee.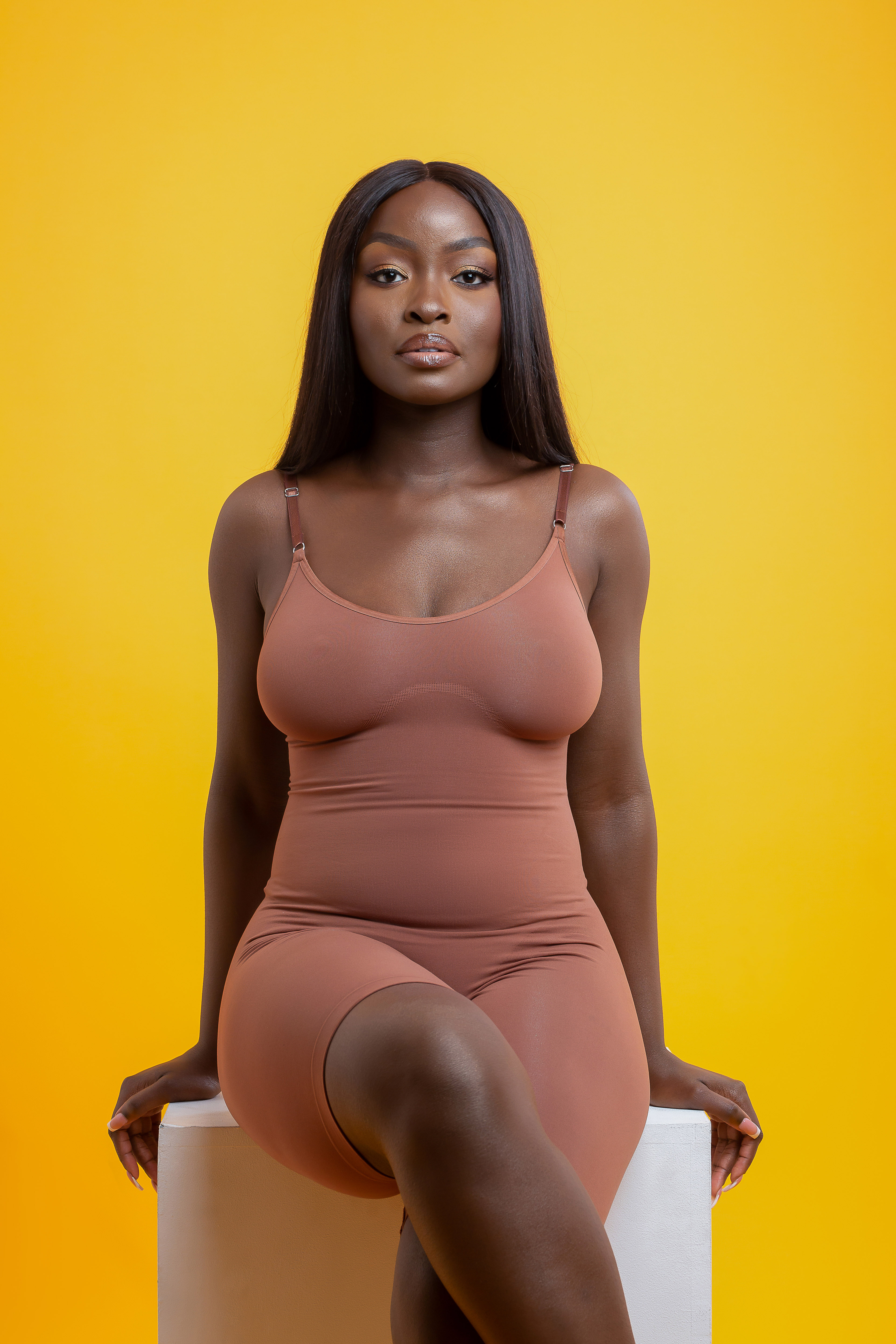 Why do you think it's so important for black women should be able to get into creative entrepreneurship spaces?
I believe that our stories can be best told by us. Whether people agree or not, black people are built and shaped differently. It's not one shape, one colour or one size fits all. As a person of colour, we are shaped differently. I had many women test my shapewear and they always comment on how different it is compared to what is out in the market and how it accommodates different needs. I believe that black women are in the best position to tell the stories of other black women.
What should we be looking forward to from Ojiioma in the future?
I am hoping for big things, Ojiioma turned 1 year old on July 6th. I am expecting us to become the preferred shapewear brand for women of colour – for women in general. I want to try to not just go with the crowd and do what everyone else is doing. So I don't get lost. I want to have a niche line and not just do too much. I want to keep things simple classy and luxurious.
To find out more about Ojiioma, please click the link below!