The lives of black men in the UK have long been adversely affected by negative public perceptions. We are often turned away from jobs because we are not the "right fit", while on the streets, we are regularly treated by police as dangerous suspects.
In a 2011 study, Media Representations & Impact on the Lives of Black Men and Boys, conducted by The Opportunity Agenda, negative mass media portrayals were strongly linked with lower life expectations among black men. These portrayals, constantly reinforced in print media, on television, the internet, fiction shows, print advertising and video games, shape public views of and attitudes toward men of colour.
Black male achievement is seldom celebrated in the UK mainstream media. Rather than waiting for things to change, we want to use our own framework to do this. It's consistent with our desire at The Common Sense Network to 'discover stories from across the political spectrum, local stories, stories that hold power to account, that uncover wrongdoing, that empower the forgotten and the unheard.'
In a wide range of ways, the overall presentation of black males in the media is distorted, exaggerating some dimensions while omitting others. The truth is there are many black men working hard to do a lot with a little, changing the world and playing on their own court. In this series, we want to introduce you to 10.
On the 23rd of July 2020, we sat down with Joseph Adeyemi to find out more about his journey and mission.
Strangers describe me as…
Upon initial interaction, most would perceive me as a cool dude, social and approachable. I love hearing/understanding people's stories, so I find it easy to connect, then subsequently try to leave a positive mark where I can.
Close friends would describe me as…
Poetic. I have a way of viewing things, it is not always efficient but it will always evoke thought and/or a reaction. Other than that, I hope they regard me as a good friend and counsellor when necessary.
Only I know that I am…
A thinker. My natural state is closer to shy and reserved, it was in my mid-teens where I grew to overcome fears and assume the courage necessary to be an entrepreneur or hold a room – the shy boy will always be inside though.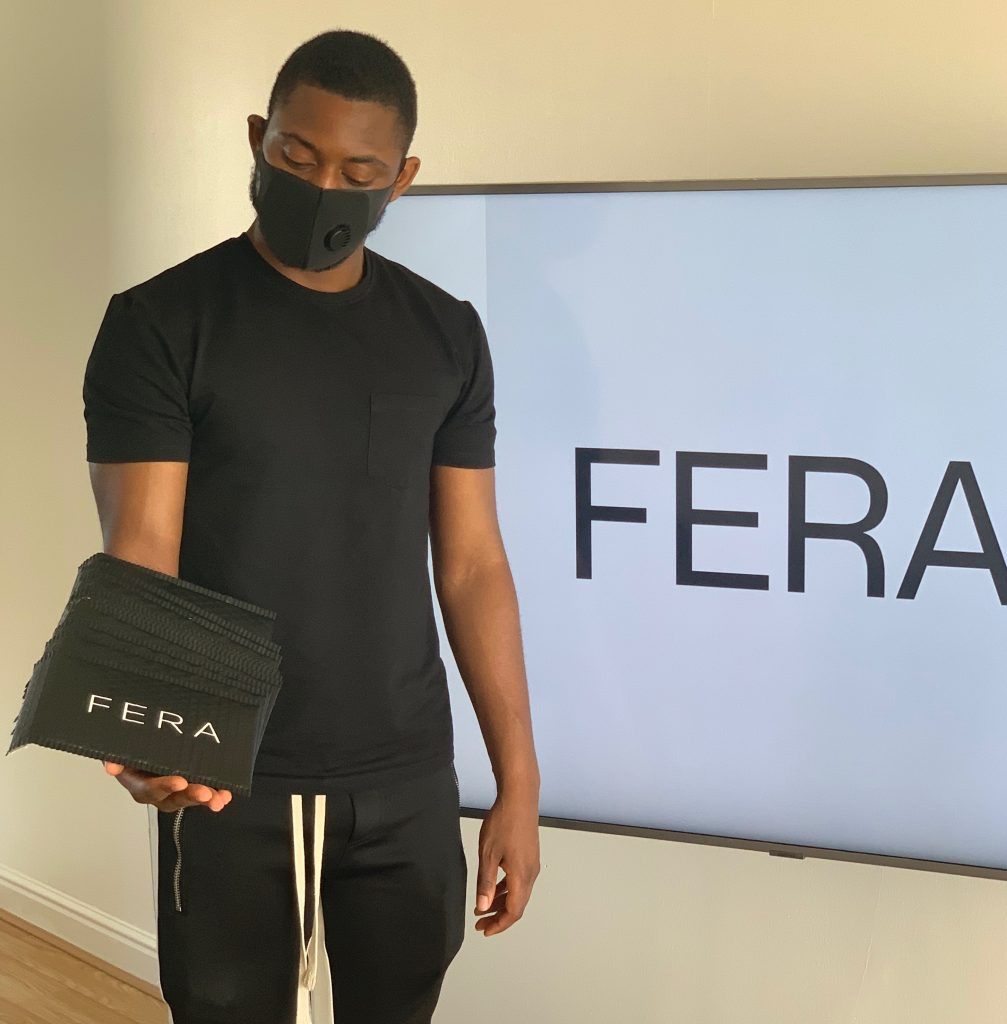 How did this all begin?
I was born in Nigeria, June 1996. A few years after I was born my mum came to London in search of a better life for us, leaving me in Nigeria with my grandparents in my early life. In hindsight, that period shaped my very being. Surrounded by African wisdom, my affinity with values and principle is probably annoying to those around me but it also means I always see the long-term picture always as opposed to short-sighted living.
My first experience of business, albeit informal, started in my south London secondary school. I was one of the famous snack sellers in the playground eventually getting to a place where younger students would sell my stock for their own wages. The first formal experience was a company called 'Find your Space' which I started with my friend and housemate, after noticing that students were constantly being exploited by the private housing market. We set out to mitigate this challenge and protect the students who were sometimes as young as 18 years old. We connected them to affordable student housing whilst also giving genuine agents, developers, and landlords much needed access to the student market.
Fast forward to the present day, with a few ventures down the line, I currently run an organic skincare line with my fiancé. The brand has been built to deliver organic skincare solutions in simple and innovate ways. The skincare market is worth £2.3billion in the UK with 34% of consumers purchasing natural or organic skincare products monthly – that number has almost doubled during quarantine with both men and women having the time to monitor their skin, this is a habit that is predicted to continue. Where FERA differentiates itself is its simplicity, design, and innovative supply chain. All the products are well known, sell themselves, can be used alone or in conjunction with others, and the brand design very much fits a modern aesthetic.
How have things been since you started?
We have been officially launched for a few weeks having spent the best part of 18 months working on product testing and branding. The support has been immense, floods of people have supported the brand by buying, sharing and giving great feedback. The testimonials have been the biggest positive. Having a product that works and is solving problems is amazing. Having spent some time building, launching has presented different challenges, things such as constantly posting on social media, engaging with the community and trips to the post office take some getting used to!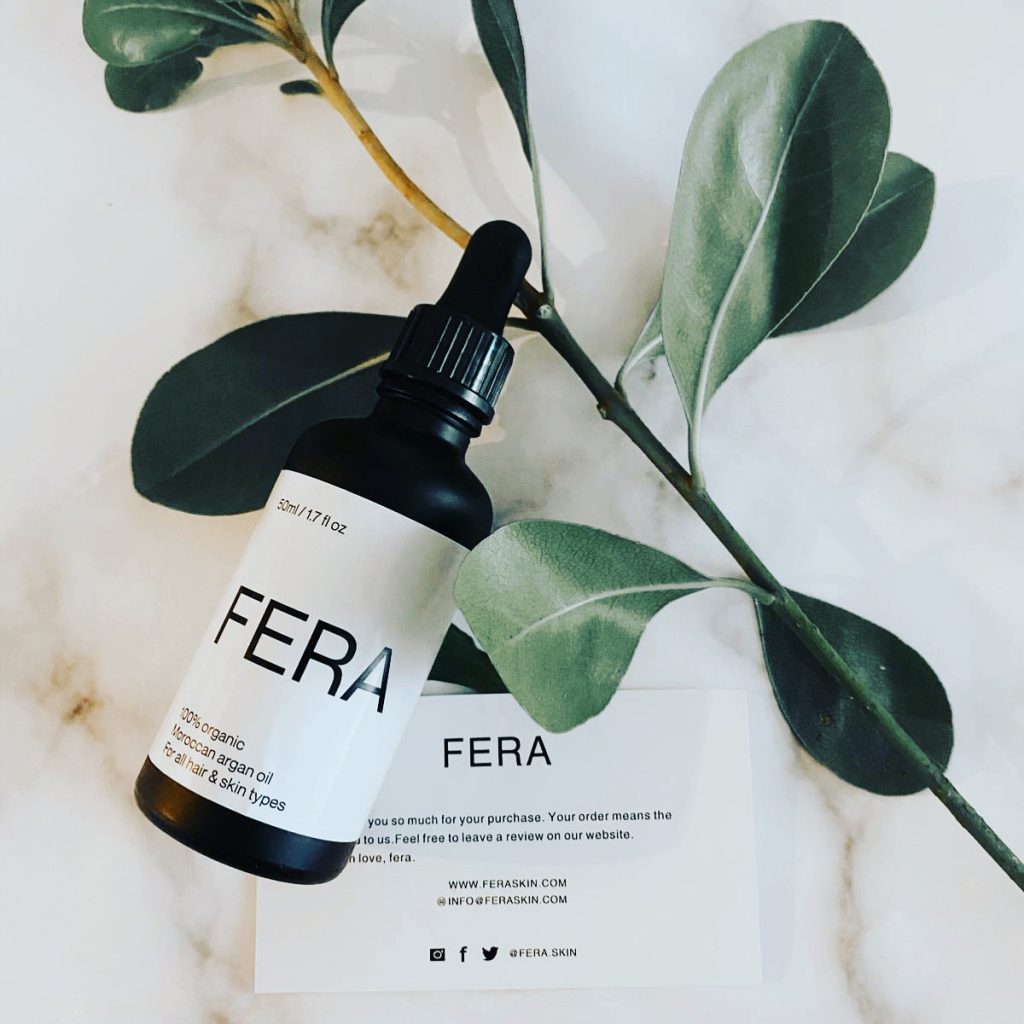 What do you hope to achieve with this project?
I hope for the FERA brand to be a staple in natural skincare over the next 3-5 years, I see us as the new default option when looking for classic products i.e essential oils, shea butter. Our product offering, design, and innovative skin tech will allow us to achieve our goals.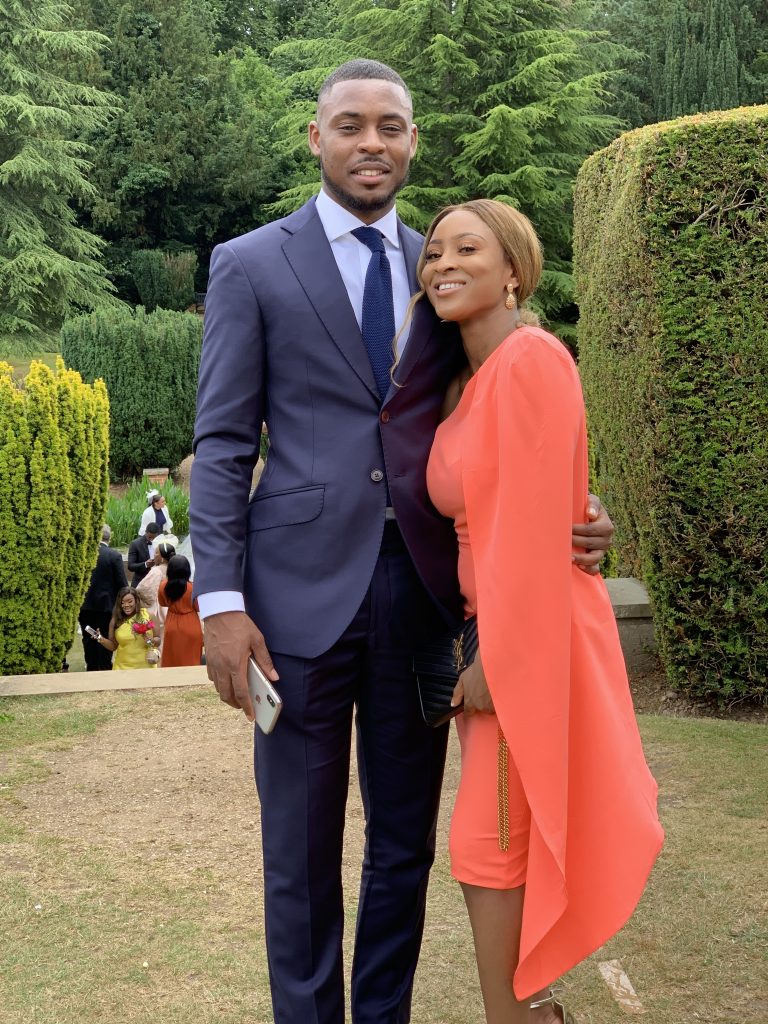 What has surprised you so far about your personal journey?
The passion that my fiancé and I have developed for the skincare industry has been refreshing, we are all over everything skincare, from social media to articles to new products.
What are some of the ways you've made an impact thus far?
Impact for us is to make people feel happier and more confident in their skin, genuine positive feedback is the most rewarding part of this job.
What have you found most personally challenging about leading on this project?
Coming from a finance and economics background, the most challenging part has definitely been adapting to consumer goods. I now have to think like a consumer 24/7 – from social media posts, to sales funnels and customer service. It's a whole new world but I am enjoying it.
What does success look like to you?
Bringing the vision to life, building the number one shop for natural skincare stocking in retail stores; Introducing our online skin consulting arm; and bringing FERA natural skin tech to the market. Having an engaged community of consumers and most importantly being the number one problem solver for skincare.
All support is appreciated. People can support either by purchasing from us or recommending our products. We are an innovation and customer-centric brand, we want all the feedback and all the collaboration. People can reach out to me personally, I am no expert but I am enthusiastic about doing amazing things, wherever we can collaborate, it is our duty to manifest.
What can we look forward to from you?
On a personal level, FERA is the first of a few brands I hope to bring to market. I enjoy consumer storytelling, technology and culture, I see myself operating at the intersection of these spaces. The goal is to create a stable of authentic brands that fit into the modern world. My eye is always open for where we can leave our mark, let's work!