The proposed 1% pay increase for NHS workers in England has caused quite a storm, a few days after Rishi Sunak announced the budget. An independent panel is now considering the pay rise and that the proposal would cover most hospital staff. After the committee makes their pay recommendations on the proposal, ministers will decide if the proposal passes in parliament. If the 1% pay rise does get passed in parliament, it will go against the government's 2.1% pay rise promise for NHS workers that it made last year.   
In response to this proposal, a demonstration against the pay rise occurred over the weekend in Manchester. Despite rules banning large gatherings of people, due to the current pandemic, 40 people turned up to the protest, and a 61-year-old woman was fined £10,000 for organising the protest. A nurse's union has set up a £35 million fund to help those wanting to strike over the proposal, and Unite, another union for the NHS, is thinking about proposing a strike ballot to its members. The Royal College of Nursing has also come out and says that its members should be getting a 12.5% increase in pay.
Despite uproar by the sector and the Labour party, government ministers have defended this proposal. Ministers such as Matt Hancock suggested that the proposal is along the affordability lines and reflects the "difficult financial circumstances the country is in". Boris Johnson has also come out and defended the proposal citing the same reasons as his health secretary. Health minister Nadine Dorries was also quoted in saying that she was "pleasantly surprised" by the 1 per cent rise and has defended the proposal on BBC Breakfast.
However, there are several voices of disagreement. Those who are against the proposal believe it is insulting to those in the industry. One of the outspoken voices against the proposal was Patricia Marquis, a representative of The Royal College of Nursing. She warned on Times radio that staff members could leave this sector because of this pay rise proposal. Sir Keir Starmer has also criticised the government over the proposal by tweeting "that you can't rebuild a country by cutting nurses' pay". In the same tweet, the Labour leader shared the Daily Mirror's front page, which had the headline "Insult to Our Heroes", referencing the pay rise proposal.
There are many perspectives on this proposal, both in support and against it.
Does the Government not care?
NHS workers over this pandemic have received tremendous support from everyone in this nation. Recently, this government was provided with the opportunity to give these fine people a just reward for putting their lives at risk for the greater good. This opportunity was to provide a fair pay rise to these workers, and in doing so, this government would have gained some praise. It would be a no brainer for any political strategist or politician to give NHS workers a modest rise.
But somehow, this government screwed up this opportunity like a football team losing a match four-three when they were three-nil up. Not only has this government gone against its promise a year ago, but their decision could now result in strike action and more people leaving this industry during a global pandemic. The consequences of this decision are enormous. Yet again, like with the Eat Out to Help Out scheme and the A-level saga, this was avoidable. According to a poll for the observer, 72% of the public believe the pay deal should be more generous. It clearly shows that people have more sense than those they elect as parliament members.
Dominic Cummings will see a £40,000 per year pay rise, and while this occurs, NHS staff will put blood, sweat and tears to keep someone alive with little moral and little consideration by the government. The government will say that 1% was what they could afford while spending 2.6 million pounds on fitting out a new briefing room in Downing Street and wasting billions on private companies' contracts. It seems this "pay rise" is not about affordability; it is about something else.
Maybe (shock horror) this government does not care about NHS workers, only their friends of private companies and their fellow parliamentary colleagues.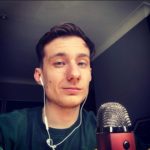 Hamish Hallett is a journalist/broadcaster part of the scribe team at Common Sense. He has a deep interest in current affairs, both domestically and internationally, which you can see through his written work and his podcast called A Spoonful of News. Hamish loves to understand what makes people tick and get to the root of today's issues. Away from the network, Hamish has a profound interest in reading books, keeping active, travailing, meeting new and exciting people and controversially having ham and pineapple on pizza.