London's Metropolitan Police Service has allowed predatory behaviour to flourish within its force and failed to adequately protect members of the public from abuse, as well as its own female staff, according to a review that accused the organization of perpetuating a misogynistic, sexist, racist and homophobic internal culture.
"The Met has not protected its female employees or members of the public from police perpetrators of domestic abuse, nor those who abuse their position for sexual purposes," read the 363-page report by Baroness Louise Casey, published on Tuesday.
"Despite the Met saying violence against women and girls is a priority, it has been treated differently from 'serious violence.' In practice, this has meant it has not been taken as seriously in terms of resourcing and prioritisation."
Police Commissioner Mark Rowley said in a video statement on Tuesday that the force "fully accepts" the review's findings and intends to act on them.
"I'm sorry we've let you all down, and we will fix this," he vowed, citing a "turnaround" plan to address systemic issues within the force.
The United Kingdom's largest police force came under intense scrutiny after Wayne Couzens, a serving Metropolitan Police officer, was convicted of the kidnapping, rape, and murder of Sarah Everard, a 33-year-old London woman in March 2021. The killing sparked a national conversation about the stark issues with policing.
One day after Couzens was sentenced that year, another serving officer, David Carrick, was arrested, accused of rape. He had joined the ranks of Britain's worst serial sex offenders – later pleading guilty to raping multiple women over a period of almost two decades, again reigniting calls for urgent reform.
Grappling with the series of scandals and a growing crisis of trust, the Metropolitan Police then appointed Casey, a member of Britain's House of Lords who has worked for years on social welfare, to lead an independent inquiry into its institutional culture and standards of behavior.
Her review began in February 2022. It paints a damning picture both of how seriously violence against women and girls is taken, and how crimes against them are investigated. "Instead of access to fast-track forensic services, officers have to contend with over-stuffed, dilapidated or broken fridges and freezers containing evidence including the rape kits of victims, and endure long waits for test results," the review said.
Casey called the report "rigorous, stark and unsparing" in the foreword. When asked by Britain's PA news agency whether there could be more officers like Couzens and Carrick in the force, she said: "I cannot sufficiently assure you that that is not the case."
She called on the Metropolitan Police to reform itself, and said that far too many Londoners had lost faith in the force to protect them.
It is not our job as the public to keep ourselves safe from the police. It is the police's job to keep us safe as the public," Casey said in the foreword, pointing out that Carrick was not caught after action taken by the Metropolitan Police, but only after one of his victims came forward and reported him to the Hertfordshire Police – spurred to speak out by a statement made by Everard's mother.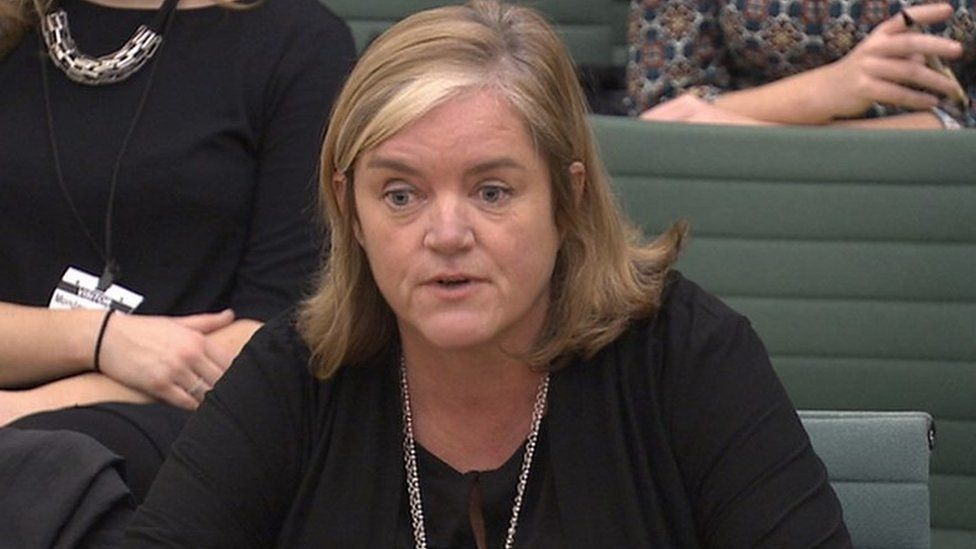 Casey also said the Met should accept it is institutionally corrupt, as branded in 2021 by the official inquiry into the murder of the private eye Daniel Morgan, which the Met rejected.
The report said cultures of "blindness, arrogance and prejudice" are prevalent, and Casey added: "The Met can now no longer presume that it has the permission of the people of London to police them. The loss of this crucial principle of policing by consent would be catastrophic. We must make sure it is not irreversible."
She added: "It is rot when you treat Londoners in a racist and unacceptable fashion. That is rotten."
Keir Starmer, the leader of the Labour party, said: "The racist, sexist and homophobic abuses of power that have run rife in the Metropolitan police have shattered the trust that Britain's policing relies on and let victims down.
"For 13 years there has been a void of leadership from the Home Office, which has seen Britain's policing fall far below the standards the public have the right to expect."
Home Office officials insist they have put police reform measures in place. Suella Braverman, the home secretary – who with Khan appointed the commissioner, backed Rowley: "It is clear that there have been serious failures of culture and leadership in the Metropolitan police.
"I will continue to hold the commissioner to account to deliver a wholesale change in the force's culture."
Harriet Wistrich, of the Centre for Women's Justice, said Casey's findings were "without precedent in its unswerving criticism of a corrupt, institutionally racist, misogynistic and homophobic police force".
She said the two government inquiries after the Couzens scandal should be given greater powers and placed on statutory footing.