Liverpool have finally won a domestic league title after 30 years of waiting.
The last time they won one Sir Kenny Dalglish was the manager, a club legend who now has a stand named after him at Anfield.
Liverpool has come close in recent years, however, they finished second last year and 6 years ago they came even closer.
In a guilt edge spectacle that would have seen Liverpool take a six-point lead at the top with two games to go, a literal slip at a crucial moment against Chelsea by one of their greatest players ever, Steven Gerard, proved fatal in their title chances.
A bad run of form followed, Liverpool's title hopes ended and Manchester City lifted the trophy that season.
Liverpool has been on the rise since the appointment of Jurgen Klopp in 2015. Season by season the well-renowned manager has assembled an elite team that has seen them become a formidable force not only in the country but Europe too.
Throughout his tenure he has reached three finals in four years, losing two in a row before winning the Champions League in 2019.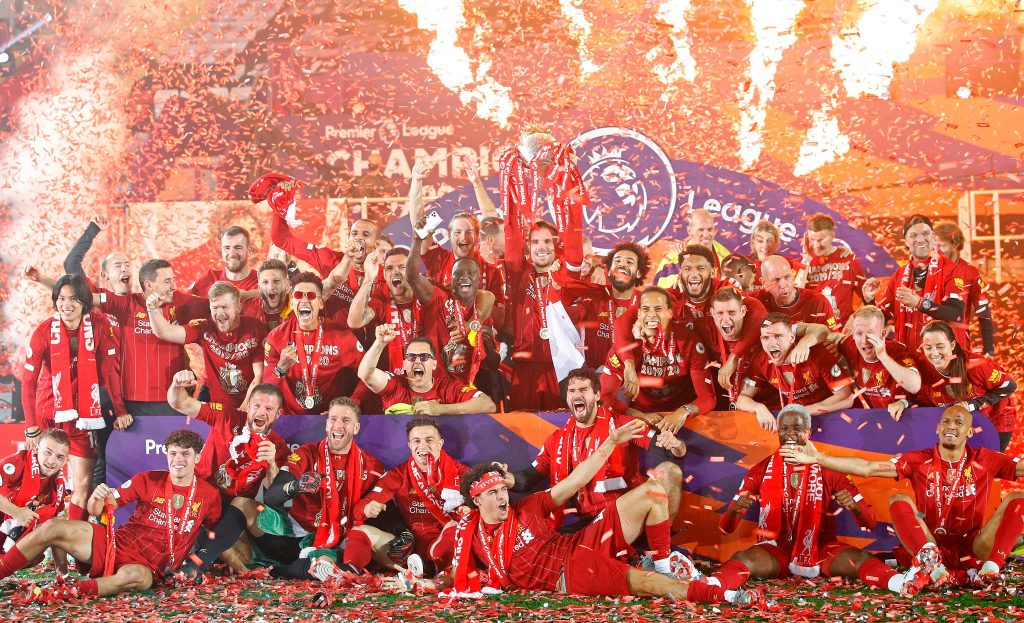 Liverpool started very strong in this year's campaign. Staying top of the table from November and unbeaten for 44 games, just five games shy of the Premier League record (link) .
Since the post COVID return, they've looked shaky but they could afford that luxury with the gap they created.
They were on pace to set points and defensive records however, any chance of reaching the points record was snuffed out by their loss to Arsenal.
Likewise, since the return, they've conceded too many goals to claim the defensive record but that didn't dampen their trophy presentation after an eight-goal thriller against Prem rivals Chelsea.
The stand out players for this campaign have been the usual core of Salah, Mane, Van Dijk and Allison.
The emergence of Trent as one of the most promising right-backs in the world certainly aided the cause, his ingenious corner during Liverpool's historic comeback against Barcelona in the Champions League semi-final now folklore.
Jordan Henderson has been the heartbeat of this team and kept them ticking before his injury.
His work rate and efforts lauded him early praise as a potential PFA player of the year and he has already won the Football Writers Footballer of the Year award.
This title win could spell a new era for Liverpool.