During an Amazon Prime Video broadcast of a Premier League fixture between West Bromwich Albion and Leeds United, pundit and former Arsenal winger Karen Carney said that Leeds were promoted from the Championship 'due to Covid'. Leeds United hit back on their official Twitter account, and owner Andrea Radrizzani defended the tweet, labelling her comments as "unnecessary and disrespectful".
As a result of the fallout, sexist trolls have targeted Carney. Whilst we should strongly condemn sexism in any form, Leeds should not delete the tweet or apologise for their words. Equal rights does not mean female pundits are exempt from criticism; neither should the club be held responsible for an individual's actions.
Controversy on Amazon Prime Video
In December 2020, Leeds United played away at The Hawthorns to West Bromwich Albion (WBA) in the Premier League. An own goal and a screamer from Leeds winger Raphinha contributed to a 5-0 thrashing of the home side.
Despite WBA holding champions Liverpool to a draw in their last game, and Sam Allardyce being brought in specifically for the task of avoiding relegation, they were simply no match for Leeds, who have had a somewhat mixed (but certainly entertaining) season thus far, after their return to the top flight after more than fifteen years.
However, the result was overshadowed by the controversy during the coverage. Pundit and former Arsenal winger Karen Carney said that Marcelo Bielsa's side were only promoted from the Championship 'due to Covid', referring to the three-month football hiatus back in March due to Covid.
Carney said, "….I actually think they got promoted because of Covid in terms of it gave them a bit of respite. I don't know whether they would have gone up if they didn't have that break".
Leeds United's official Twitter account responded to the comment publicly, tagging Amazon Prime Video Sport, and pointing out that they won the Championship by a clear ten-point margin.
Leeds midfielder Mateusz Klich and defender Ben White backed the club, posting emojis to show their disagreement with Carney. As of December 30th 2020, the tweet is still up, signalling their intent to stand their ground.
The Fallout
The main controversy seems to be from three main talking points; whether or not Leeds and Andrea should be held responsible for trolls' sexist comments, whether or not the post itself could be perceived as sexist, and if her comments were unfounded and fraudulent enough to be called out publicly.
Carney was subjected to horrendous sexist abuse from Twitter trolls. Comments such as "back to the kitchen", "this is why women shouldn't be pundits" and "slag" were thrown around.
Former England, Leeds and Manchester United defender Rio Ferdinand urged the club to delete the tweet, whilst others suggested that Leeds United would be responsible for any and all abuse that Carney has received.
Despite this, Leeds United's owner Andrea Radrizziani has claimed responsibility for Leeds' tweet and defended his position.
He said "I take the responsibility of the Club tweet. I consider that comment completely unnecessary and disrespectful to our Club and particularly to the fantastic hard work of our players and coaches whom were understanding on the pitch for the last two championship seasons by all stats."
He and Leeds have since condemned the abuse Carney has received.

Criticism is Not Gender-Specific
This situation raises questions as where the line is drawn between influence and personal responsibility. Some have questioned whether the post itself was sexist, and if Leeds are directly responsible for the sexist abuse that has been directed at Carney.
Many feel that the post was sexist itself because Leeds publicly called out a female pundit and speculated as to whether or not the same action would be taken against a male pundit.
They point to the sexist comments directed at Carney and attribute it to Leeds singling her out publicly.
However, this is a dangerous misnomer for two reasons. Firstly, there is no evidence that Leeds' tweet was in any way sexist or discriminatory. Carney chose to make her comments about Leeds on national broadcast, and therefore Leeds called her out publicly.
It isn't as if Carney isn't used to being in the spotlight; she has won several trophies in her career as well as being England Women's third-most capped player.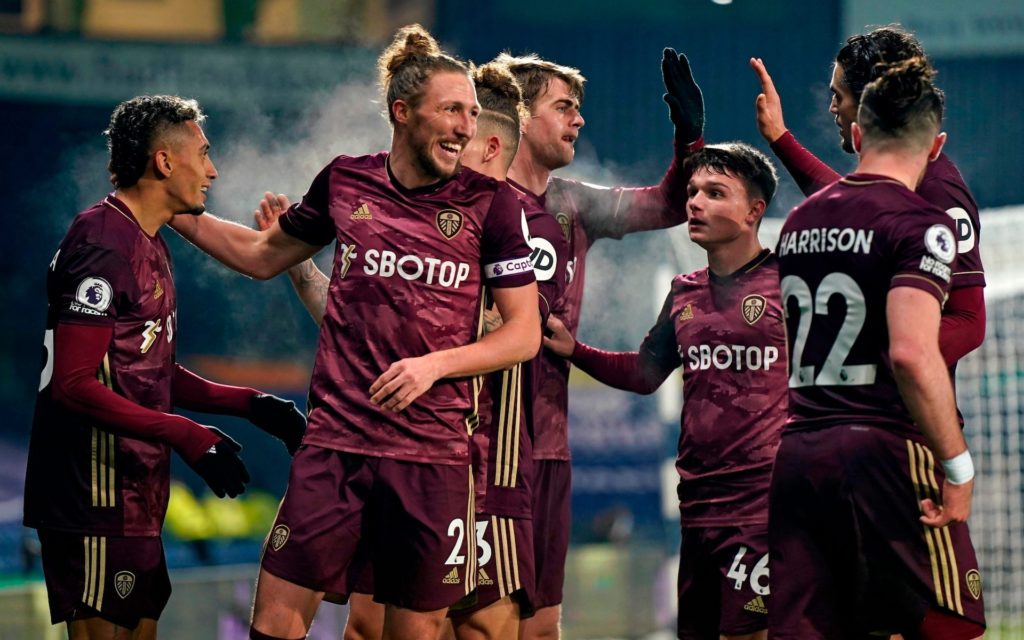 Leeds United and Andrea felt as though the Club's integrity was being called into question, and reacted accordingly. Although it is correct to condemn sexist abuse, neither Leeds nor Andrea can be held responsible for troll's comments.
Whilst it's understandable that as a well-respected club and owner respectively they are expected to act and speak in a certain manner, this is only applicable up to a certain point.
Secondly, ultimately a person is responsible for their own actions. Sexists don't need much of a reason to be sexist. On another given day, it could be another situation and they'd reappear from the woodwork. The only people responsible for a sexist's behaviour are sexists themselves.
This is further backed up by the condemnation of the comments by both Leeds and Andrea, so it's fraudulent to suggest they are responsible for the sexist abuse.
If we want to truly stand up for women's rights and equality, then we can't make more of a point of Carney facing criticism than any other person.

The fact that Carney is being treated with 'kid gloves' by some people proves that there are some who still hang onto outdated attitudes towards women. They still believe that women are 'softer' then men, and therefore deserve to be treated differently to men.
Equal rights mean exactly that. By definition, there is no room for selectivism.
Were Her Comments True ?
Most people believe that Carney's comments referred to something called 'Bielsa burnout'. Leeds manager Marcelo Biesla is known for his high-intensity training regimes and in-game tactics which involve constant running for 90 minutes.
Bielsa's teams usually perform well for most of the season with this style of play, but eventually experience significant fatigue which leads to a drop in form.
An example of this was in the 14/15 season. Bielsa was managing French team Marseille in Ligue 1, and were top of the league by Christmas.
Fatigue kicked in and the team's form dipped, eventually finishing fourth, barely scraping Champions League qualification.
Carney was referring to 'Bielsa burnout' when making her comments. Based upon his track record with football teams, it would be understandable why she said that the team would have benefitted from a long hiatus.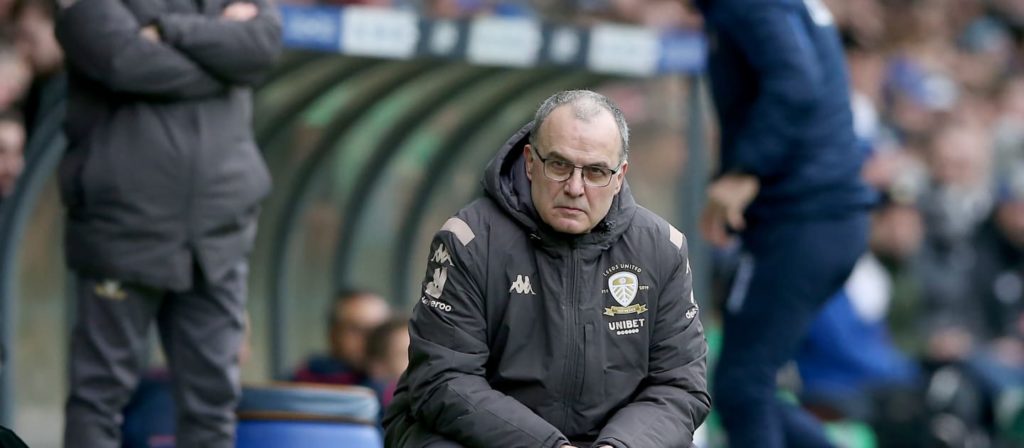 A break from football would have given the players significant respite and allow them to overcome fatigue. This would mean that it would be a refreshed Leeds United team on the pitch after the restart of the Championship.
This logic could be inaccurate for two main reasons. Firstly, although Bielsa's teams do experience burnout, anything is possible. To try to predict the future based upon previous history is reasonable and logical, but not definite.
There are no absolutes in life, and especially not football. Things can happen that you think could never happen, and vice versa.
In the Premier League era, seven teams have won the competition; Arsenal, Chelsea, Manchester United, Manchester City, Blackburn Rovers, Liverpool and Leicester City. The three biggest clubs from this list are arguably Manchester United, Liverpool and Arsenal.
Logically it would seem that these three would win the title before the others, and in United and Arsenal's cases this is true. However, the truth of the matter is that Leicester City have won the Premier League title before Liverpool. This seems highly unlikely, but it's true.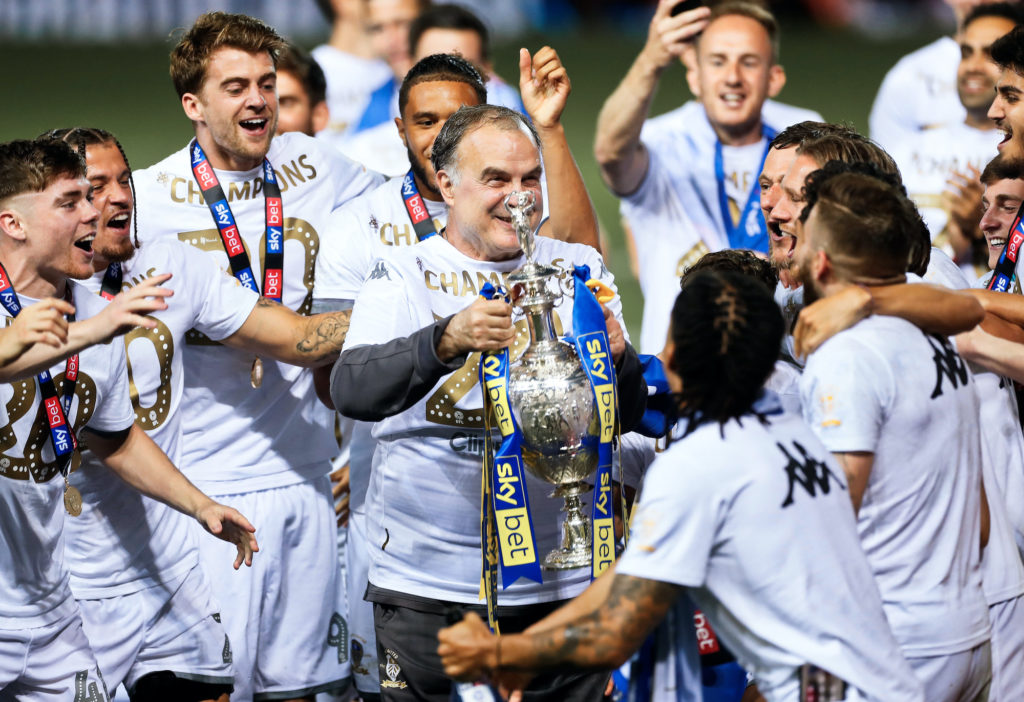 Track records and statistics are used increasingly by the football world as a whole. From television pundits to managers to players to even gambling sites, they are used to try to predict the outcome of a game.
It certainly paints a likely outcome of a result, but there are no guarantees of anything. People take issue with Carney's comments because it seemed to be based upon a hypothetical situation.
The other reason is that her point was proven to be partially untrue. After the restart, Leeds' first game was away to Cardiff City. They lost 1-0.
If Leeds had allegedly benefitted so much from the hiatus (as if they were the only team in the league to take a break), then why did they lose their very first game back?
Of course, they went on to win the Championship by winning seven of the last nine games left, but given the fact that they had won 20 and drawn 8 of their previous 37 matches, it was clear that Leeds were a team in form, and deserved to win the league in their own right.
To suggest they benefitted more from the hiatus is to undermine the team's form and question their sporting integrity.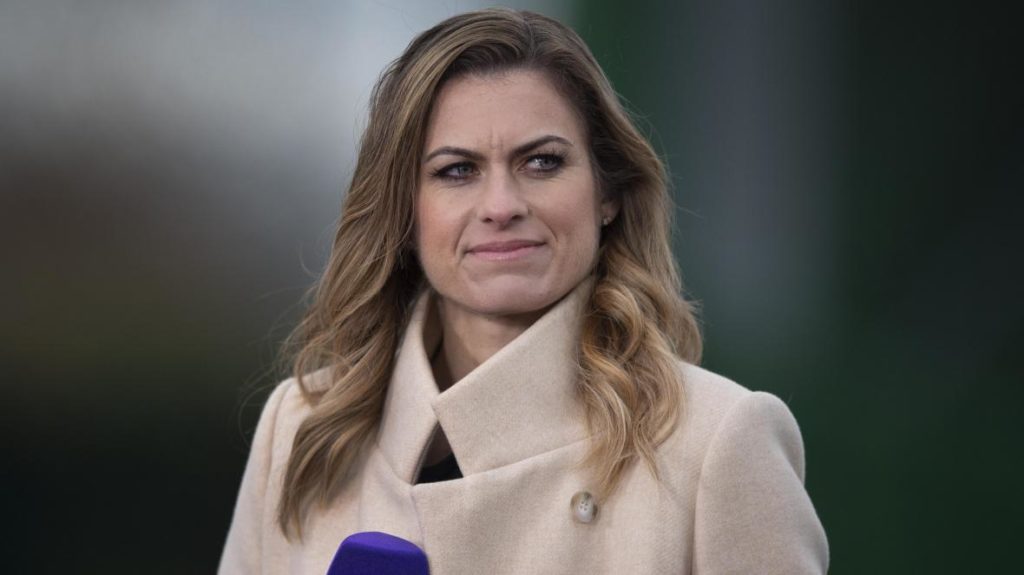 Leeds Should Stand Their Ground
The truth of the matter is that Leeds United have done nothing wrong in this situation. The club and the owner defended their integrity publicly, in the same way that Carney made her comments publicly.
This had nothing to do with Carney as a woman, but rather as a pundit. The comments were made on national TV, and so she was called out. Being a woman should not exempt her from criticism.
There was no evidence of sexism in the tweet, neither is it correct to indirectly blame the club or owner for the actions of individuals. To blame the owner and club for sexism is to imply that they are solely responsible for abhorrent abuse. This kind of gaslighting should be rejected.