John Bercow this week announced his resignation as Speaker of the House of Commons. His ten-year reign was marked by his charismatic personality, criticism from both sides, and his immense "memeability."
He has noticeably clashed with the government over their failure to progress with Brexit. A difficult figure to pin down, we look back at his political career.
What is the Speaker?
Parliament is in many ways an archaic beast, full of ceremony and strange roles (Black Rod anyone?) but the role of Speaker is rather straightforward. In essence, they determine who speaks in Parliament and steps in to maintain order when the debating MPs gets too rowdy. According to custom, no-one can speak unless given permission by the Speaker. The Speaker is also responsible for ensuring all debates follow constitutional and legal precedent.
Upon accepting the role, the Speaker must renounce their party affiliation to ensure an unbiased, non-partisan Parliament. John Bercow formerly served as a Conservative MP but has been very popular with Labour supporters and has routinely criticised politicians on both sides.
Speakers are selected from serving MPs who vote them into the role. A Speaker is elected either after a general election (at the start of a new parliamentary term) or if the current Speaker resigns or dies in office.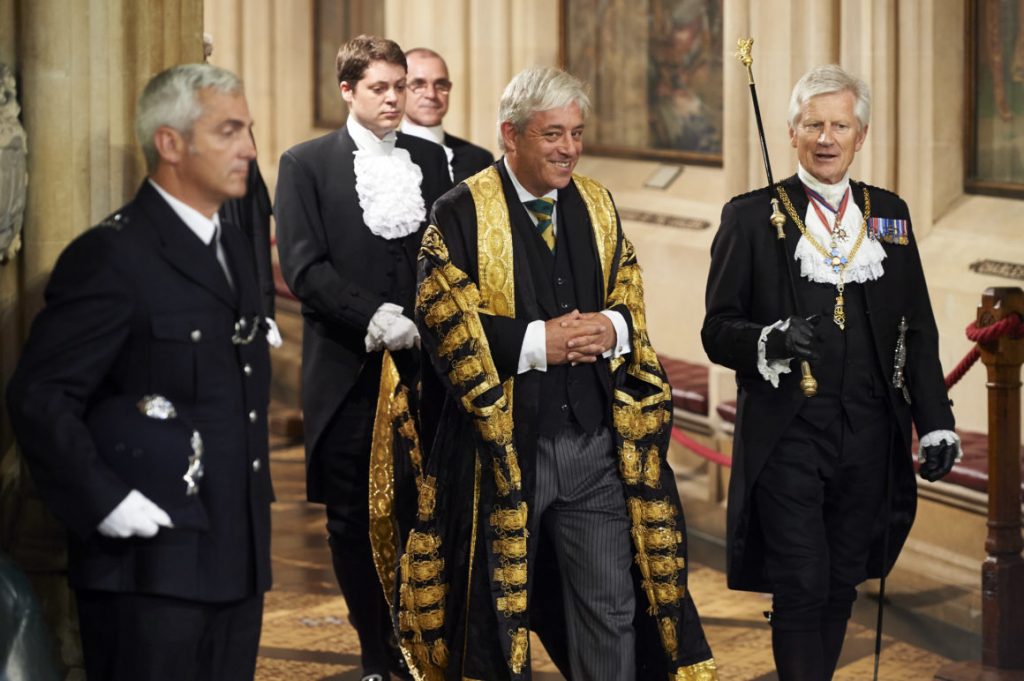 Who is John Bercow?
Born in Edgware in 1963, Bercow attended the University of Essex where he graduated with a degree in government. Whilst at university he was involved with a right-wing student group known as the Conservative Monday Club where he published a manifesto on 'assisted repatriation' of New Commonwealth and Pakistani immigrants. He left the club two years later claiming his views then were 'bone headed'. He has since then condemned his participation of the club, later supporting a ban on MPs joining the club.
After university, he was involved in Conservative politics, including the Federation of Conservation Students and the Conservative Collegiate Forum. He worked in banking before joining a lobbying firm. 
He was elected as Conservative councillor for Lambeth in 1986 and then won his first election in 1997 when he became MP for Buckingham. He was reelected in 2001 and 2005.
In 2001 he rose to Shadow Chief Secretary to the Treasury and Shadow Minister for Work and Pension in 2002.
In 2002, he defied the Conservative whip which attempted to undermine a Labour move to allow unmarried gay and heterosexual couples to adopt children.
He was appointed to the role of Shadow Secretary of State for International Development in 2003 but was sacked less than a year later after clashing with then Tory leader Michael Howard.
Rumours about his defection to Labour circulated for a while. In 2007 Bercow joined a Labour review of support for children with special needs, however, he did not join the party.
Bercow was criticised in the wake of the expenses scandal after it was found that he had avoided tax on the sale of his second home and claimed £172 for a journey of only 0.7 miles. He was accused of aiding in the cover-up of parliamentary expenses after it was found that authorities had destroyed evidence of MP expenses claims from before 2010.
His willingness to contradict the Tory whip meant he had many supporters in the Labour cabinet, leading to him being elected Speaker by a large number of Labour votes. He won the position of Speaker in 2009 (after the resignation of his predecessor Michael Martin) and in general elections in 2010, 2015 and 2017.
Bercow has faced allegations of bullying, which he has denied. His former private secretary alleged he was bullied by Bercow and told to sign an NDA (non-disclosure agreement). He set up an independent body to investigate harassment in 2018 but faced the resignation of three Tory MPs who claimed it was in protest at Bercow's handling of bullying allegations.
He has been notably vocal on Brexit, criticising the repeated attempts to get similar deals through Parliament as contravening parliamentary convention. He has frequently conflicted with Boris Johnson, particularly over his controversial proroguing of Parliament, as well as other hardcore Brexiteers.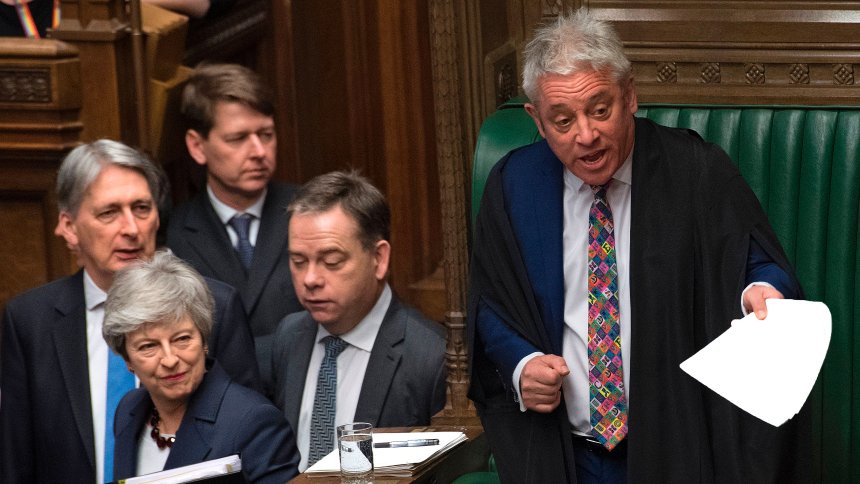 Voting History:
(note: because the role of Speaker means they cannot participate in votes, Bercow's voting history features many absences. A full list of his voting record can be found here.)
his voting on LGBT rights has been varied. He voted in favour of the Equality Act in regards to sexual orientation, yes on Civil Partnerships Bill, yes on the Gender Recognition Bill (which would allow marriages to remain valid if one member gained a gender recognition certificate). He voted to repeal Section 28 – a Thatcher law which banned 'the promotion of homosexuality in schools'. However, he voted against equalising the age of consent between heterosexual and homosexual relationships.
voted yes on the 2008 Climate Change Act – which aimed to ensure the net UK carbon emissions by 2050 is at least 80% lower than in 1990.
he consistently voted for UK support in the Iraq War but also voted in favour of inquiries into the war. He voted in favour of the renewal of indefinite detention for those accused of terrorism charges
has voted both for and against UK membership of the EU
voted in favour of considering a Parliamentary Bill to reduce the voting age to 16
twice voted against increase in university tuition fees
twice voted in favour of reforming the House of Lords to be made up of elected officials
voted in favour of the privatisation of Royal Mail
It's not hard to see why people have found it difficult to pin down John Bercow. During his reign as Speaker he has voted for both Conservative and Labour motions, been an iconic figure in Parliament and, on many occasions, shared our frustration at the lack of Brexit progress. After ten years in the role it's time for him to stand down. No doubt he'll be missed.