JENDAYA is a luxury fashion retailer delivering the best edit of diverse designers to a global audience. The curation of JENDAYA designers spans continents and includes a harmonious mix of big-label luxury brands alongside insider secrets.
Shining a light on the growing prowess of African and African diaspora luxury brands, their buying power and trendsetting ability, London-based e-commerce player JENDAYA launches are coming out of pilot mode after closing its £1m pre-seed round.
The London-based but Africa-focused platform was founded by CEO Ayotunde Rufai, who had the idea to start Jendaya after repeatedly acting as a personal shopper for luxury items in the U.K. for relatives back in Nigeria. Other co-founders include COO Kemi Adetu, CCO Teni Sagoe, and CSO David Elikwu; split across London, New York and Lagos, they launched Jendaya in December 2021.

From apparel to beauty and from home decor to accessories, Jendaya aims to bridge the continent's heritage with high-end consumers worldwide, shining a light on the abundance of talent and storytelling emanating from the region, by positioning African names seamlessly in the same league as seasoned western labels such as Issey Miyake, Lanvin and Givenchy. Well-poised to satiate the growing appetite for African goods, Jendaya is expected to solidify its position as a crucial market player by providing a lucrative route for international luxury companies into Africa with its nuanced operational understanding of transforming and empowering African luxury brands into successful online businesses. A truly global offering.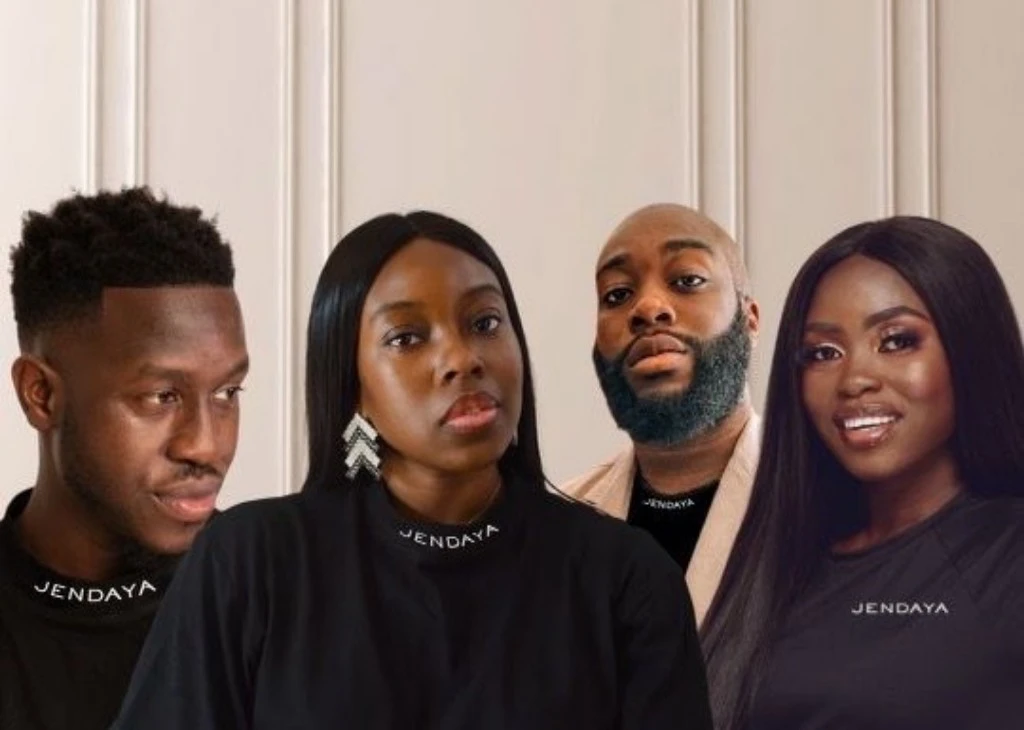 According to data from Euromonitor International, the luxury goods market in Africa and the Middle East was valued at $35.48 billion in 2019, with designer apparel and footwear alone generating $7.2 billion at retail
They told Common Sense, "We are looking forward to putting a permanent spotlight on the unique craftsmanship of African fashion whilst empowering local African artisans and manufacturers. As well as contributing to the sustainable growth and economic development of emerging brands and highlighting Africa, not only as a powerhouse for raw materials but as an exporter of high-quality fashion."
Sitting alongside the e-commerce is the fully shoppable JENDAYA Editorial, an area that showcases not only the brands stocked through the platform but key historical and seasonal news set to inspire an international audience and now JENDAYA Labs – it's 360 creative agency that counts the likes of Casablanca, Ozwald Boateng, Paul Smith and Burberry to name a few as clients.
For its launch, Jendaya has teamed up with Parisian creative agency Bel-Ami to craft a bespoke campaign encapsulating the brand's values and vision entitled: 'Jendaya, The New Home of Fashion', starting in Nigeria from December 20th, it will then hit the streets of Paris, New York and London during 2022's fashion weeks thanks to a polymorphic approach. "Jendaya is the ultimate bridge to discover the new generation of African designers and to reach millions of African consumers with the most well-known brands," says Thomas Mondo, founder of Bel-Ami.
With an ethos that supports slow fashion, artisan craft, made-to-order luxury goods and emerging talent, Jendaya hosts a roster of brands that includes Brooklyn-based minimalist accessories brand Marty Moto and others that incorporate heritage into a modern context like Kenyan brand Adele Dejak. Other stand-out brands include Beninese-French silk shirt label Alledjo and burgeoning names such as Casablanca, founded by Morrocan designer Charaf Tajer, finalist of the 2020 LVMH Prize.
---