Following the United States' embargo on Cuba, Black Lives Matter protestors have found themselves in the midst of controversy after appearing to support Cuba, which received significant backlash from academics and organisers.
Activists, organizers and economists have harshly criticized the embargo and the country's Soviet-style, centrally planned economy, holding both it and the US embargo mainly responsible for the situation it finds itself in, with the added pressure of the pandemic exacerbating the crisis.
In a statement, the organisation said, "The people of Cuba are being punished by the U.S. government because the country has maintained its commitment to sovereignty and self-determination."
A letter to NBC News read, "We also understand that Anti-Blackness exists within Cuba and is a Global issue. We struggle for and alongside Black people across the diaspora for liberation and self-sovereignty."
The issue regarding racism was not unique to the Caribbean island however, as England found itself in the midst of its own controversy regarding racism against black people.
The Euro 2020 final between Italy and England was decided on penalties, after an early Luke Shaw goal was cancelled out by a Bonucci tap-in during the second half.
Three black players – Jadon Sancho (of Borussia Dortmund), Marcus Rashford (of Manchester United) and Bukayo Saka (of Arsenal) all missed their penalties, as Italy went on to lift the trophy.
Following this, there was a tirade of racist abuse aimed at not only those three players but black people in general across the capital. It raised debate as to whether or not England still has a racist culture, despite the overwhelming support for the players.
Aaron's thoughts
Amidst recent events concerning Black Lives Matter and the gesture of kneeling, it is harder than ever to make the argument that BLM – as both an organisation and a movement – aren't political; or at the very least, aren't related in some way, shape or form.
Some have speculated that BLM represents the pursuit of equality for black people across the globe and a direct opposition and challenge for racial injustices (e.g. police brutality, especially in the United States); nothing more and nothing less.
Others have accused the movement of being an anti-white, far-left movement with Marxist-inspired philosophy and protest methods, some of which involves direct and violent action.
Irrespective of the details of these opinions, it's undeniable that the organisation and movement are inherently linked and political in nature, and as such the narrative of it being apolitical has been demonstrably proven to be untrue and fraudulent.
It's understandable why genuine anti-racist campaigners might think it's not political. To them, equality for black people is not a political issue, it's a human issue. To be anti-racist in and of itself isn't associated with allegiance to any political party or organisation.
In any case though, their aim is for equal rights for black people, meaning they will pressure governments to pass legislation and introduce schemes to achieve said aims. If they require laws to be changed, some of which might (and have) affect other demographics, it is clearly political, by definition.
Their fight for equal rights might be a noble one, but it does not exempt them from other political affiliations and the environment in which they live. To be anti-racist does not automatically put an individual in a bubble. They live in a society of many other people, and therefore are still subject to debate, criticism, scrutiny and even direct opposition.
It's a package deal.
Whether it's for a noble cause or a revolutionary cause, it can no longer be accepted that both the movement and organisation have no political status. Attempting to shield genuine fights for equality from political opposition simply due to its noble nature is not viable. History has proven this.
It's time to end the myth of BLM being apolitical.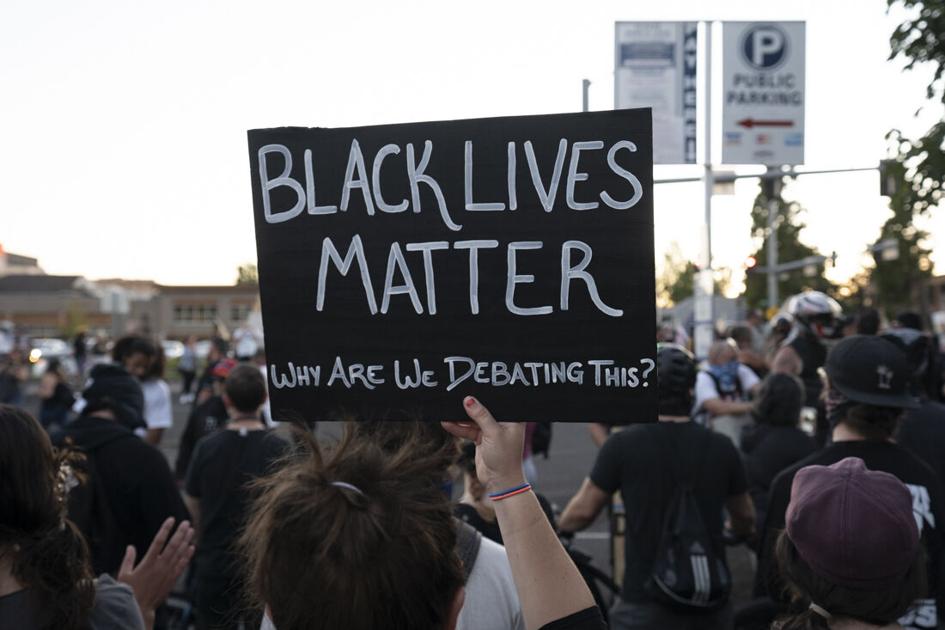 CheVaughn's thoughts
Who determines whether something is political or not: People, society, or institutions? Showing basic morals and decent respect towards another human being is not politically driven. It is understandable why someone would think that Black Lives Matter is a political organization.
A lot of their actions are to change the political laws that promote the inequality of black people. However, anybody who thinks that this is the sole case fails to analyze the reason for the movement.

Simply put, black lives matter. It is not saying black lives are superior to other lives. It is not saying that the other lives do not matter. The movement wants to convey that black life is valuable. There is nothing political about the statement black lives matter. One can believe in the mission without physically being a part of the organisation.

Initially, Colin Kaepernick was making a statement when he decided to kneel at a preseason NFL game. His reasoning was to speak out against the unjust killings of African Americans and police brutality. At the time, this had no connection to BLM, nor was it meant to be political.
The black lash and global notoriety evolved the simple action into a political statement used in association with the BLM. Much like Kaepernick, Black Lives Matter initially started because the founders were sick and tired of police brutality and black Americans dying.
A person who supports or appreciates the overall goal of BLM can say and mean just that. They do not have to go to meetings, go to rallies, or lobby for laws to be changed. People can say black lives matter without necessarily being a part of the movement; they can believe black lives matter.
Until a legitimate change is made, statements need to continue to happen. Interlinking the organization and the movement as one political entity is a stretch and an inadequate assessment of the true meaning behind BLM.