Written by Afshan D'souza-Lodhi born in Dubai and bred in Manchester. She is a writer of plays and poetry.  
Its November, and as well as it being Movember (a month to raise awareness of men's health issues) it is apparently also Islamophobia Awareness Month (IAM). To be honest, until this year I didn't even know it was a thing. But after researching a little I've seen that it's not a new campaign. In fact, MEND (Muslim Engagement & Development), have been running this campaign for over 5 years.
MEND (Muslim engagement and development) is a UK NGO. It focuses on media monitoring, advocacy in Westminster and improving the media/political literacy of British Muslims. The aim of the organisation is to tackle Islamophobia and to encourage political, civic and social engagement within British Muslim communities.

In 2011, Baroness Sayeeda Warsi famously said that prejudice towards Muslims had "passed the dinner table test" and become socially acceptable to express bigotry against Muslims.
– a quote from the MEND website about the increase in islamophobia over the years.
I'm not going to do the whole 'we don't need month for something like this when it happens all year round' argument, because I understand the importance of what a month of raising awareness does. I am however bored of the Muslim victim narrative. While I applaud MEND and the creators of the Islamophobia Awareness Month for raising awareness about Islamophobia, this campaign is not the way to end it. Reports, poems, conferences, talks and even tweets have helped to spread the word that society and particularly the mainstream media is biased against muslims. The various commissions show that islamophobia has existed for a long time, but to memorialise it in the form of an awareness month is to say that it will last forever.
Islamophobia
Islamophobia, while not necessarily a new thing, is not something that will occur forever. The Mirriam Webster definition of the word is "irrational fear of, aversion to, or discrimination against Islam or people who practice Islam."
Muslims, prior to the terrorist narrative were labelled as exotic. The East was seen (and in some places is still seen) to be exotic, as something to be desired. People from the East, were people the West saw as, cultured entities i.e. 'we can learn something from them'. Multiculturalism (which David Cameron in his first speech as Prime Minister claimed had failed), saw migrants and 'othered' people as a means to an end. There was this idea that as a country, the UK could gain a lot – mainly music, clothes and food. And then 9/11 happened and the narrative surrounding Muslims switched from exotic to terrorist. Since then, there was a rise in attacks against Muslims or those assumed to be Muslim. It isn't so much that the Muslims were never a target, just that the fear/discrimination associated with Muslims prior to 9/11 was more racially charged. It could be argued that Islamophobia is a form of racism, even though Islam is a religion not a race. In the same way that Jews are racialised, so now are Muslims.
Not everyone is aware that Islamophobia exists. A lot of it is subtle, from the way that the TV show Bodyguard portrayed muslims to Boris Johnson's comments about the niqaab it can be difficult to single out instances where Islamophobia is taking place.
So why I am so bugged by Islamophobia Awareness Month?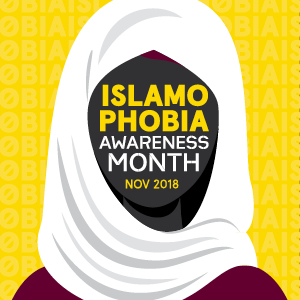 Awareness Months
Awareness months are typically months dedicated to bringing diseases and illnesses to the forefront of our minds. Like Mental Health Awareness Month or, Breast Cancer Awareness Month, these months are typically about issues that have always occurred or will always occur. The idea of making people aware is that, even though these illnesses and diseases are inbedded into the very fabric of our beings, we want to remove the stigma attached to them and therefore stop them early.
In the way that mental health issues will always exist, and breast cancer will always exist (albeit caught sooner), Islamophobia won't. I'm not saying that islamophobia isn't real. Quite the opposite. I'm asking, like other awareness months, if IAM's priority de-stigmitisation? Is it that MEND sees islamophobia as one of societies ills? If so what is the cure to it?
Whats interesting about awareness months, is that they are a corrective measure to the problem – focussed on the attitudes we have about those issues. With Islamophobia however, it isn't so much people's attitudes that need changing, rather the adjustments (and even lack of adjustments) in government policy (Brexit, state sanctioned violence in the form of deportations, detention centres and deaths in police custody) that allows for rampant hatred against Muslims to occur needs to be looked at. The hostile environment caused by the former Home Secretary (now Prime Minister) Theresa May actually polarised the communities and made it possible for Islamophobia to exist and be acceptable. The immigration vans, sanctioned by Theresa May, is just one instance where the public were being encouraged to look at people of colour (and Muslims) as 'other'. A month dedicated to actually doing the work and addressing these policies rather than paying lip service to it would actually be welcome.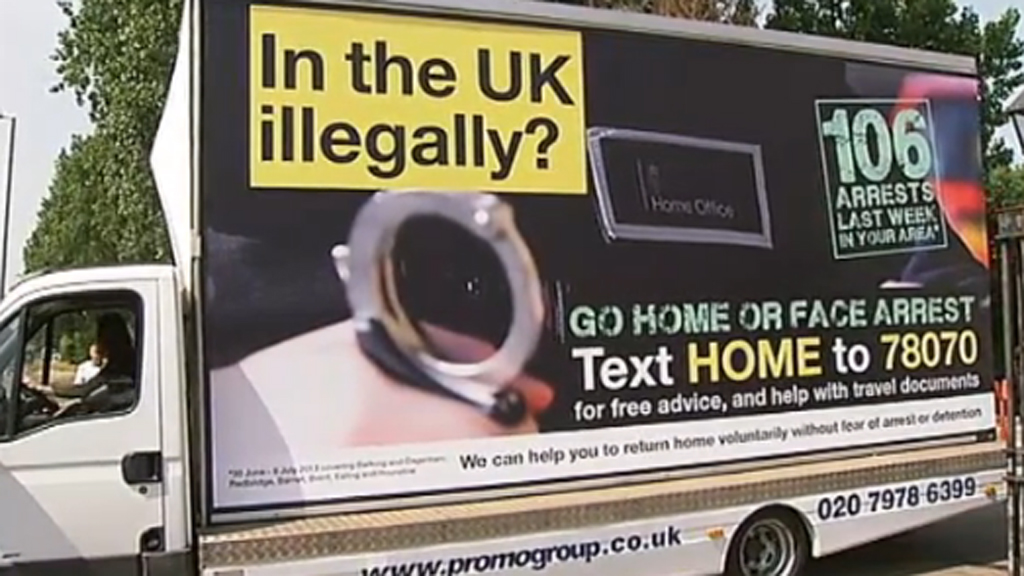 Words Matter
We don't have racism awareness month or homophobia awareness month. So why do we have Islamophobia Awareness Month. Instead what we do have, is Black History Month, to counter racism, and LGBT History Month to counter homophobia. To focus on the negative, in this case Islamophobia, is to give it more weight. Both Black History Month and LGBT History Month are about celebration of black and LGBT lives. They are saying look, black people have been around for a while, lets look and celebrate the contributions by black people in the UK and around the world. We could have has a slavery awareness month, or racism awareness month which would have focussed less on solutions and actions and would have focussed us on telling people and convincing them that racism and slavery exists. Surely our energies would be better focused on highlighting Muslim history and presence? Lets move the power away from the bigots and focus on the positive.
Muslims are allowed to exist outside the Islamophobia narrative, in the same way that black people can exist outside the slavery narrative. Memorialising it like this causes problems. It reinforces the victim narrative.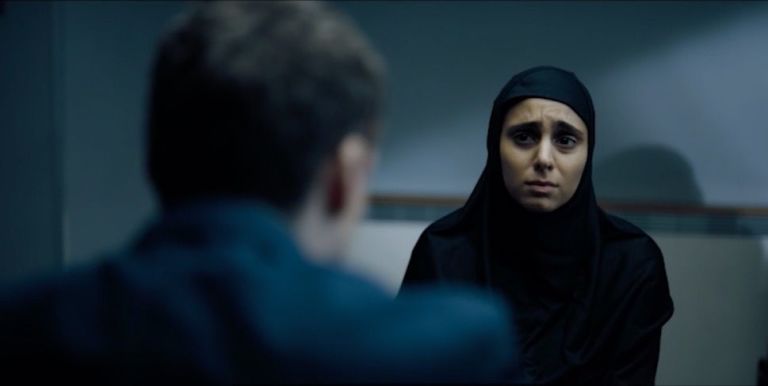 The Victim v Terrorist Narrative
Negative and victimhood narratives have continued in popular culture perpetuating stereotypes and leaving us with a false dichotomy – terrorist or victim.

We live in a society of victimization, where people are much more comfortable being victimized than actually standing up for themselves.
— Marilyn Manson
Yes, I just quoted Marilyn Manson in an op-ed about Islamophobia but it phrases what I've been feeling, ever since I saw the tweets around Islamophobia Awareness Month, really well.
I get it, IAM is aiming to show that Muslims are more than per perpetrators and terrorists, but Muslims are also more than victims. This binary doesn't have to exist. But Islamopobia Awareness Month just reinforces that binary.
This problem is illustrated well in the TV show Bodyguard. Let me just say that I had multiple problems with this show but most of all the representation of Muslims (particularly Muslim women pissed me off.
[SPOILER ALERT]
The female Muslim character, went from being a submissive woman and victim (which she played really well) to being the real villain. It turns out that she is the one who created the bomb. Now, there is a moment whilst watching this that I felt truly proud of British TV. The woman claims she made the bombs to make money. This, as a motive, was a step forward in the way muslim villains are portrayed on TV and Film. And then the writers of the show had to ruin it by making the character a religious terrorist – it turn out she wasn't just money hungry, she wanted money to fund terrorist activities. I switched off.
The point is, that the obvious way in which we tackle Islamophobia is to make Muslims the victim.
We need to be more responsible especially with populism. It is these simple reductive narratives that have given the right wing agenda exactly what it needs.

Islamophobia Awareness Month isn't empowering, its patronising and paternalistic and problematic.
There are organisations that do more than just Lip Service. Everyday Muslims looks to create a central archive of Muslim lives, arts, education and cultures from across the UK.
To find out ways you can stop Islamophobia check out the NUS website. 
Afshan D'souza-Lodhi was born in Dubai and bred in Manchester. She is a writer of plays and poetry.