Having taken two points in their last four games, pundits and fans alike are wondering whether the end could be in sight for Unai Emery.
The feeling of consecutively poor Arsenal performances and raging fans to go along with it is becoming all too nostalgic at the Emirates. After losing 2-0 to Leicester City, it seems Emery is beginning to run out of steam as many question whether the team has improved under his leadership.
Time up for Emery
Arsenal currently sit sixth in the Premier League table, eight points adrift a fourth place position they're in desperate need of to secure Champions League football next season – it would be the first time since the 2015/16 campaign.
However, as things stand, those dreams could be slipping way. With the drama involving Granit Xhaka's captaincy and now this damaging loss, things are truly going from bad to worse for Unai Emery.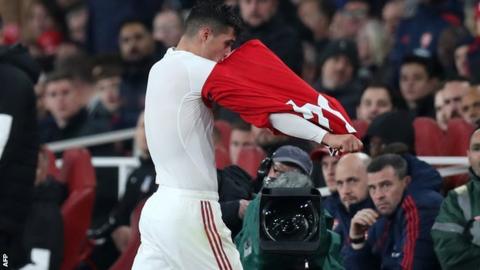 Arsenal were disappointing at the King Power stadium. Surprisingly, it took Leicester City almost 70 minutes to get passed Arsenal, but inevitably Jamie Vardy did find a way with his 68th minute strike following a cool Leicester move.
The "sacked in the morning" chants from the home crowd certainly don't help a struggling Emery. And whilst there haven't been a plethora of reports suggesting his job is at risk, the question must be asked of how much longer Arsenal can perform this way before the Spaniard is shown the door.

Could it be time for Mourinho?
Reports last month suggested that Mourinho – who is based in London since being sacked by Manchester United – is interested in the Arsenal job. Arsenal have distanced themsevles from these reports, but this doesn't necessarily suggest Emery is in the clear.
An introduction to clear structure and tactical consistency from a Mourinho type manager could be the saving grace Arsenal need to recover form while they still can.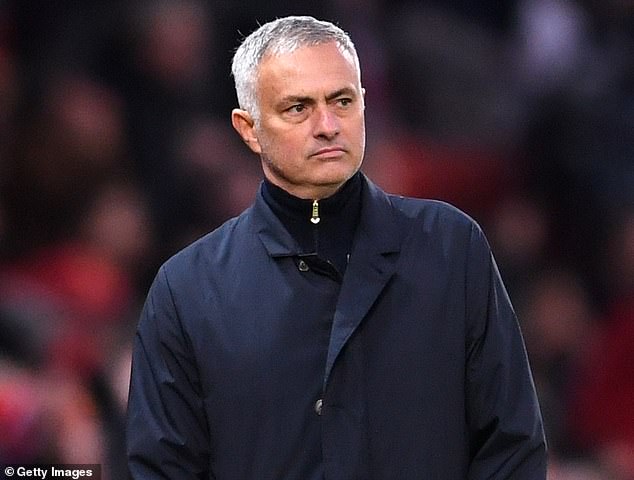 Since joining Arsenal in 2018, Emery has incurred a net spend over £100m in addition to breaking the clubs transfer record after purchasing Nicolas Pepe for £72m this summer. Many would argue that Emery has the recruits to build a strong team, but his tactics have been wholly questionable this season.
Emery can still come good
Some would say it's not all doom and gloom in North London. Pierre Emerick Aubameyang hit his 50th goal in Arenal's draw with Wolves last week. And after being confirmed as the new team captain, fans can be convinced that the team does have players who are ready and willing to step up for Emery.
In addition to this with many fans not keen on seeing Wengers arch-nemesis, Mourinho become head coach.
Prolific Arsenal Fan TV commentator, Troopz said this on the Mourinho interest:
"I would never have him [Mourinho]. I would never sell my soul to the devil."
Unai Emery was brought to the club as a manager who fits the mould of Arsenal's exciting and fast-pace playing style. Time may be a big helping factor in Emery's plans, as well as improvements in his English which he says is getting better.
The culture of short-lived managers is certainly not one Arsenal would want to adopt, but after 20 years of Arsene Wenger – the latter years being extremely bitter – the board and fans may not be keen for an ugly and drawn-out ending.