by Maisie Barker
Today, on Friday 24th May, the Prime Minister, Theresa May, announced her resignation. This comes at a time of great uncertainty – not just for Brexit, but in the wider context of British politics.
There have been rumblings of a leadership bid for months now and in the face of some big name resignations – Andrea Leadsom (Leader of the House of Commons), Esther McVey (Secretary of State for Work and Pensions), Boris Johnson (Secretary of State for Foreign and Commonwealth Affairs) and even her own Secretary of State for Exiting the European Union, Dominic Raab – it seemed unlikely that May would last much longer.
The crisis of the nation reflects that of the Conservative Party. Since David Cameron's EU membership referendum the political landscape of the United Kingdom has been dominated by petty squabbles and power grabs. What started as a self-assured attempt to consolidate his position ended up revealing deep divides across all political alliances.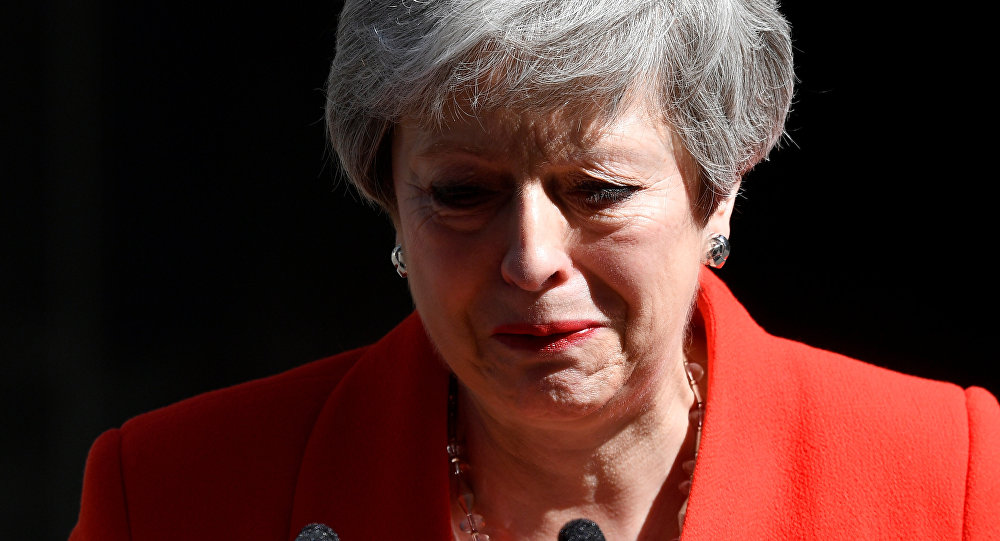 Theresa May continued this legacy by calling a snap general election back in 2017. She hoped to squash Tory concerns and ended up handing seats to Labour by the bucketload. If predicted, she will lose even more seats in the EU elections, which took place earlier this week, on Thursday 23rd May.
Now, with confirmation of her resignation, we face another leadership bid that takes power away from the people and keeps it firmly in the hands of the Conservatives – who only won the last election by lashing themselves to the hardline DUP.
Where are we with Brexit now?
May's deal has been defeated an astonishing four times and the leave date has been pushed back again and again – this time past May's resignation date of 7th June. Meanwhile, multiple MP resignations have prevented any meaningful challenge to issues like encroaching NHS privitisation, education, welfare cuts, deportation of UK citizens, human rights abuses and our continuing support of oppressive administrations such as Trump and Saudi Arabia.
Brexit is clogging up our political system. After two years and two Prime Ministers we are no closer to agreeing on a deal and the concern will now be that May is replaced with a more hardline Brexiteer who will have the power to force a No Deal Brexit.
The next Tory leader will have approximately three months between accepting the position and our date to leave the EU. Given the petty infighting and inaction of the previous two Prime Ministers, we can only expect this uncertainty to continue.