A Review in Retrospect takes a look back as arts, culture, tv and film related events from the past through a retrospective lens.
Guava Island was released in April 2019, exclusively on Amazon Prime, the latest of Donald Glover's projects. The short-film, directed by Hiro Murai, debuted at Coachella – the afternoon before Glover's headline performance. The screening featured exclusive merch, product as well as his latest Adidas collaborative show, all available to festival attendees. The build-up to this release had been ongoing, with a multiple snaps, video clips and rumours appearing in the months prior.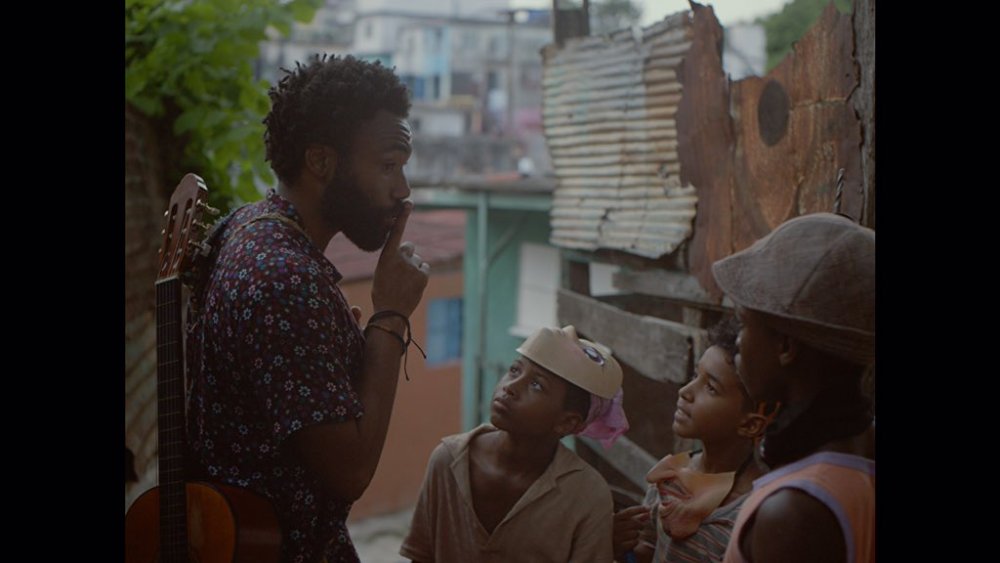 One of the biggest factors contributing to this high anticipation was due to Rihanna's involvement within the project, who was cast as the protagonist's love interest. Rihanna played the character of Kofi Novia, opposite Glover who played local musician, Deni Maroon. The film also featured Nonso Anonzie and Leticia Wright playing antagonist Red Cargo and Kofi's best friend Yara Love. Initially, there were some questions regarding the casting choices. Donald Glover's go-to 'quirky' persona features at the forefront of many of his projects; Atlanta, Childish Gambino and derrickcomedy. This definitely isn't any different in Guava Island. The character of Deni Is a clumsy but loveable character who embodies the typical hero archetype to a T. Rihanna played Kofi, the strong, powerful heroine.
It's undeniable that the chemistry between Rihanna and Glover is a little uncomfortable. It's a little awkward at times, and feels non-typical of an film seemingly focused upon visual aesthetics. But nothing about this film is typical; the plot is completely unexpected, there are many characters such as Yara Love who don't have a real purpose within the film and real truth about the world we live in are exposed but not concluded and resolved in a typical cinematic structure. Donald and Stephen Glover's writing choices are completely non-conformant to what we expect from typical Hollywood film. The Glover brother's possesses something many filmmakers overlook; raw authenticity. Deni and Kofi's uncomfortable chemistry is only uncomfortable because it's not something we are used to consuming as viewers. It's not sugar coated, glamorised or presented as a fairy tale. Instead the character's relationship is relatable, unconventional yet deeply heart-warming; ultimately it is authentic.
Glover has always intertwined his music and cinematic explorations, alongside director Hiro Murai. So much so that his music is used as complimentary to his films. Despite the separate artist name (Childish Gambino), his artistry has never been separated. The film features This Is America, Feels Like Summer and Die With You. This Is America went viral in 2018 – a critical look upon the turbulent state of America today. The song went on to win four Grammy's as well as an abundance of other awards. The video also received a huge amount of attention for it's visual impact, setting the standard for Glover and Murai's collaborative visuals. This was definitely apparent in the performance of This Is America incorporated into Guava Island. Dani breaks into song following conversation with a mechanic who expresses his desires to follow the American dream. Though, the music video is most definitely performative – Guava Island allows for its lyricism and critical voice to be actualised in an extended format – as opposed to a music video.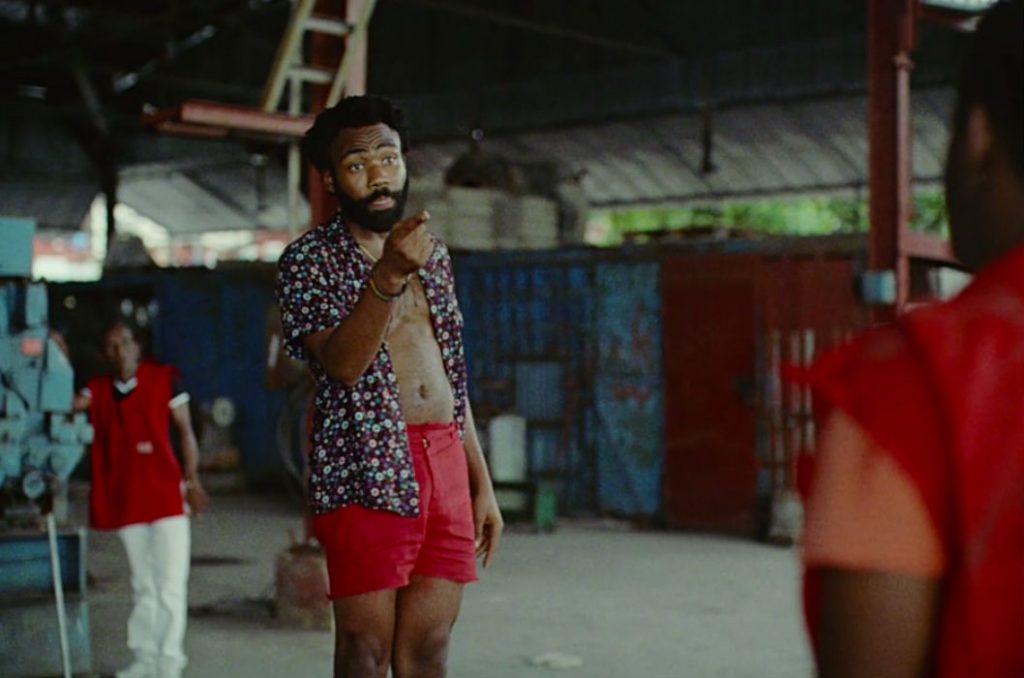 Above all though, Guava Island's cinematography is what brought the whole film together. Shot on film format at 3:2 ratio gave the film a completely unique aesthetic which cannot be matched to the usual high quality image quality used amongst all modern films. There is something incomparable to the classic image that film cameras produce. The movement within a film frame goes beyond literal movement, the grains of the image float around the screen bringing the image the life even if the frame is still.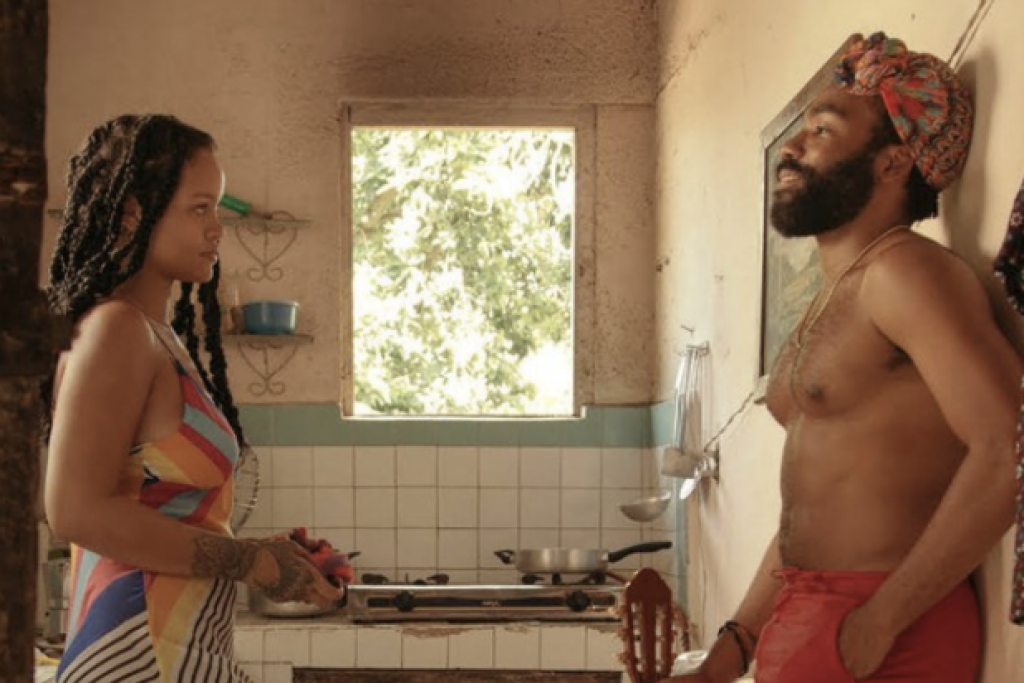 The whole film resonates authenticity, shot upon a beautiful Cuban backdrop. The image quality, the vibrant nature, traditional carnival and non-ideal character relationships all make Guava Island into the cinematic masterpiece it is. Equally, I understand why the film received very mixed reviews. When people engage with TV and film they do so to escape reality and fall into an idealistic world for a few hours. At best, Guava Island provides a glimpse of this escapism coated by the realities of life in a non-Western context. When you let go of the cinematic expectations you can appreciate Guava Island for what it is – a 44 minute piece of art which doesn't intend to satisfy its consumer, but instead to produce something truthful and beautiful.