Ever since Basketball's biggest star and best player, Lebron James, signed with it's most iconic franchise, the hype around the upcoming NBA season has been at unprecedented levels. Lebron has been the best player in the sport for around a decade, and is perhaps the greatest player in the history of the NBA.
His fortunes are a direct contrast to that of the Los Angeles Lakers, who have missed the playoffs each of the last 5 seasons, and won their last NBA title in 2010. Lebron has played in every NBA Finals since then, and won 3 titles. He signed a 4 year, $153 Million deal in July, and his task will be to restore the Lakers to former glories seen under legendary players such as Magic Johnson and Shaquille O'Neal.
The Lakers entered into Saturday's game against the Houston Rockets on the back of a defeat to the Portland Trailblazers, 128-119, in their season opener. Lebron warned that finding a winning formula is "not instant oatmeal", noting that "It takes some time to get that chemistry where you can just close your eyes and know exactly where guys are." 
The Houston Rockets had the best record in the NBA last year,  winning 65 of their 82 regular season games. They came within one game of defeating the Golden State Warriors in the playoffs, and advancing to the NBA Finals for the first time in over 20 years. The Rockets are led by the reigning MVP (most valuable player) James Harden, and star point guard Chris Paul.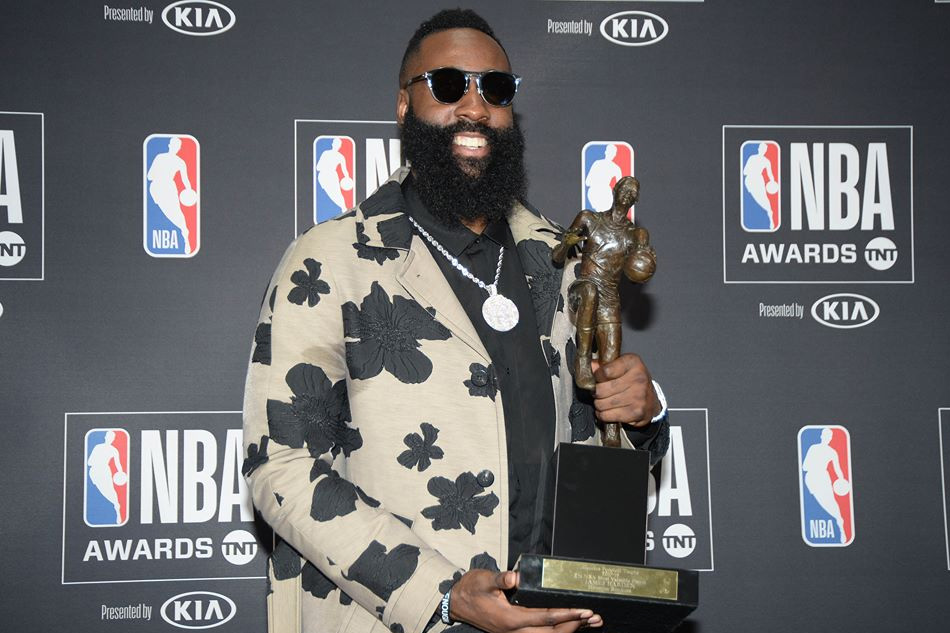 Harden was the best player on the court, amassing an outstanding 36 points, 7 rebounds and 5 assists. Chris Paul had a hugely impressive 28 points, 10 assists and 7 rebounds, but his biggest impact on the game was completely non-basketball related.
Lakers point guard Lonzo Ball contributed with 14 points, whilst free agent signing Javale Mcgee scored 16 points. The Lakers did well to keep the game close late into the 4th quarter, with the score at 109-108 with 4:13 minutes to play before all hell broke loose.
James Harden drove to the basket,  and Lakers forward Brandon Ingram was called for a foul. Harden is the most fouled player in the NBA, often criticised for 'flopping', exaggerating physical contact in order to earn free throws and cause his opponents to accumulate fouls. Ingram shoved Harden out of frustration, and the ensuing tension saw Chris Paul and Rajon Rondo throw punches.
Paul poked Rondo in the eye, alleging that he had spit on him. Rondo threw a straight left hand  Manny Pacquiao would be proud of, with Chris Paul responding in kind before both players were separated by players and security. Apparently the two have history, with Chris Paul saying Rondo was lucky to be surrounded by great players during his time in Boston, with Rondo replying he'd never win a championship. Ingram threw a sucker punch at Paul whilst he was restrained by his close friend Lebron James.
Lance Stephenson accused the Rockets had provoked them, and that the Lakers "fell for it". The truth is that it was a feisty game throughout. Ironically, Harden earned a technical foul for pushing Lance Stephenson, an expert troll himself, leaning his head forwards towards Harden. Later in the 3rd quarter, a hard foul by James Ennis III on Josh Hart was deemed a flagrant foul by the officials.
Houston finished the game on a 15-8 run. Harden hit a key 3-pointer with 1:12 left to propel the Rockets to their first win of the season. Lebron finished with 24 points, but only scored once in the 4th quarter, and missed all of his three point attempts. He needs to improve his scoring, and the Lakers as a whole need to improve their three point shooting, they scored on only 25% of their attempts.
The NBA has suspended Brandon Ingram, Rajon Rondo and Chris Paul for 4, 3, and 2 games respectively. Rondo denied spitting on Paul, but footage reviewed by the NBA showed some moisture leaving his mouth and landing on Chris Paul's face, before the melee broke loose.
The Lakers will have to carry on without two of the best members of Lebron's supporting cast, with tough games against the San Antonio Spurs and Toronto Raptors coming up. No doubt, they will rely on Lebron James being at his best to lead them through.

---