Every Friday we will be posting Good News stories from around the world. Stories to cheer you up. Stories to make you smile. Stories to shake up the negative attitudes many newspapers feed us on a daily basis. Start your Friday right, with TCS Good News.
This weeks Good News bulletin features stories about Sesame Street's Amusement Park, Bees and Stephen Hawking.
Sesame Street's Amusement Park Gets Autism Certification
Earlier this month was Autism Awareness week and it will come as no surprise that most amusement parks are not Autism friendly. Loud noises, fast movement and multiple colours can prove to be rather taxing for people on the spectrum.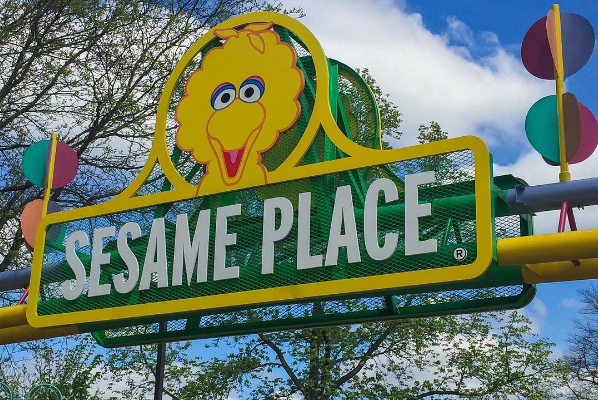 Sesame Street's Amusement Park, in what is a world first, has now been given an autism-friendly certificate – a certificate that shows the park to be accommodating to the needs of people with autism. The park, which is based in Philadelphia, features quiet rooms and sensory guides so that parents can plan their trips around the park effectively. The staff have also been trained and certified in autism sensitivity training to ensure the visits are as comfortable as possible. The accreditation was given to Sesame Place by the International Board of Credentialing and Continuing Education Standards (an international organization that provides autism certification and training to businesses).
Let's hope this becomes a trend for amusement parks across the world.
High School Students Save The Bees
The story that the bees are disappearing has been appearing in our news feeds for a few years now and this time the cause isn't just to do with climate change. Parasites and insecticides that are used in farming across the world, once ingested by bees can be poisonous, lead the worker bees to abandon their colony, leaving the queen bee and her young to fend for themselves.
One 17-year-old in Connecticut heard about the 'Colony Collapse Disorder' and decided he wanted to do something about it. Derek Woo worked out how exactly the bees were being poisoned. The poison is ingested through the water that bees drink from the leaves. While the water usually contains glucose for the bees, it can also absorb poison. Woo's idea was simple: mix in charcoal (a substance known to filter out poisons) into the soil to stop the plants from absorbing the insecticides into the water. The insecticides would still work, they just wouldn't be ingested by the bees.
Derek Woo has already started contacting local farmers to put Biochar (an environmentally friendly charcoal) into the soil. Well done Derek!
Stephen Hawking Feeds Homeless in Dying Act of Kindness
In the middle of March we bid our goodbyes to Stephen Hawking, a man known for his numerous contributions to the world of science. However, it seems his contributions have not yet ended. On Easter Sunday, 40 homeless people in Hawking's home town of Cambridge were fed. Donations from the Hawking Family trust helped fund the charity FoodCycle's Easter lunch at Wesley Methodist Church in Cambridge.
We're so grateful to the Hawking family for their generous donation so we could give our guests an extra special #Easter meal yesterday. We had a little cheer in honour of #StephenHawking before tucking in. #Cambridge #community #lovefoodhatewaste #alltogether pic.twitter.com/ali61X06iE

— FoodCycle Cambridge (@FoodCycleCamb) April 1, 2018
Thank you to the family of #StephenHawking for so generously supporting today's @FoodCycleCamb lunch in his memory… pic.twitter.com/rStJimtVJ5

— Alex Collis #FollowTheScience (@CllrAlexCollis) March 31, 2018
Even after death, Stephen Hawking continues to give.
Do you have stories for our Good News Friday bulletin? Send them in to afshan@tcsnetwork.co.uk or you can tweet us at @tcsnetwork_ using the #TCSGoodNews hashtag.