Its Friday. You know the drill.
Every Friday we post Good News stories from around the world. Stories to cheer you up. Stories to make you smile. Stories to shake up the negative attitudes many newspapers feed us on a daily basis. Start your Friday right, with TCS Good News.
This weeks Good News bulletin features stories about growing food on trash, babies in lectures and a hero raising money.
Rubbish Food
All around the world, we are struggling with the amount of rubbish we create. Landfills and rubbish tips take up space that could be used for growing food, or housing people. One student from Texas, has solved the problem.  Joy Youwakim, an economics student has proven that we can safely grow food on top of inactive landfills. She started by using a a patch of land (200ft) in a closed landfill in Austin. Then she worked with her fellow students to grow crops such as radishes, eggplant, cucumbers, peppers and cantaloupe. All the food was then tested by the Food Safety Net Services and declared safe.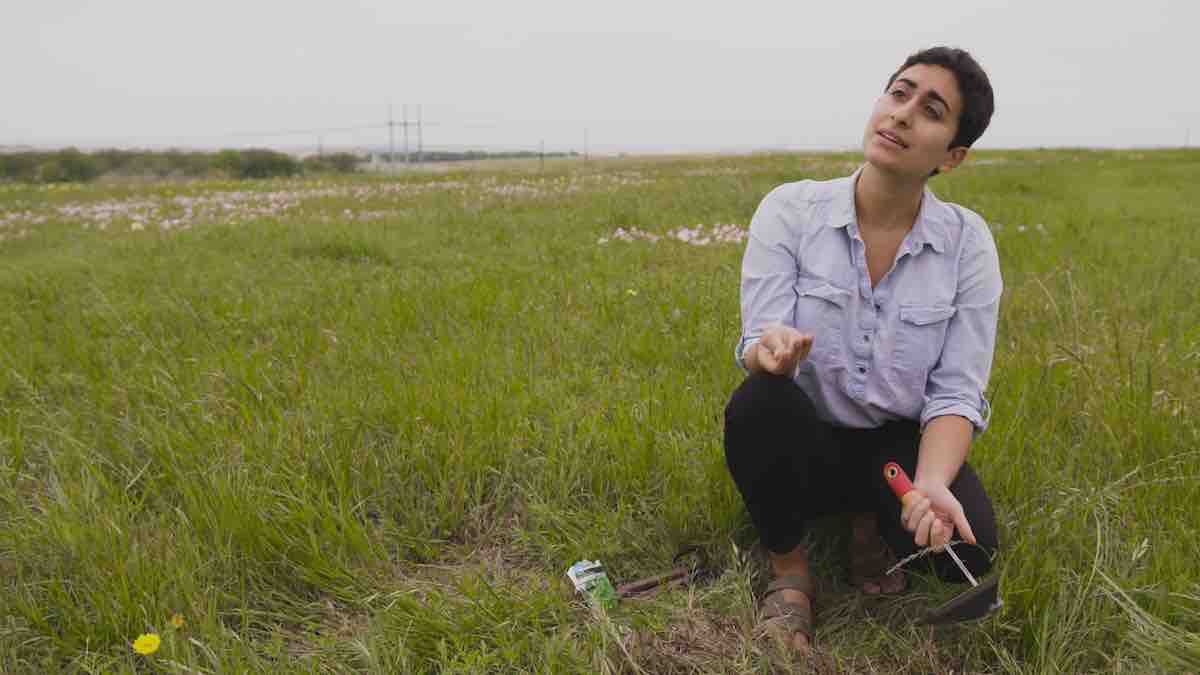 This is a win for the world. If Youwakim were to include the rest of the landfill (around 390 acres of it), she would be able to grow food for over 8000 families. This could end the food crisis, with over 2million acres of unused landfill around the US, the amount of food that could be grown on this land is immeasurable.
Youwakim: "I was working at the Texas Commission of Environmental Quality one summer and struck up a conversation with an employee working in the landfill division," she told the Good News Network. "When he showed me a picture of a closed landfill, I was so surprised to find that it looked more like a closed golf course than a pile of trash. I've always been passionate about food access, so I immediately began thinking about the possibilities of growing food on this space. I learned that landfills are typically located in low income areas, so I saw this as an opportunity to bring fresh produce to individuals living in food deserts as well as a way to sustain farmable land as our population grows and we continue to urbanize."
Youwakim says it took just over 13 months of work with phone calls, and writing proposals, and cutting through all the red tape to get the necessary permits to conduct her experiment.
Baby in Lecture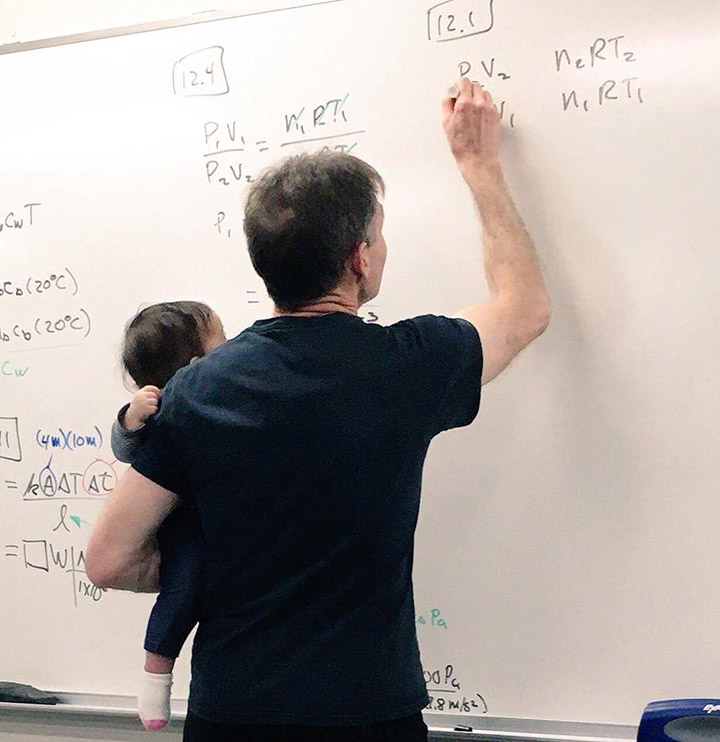 Being a parent is hard work. Especially if you are trying to study with it. Childcare is often expensive and can sometimes fall through. This is exactly what happened with one student, Kristen Black, at Arkansas State University. Black had called her professor, Bruce Johnson, to let him know that she wouldn't be able to make the class because her childcare had fallen through. Johnson responded with telling her not to worry and to bring the chid to class with her.
Johnson "hope[s] that no parent ever feels like a classroom is an unfriendly place for their kids,"
A photo of Johnson holding the baby during class was posted on Facebook by Arkansas State University Chancellor Kelly Damphousse and has since gone viral.
"One of my Intro students sent me this pic of my colleague, Arkansas State University physics professor Bruce Johnson," Damphousse posted. "She had a daycare conflict, so he told her to bring her baby to a study session. Then this happened".
If only all professors around the world would be as kind and understanding as Johnson.
Hero Raises $238K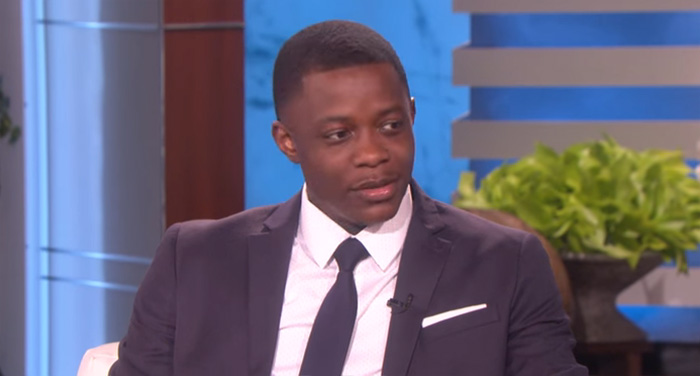 Back in April, James Shaw Jr. wrestled a man with a gun in a waffle shop and saved the lives of dozens of people. Unfortunately, the shooter ended up killing four people and wounding several others.
In an interview with WSMV, Shaw broke down thinking about the four people he couldn't save and apologized to their families. His survivors guilt kicked in and he sought to help the families of the victims. Shaw created a GoFundMe page with a goal of $15,000. As of today Morning (Friday 11/05/2018), that GoFundMe page raised over $238,481. You can still give to the GoFundMe page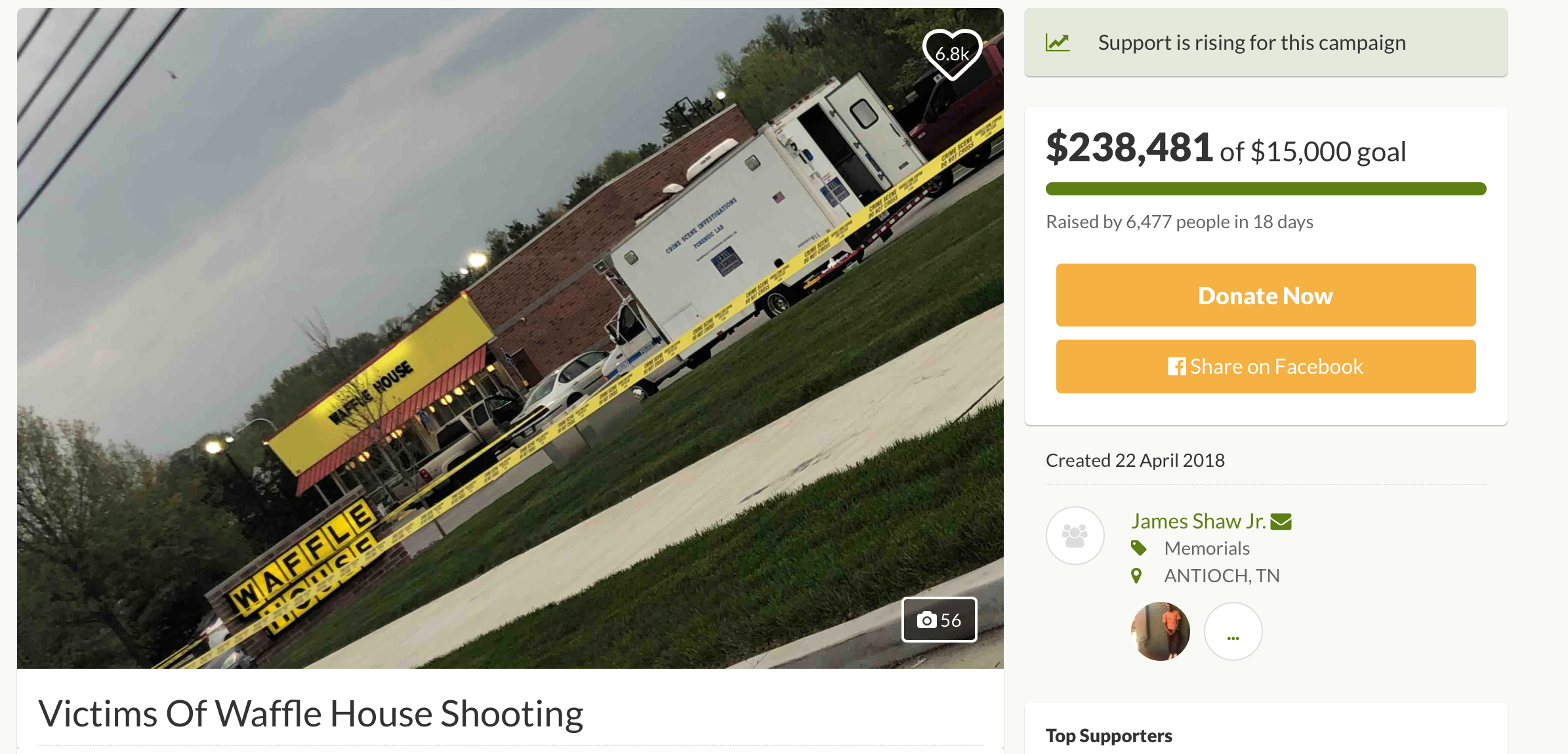 "I am overwhelmed," Shaw said "To the thousands of people who have expressed their care, prayers and made financial donations, I can only respond by saying, 'Thank you.' "
He has since been featured on Ellen. Watch the interview below:
Do you have stories for our Good News Friday bulletin? Send them in to afshan@tcsnetwork.co.uk or you can tweet us at @tcsnetwork_ using the #TCSGoodNews hashtag.